Oct 18, 2023 03:19 PM Central
Charity L Ingleright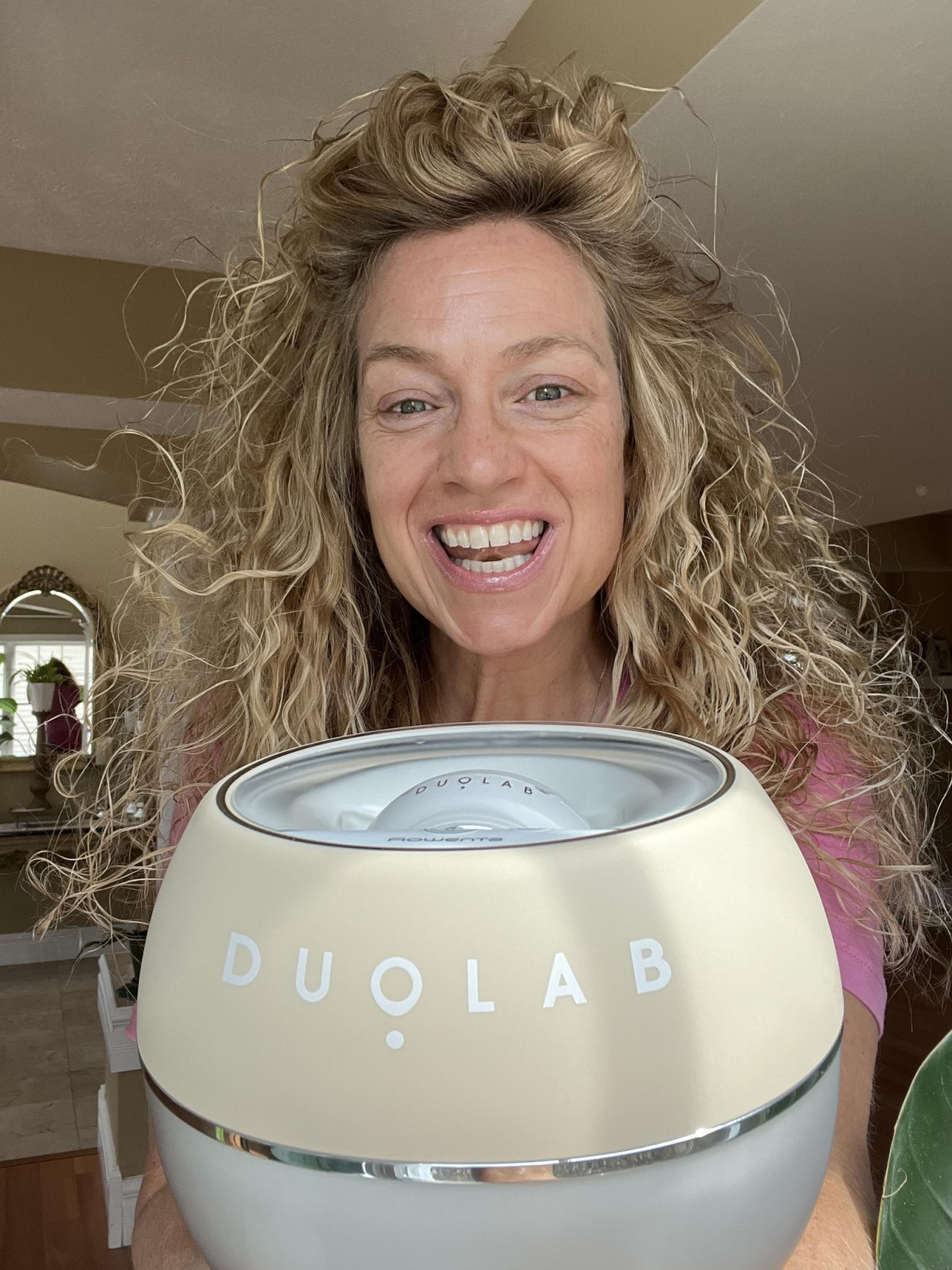 I started a brand-new, first-of-its-kind skin care innovation in May of 2023 when it released in the U.S. I haven't been talking about it because it was so popular, it sold out, but this lovely machine is back TODAY! I have missed my capsules a lot and can't wait to get back to it.
I am super picky about my ingredients, and I love an in-home spa experience twice a day!
I found breakthrough skin care technology that freshly mixes up a personalized cocktail of natural botanical ingredients while maintaining peak potency!
DuoLab is making my game-changing personalized preservative-free skin care! I am able to customize my own skin care with six different capsules - each offering
different skin benefits.
This machine will mix and heat up my personalized skincare to activate the ingredients! It's the highest percentage of active ingredients you will find on the market!
It's the first preservative-free skincare, that is mixed in this machine, so you get the highest possible potency immediately after the ingredients combine, warmed to skin temperature so you get max absorption!
96%-100% organic ingredients
Custom Mixed Skin Cocktails on demand
AT LEAST twice the potency of regular skincare
Microbiome Friendly/Eco Friendly
90 day Happiness Guarantee/full refund
2 Year replacement warranty
10 years parts & service warranty
Double Hyaluronic Acid Complex
Optimal pH Formulas won't disrupt natural levels
Vegan, Cruelty Free, Fragrance Free
Silicone Free, Mineral Oil Free, Synthetic Dye Free
Clinical Trials with Incredible Results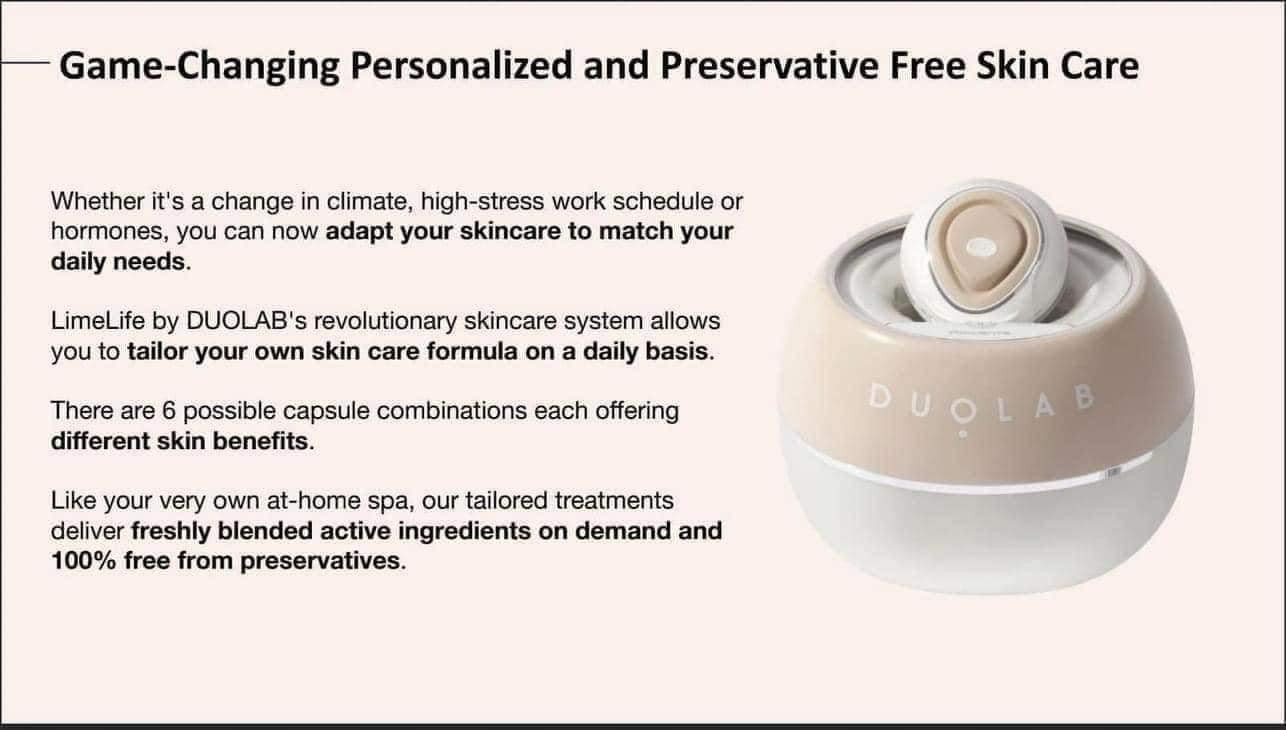 Introducing the Duolab!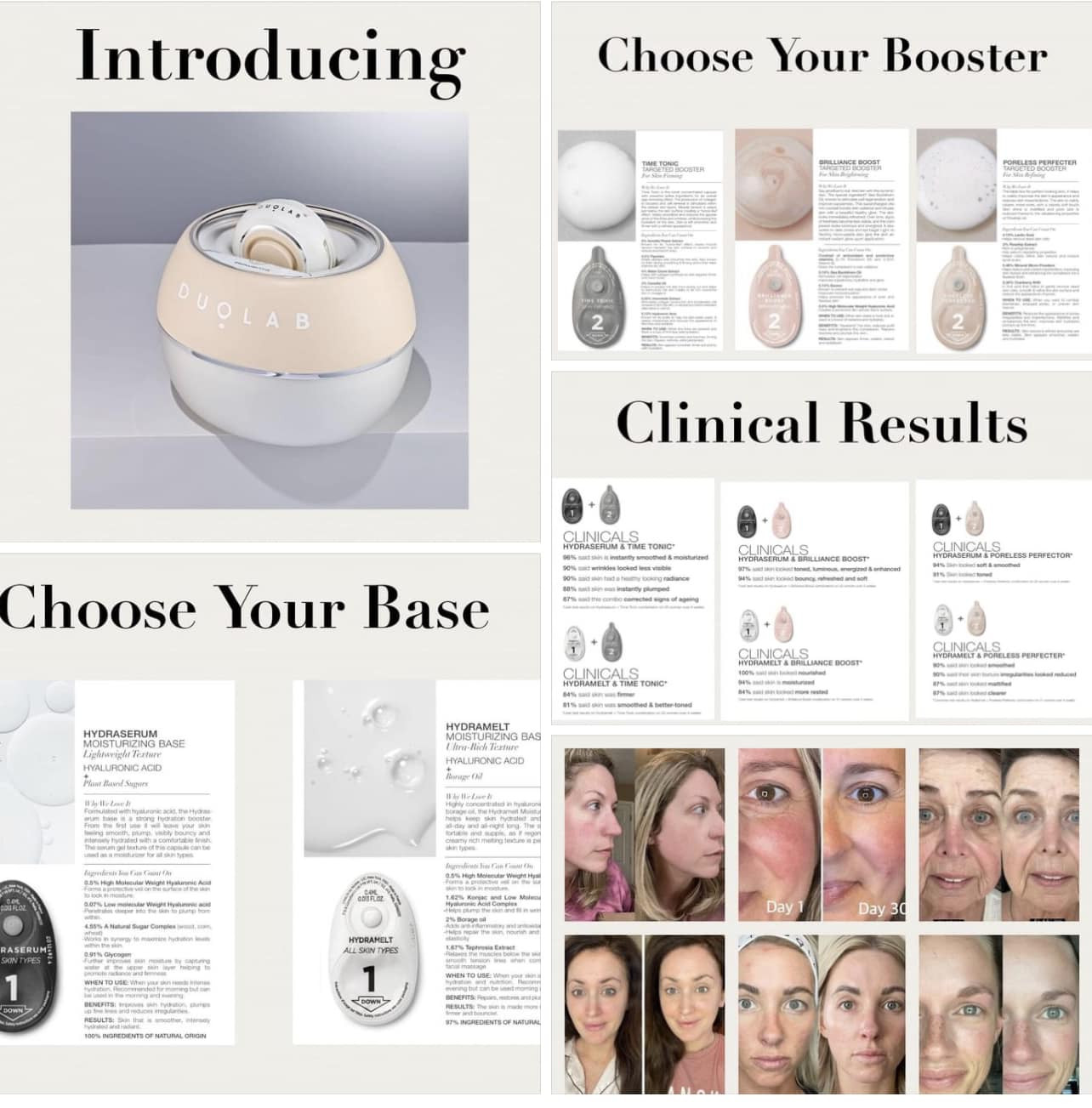 Your customized skin care is in the pods that you get to pick out.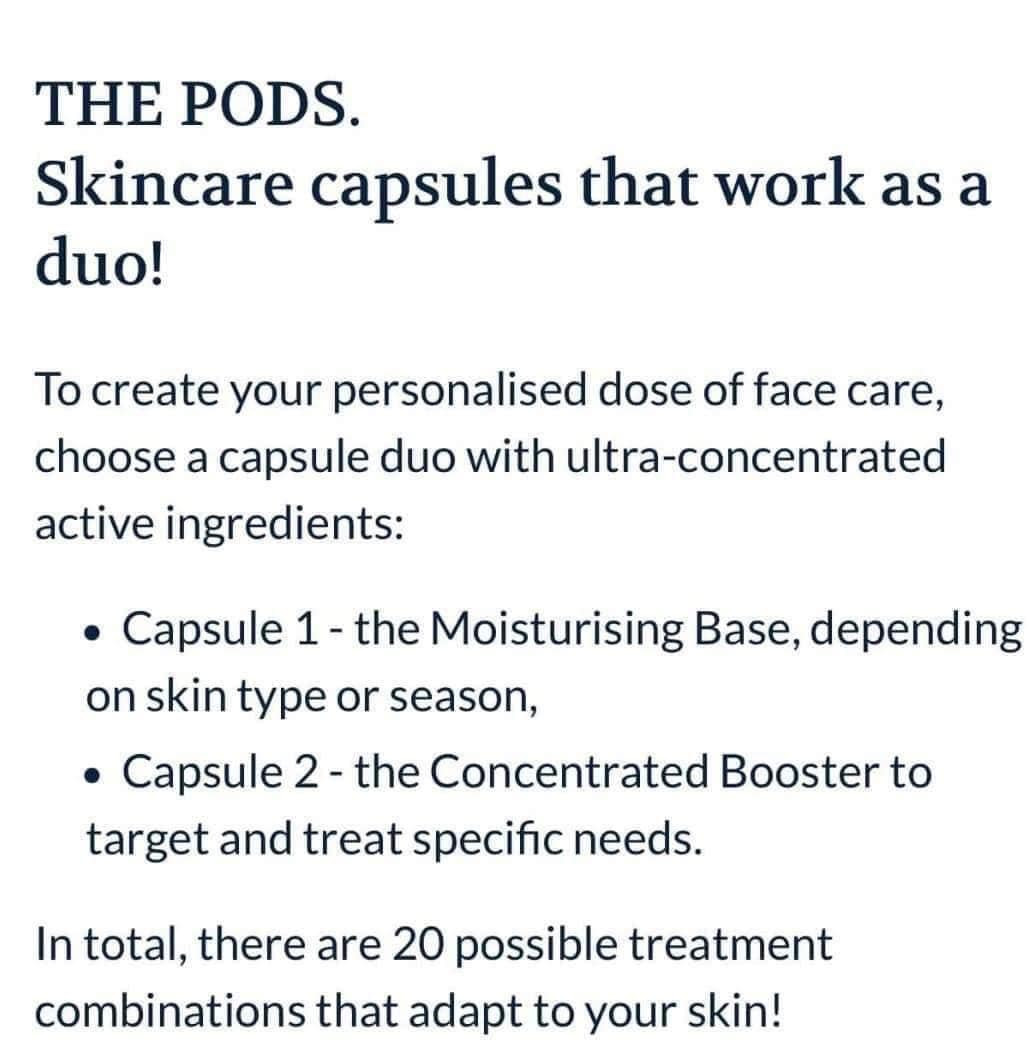 If you are interested in learning more about this, and finding the right face cleanser to use first, you can take my skin care quiz below, so we can find the perfect formula to address your needs.
If you would like to learn more about taking care of your skin, you can follow my Facebook Beauty page here:
I have created a Fountain of Youth Skin Care Course that addresses 40 different topics on taking care of your skin. You can find it here: