Nov 21, 2023 10:32 AM Central
Charity L Ingleright
Happy Thanksgiving from my family to yours!
Here is what our Thanksgiving dinners have looked like the past ten years -- completely on plan and delicious!
Holiday celebrations are crossovers in our home served with fats and carbs in the same meal.
I hope this inspires you to stay on plan during the holiday!
Sipper:
Cranberry Wassail, Trim Healthy Cookbook
Appetizers: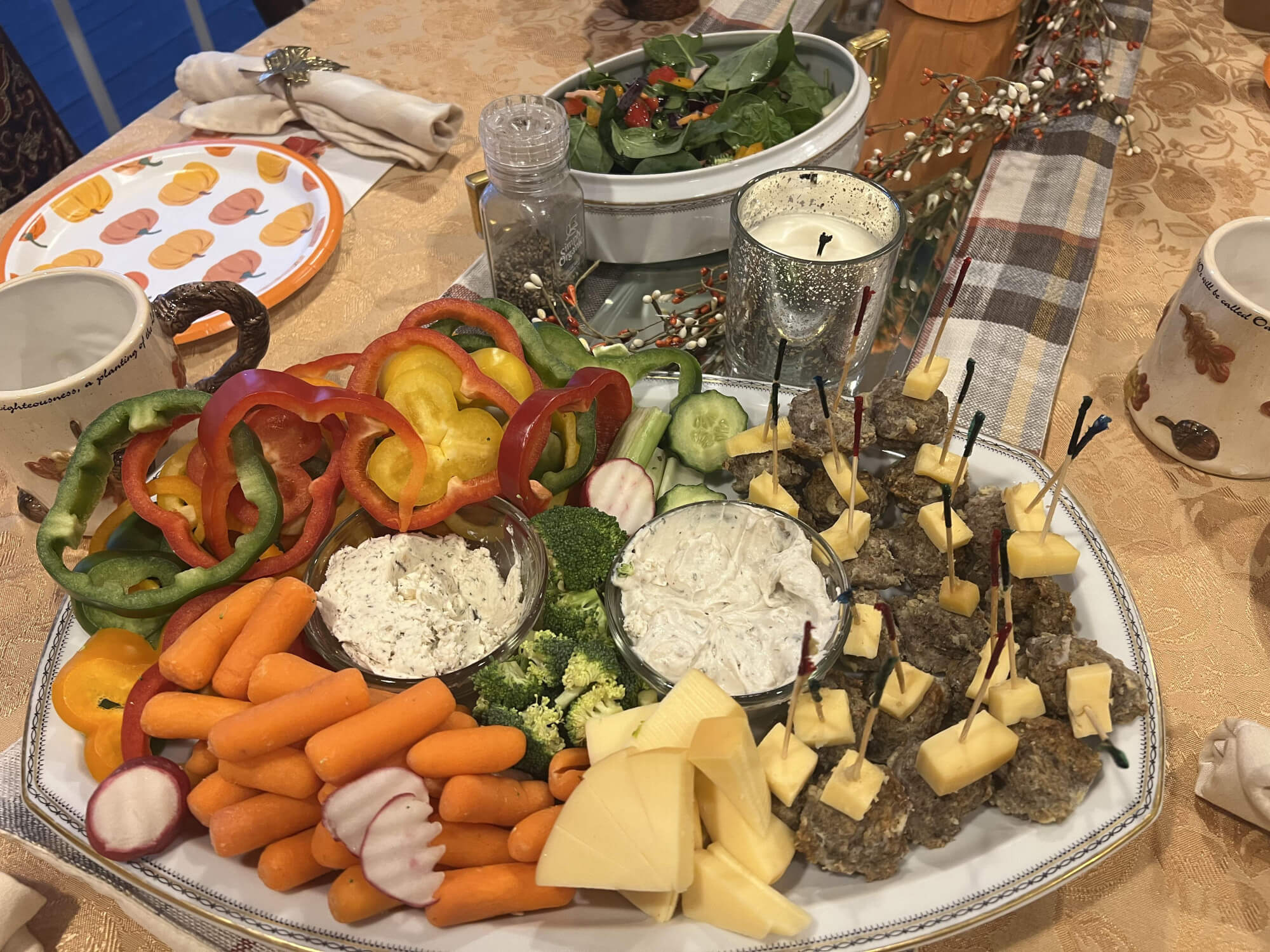 Vegetable tray, Gwen's Greek dry mix in cream cheese and in Kite Hill dairy-free cream cheese, gouda cheese and Briana Thomas' meatballs with gouda cheese.
Gwen's Greek Dry Bulk Mix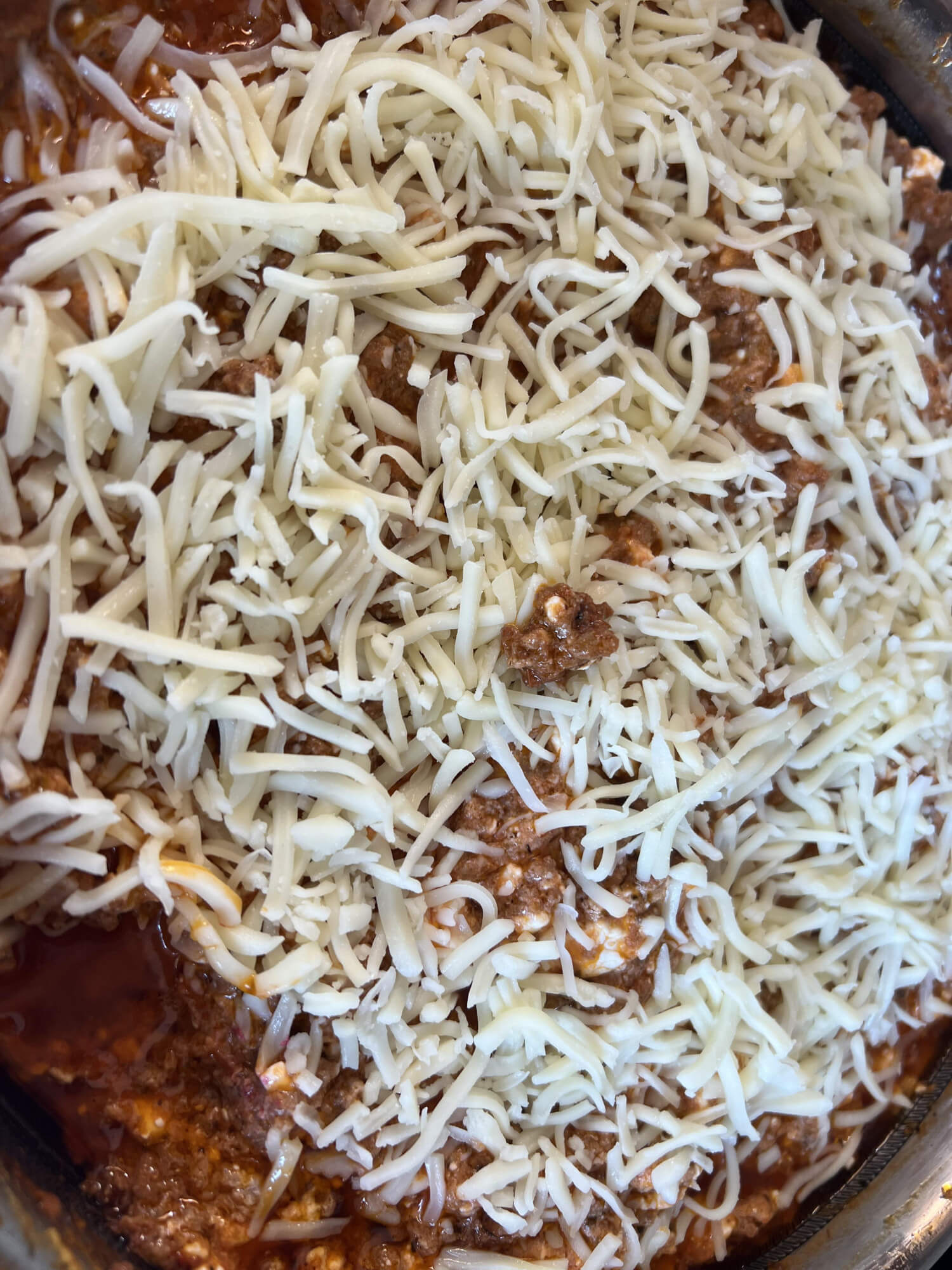 World's Laziest Lasagna Skillet made as a dip for veggie tray without the spinach from Trim Healthy Table page 69.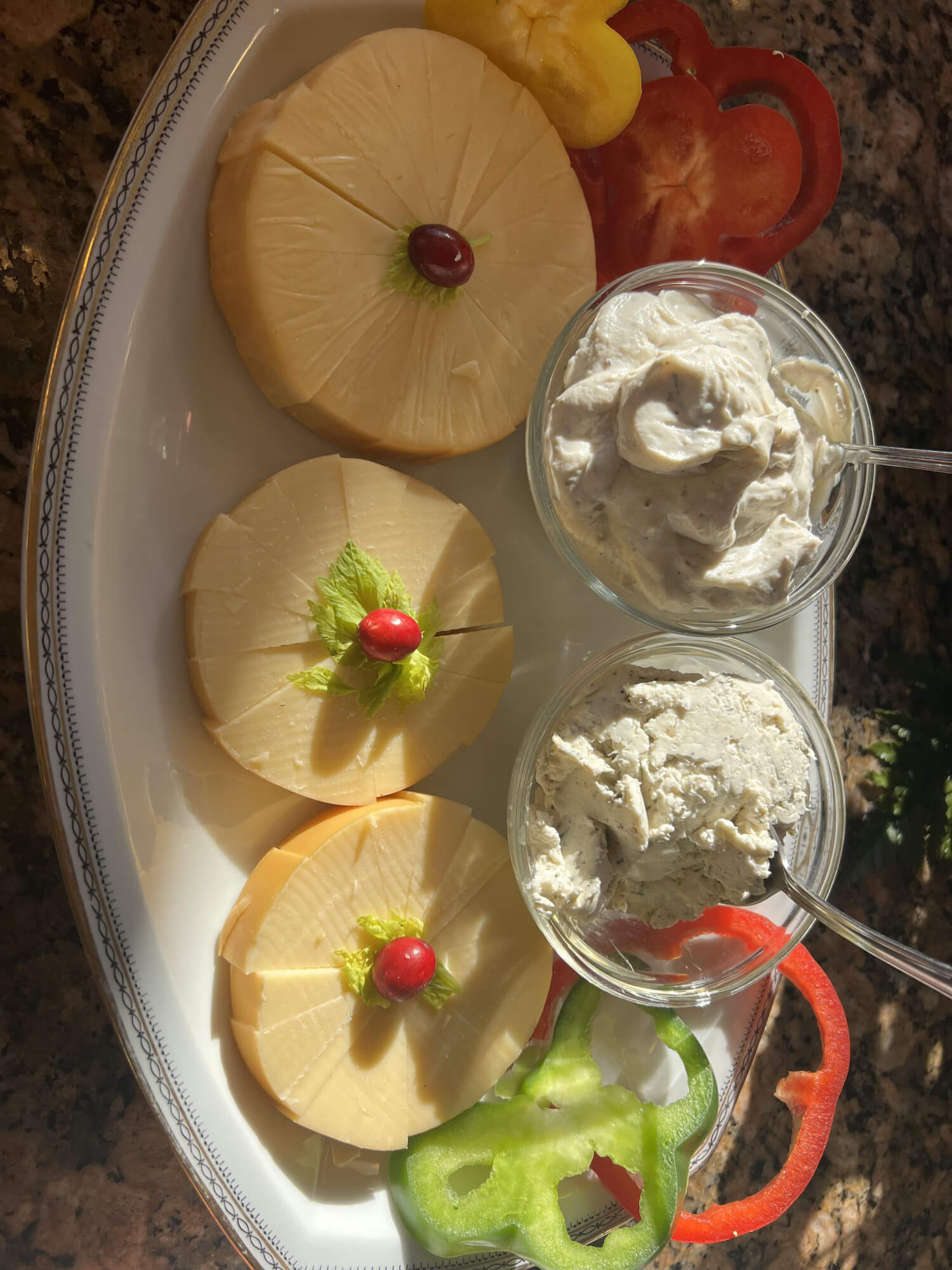 Three different kinds of Smoked Gouda cheese with Gwen's Greek bulk dressing in cream cheese and Kite Hill dairy-free cream cheese.
Main Course: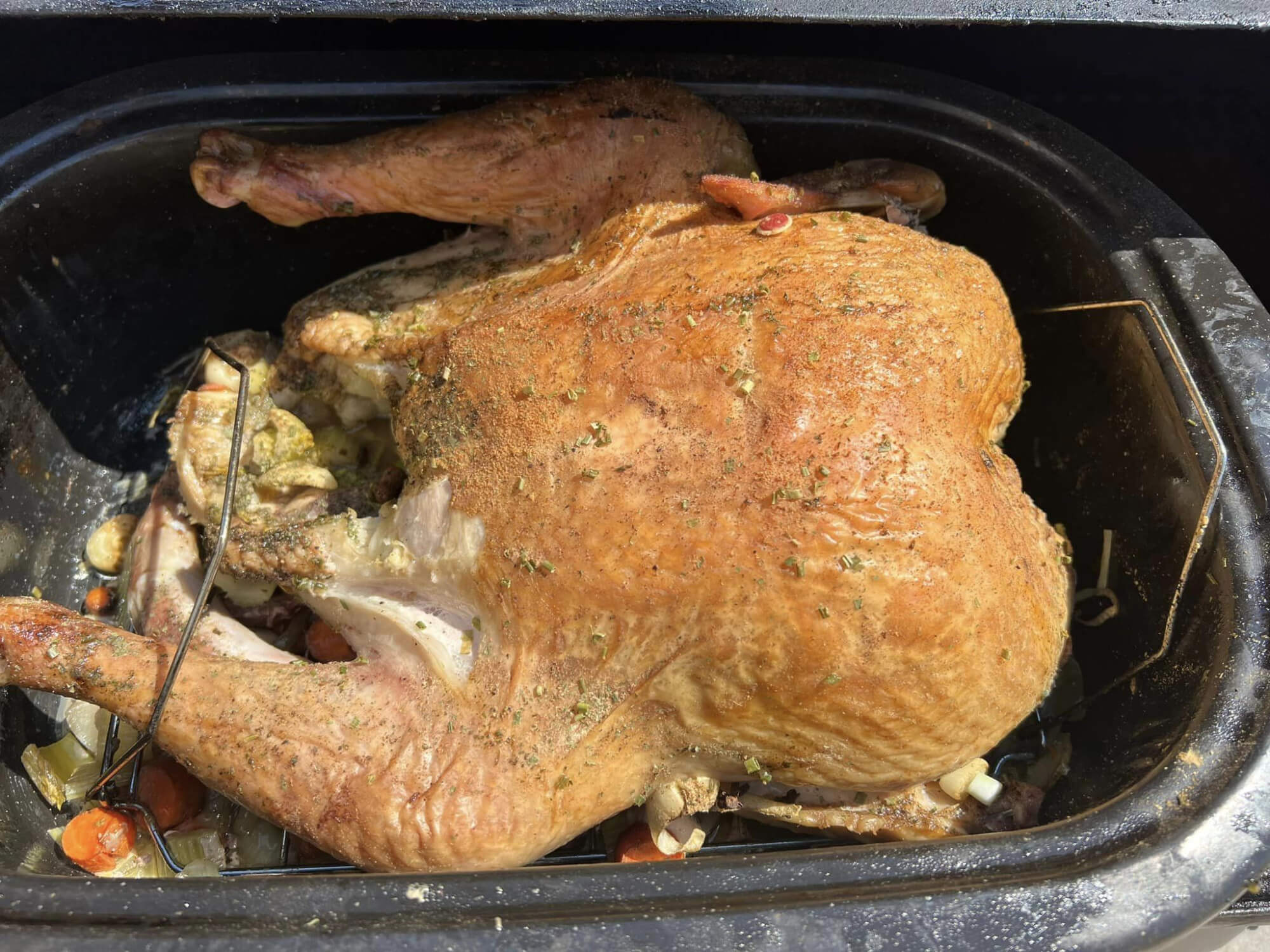 This year was the first time my son supplied the turkey!
Kale, olive oil, lemon juice, salt, strawberries, feta cheese and walnuts sprinkled with super sweet.
Steamed Green Beans and Brussels Sprouts with butter and nutritional yeast.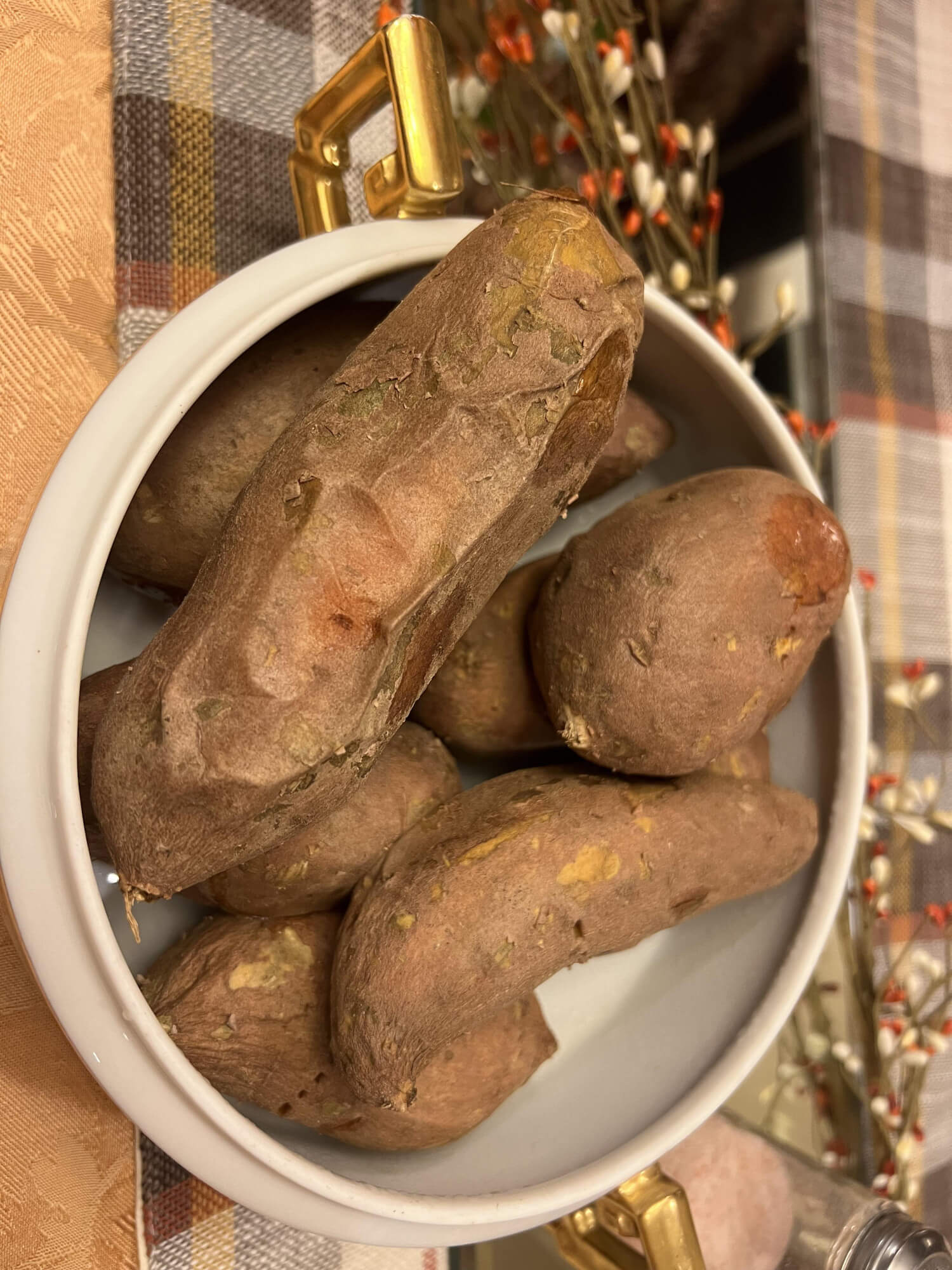 Sweet potatoes served with butter and cinnamon.



Desserts: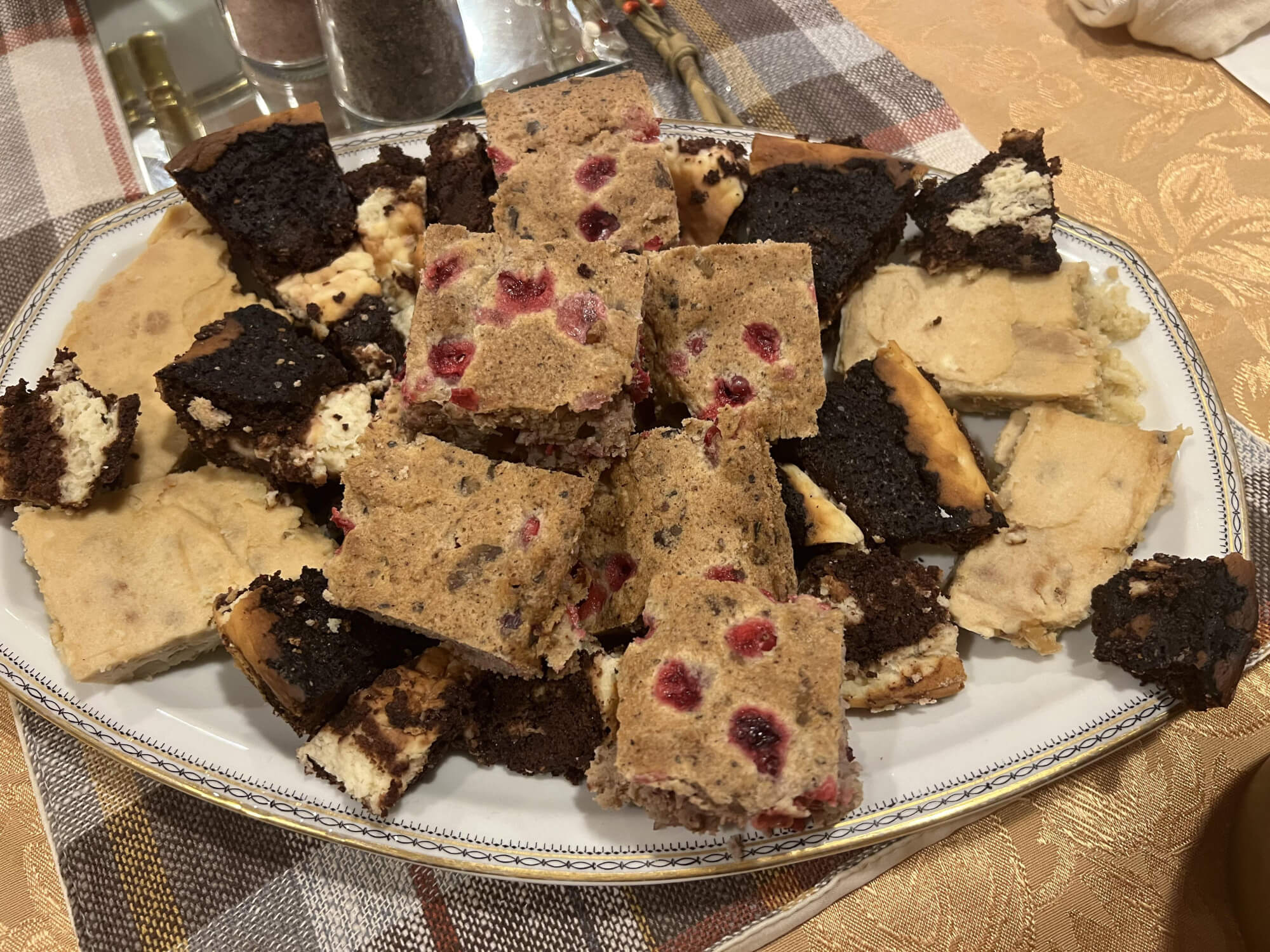 Peanut Squares, Original THM book page 377
(If you would like more information, LIKE and SUBSCRIBE to my Youtube channel!)
I hope you have a blessed Thanksgiving surrounded by love and family.
I'm always here if you have questions about living the Trim Healthy lifestyle!