Nov 1, 2022 06:24 AM Central
Charity L Ingleright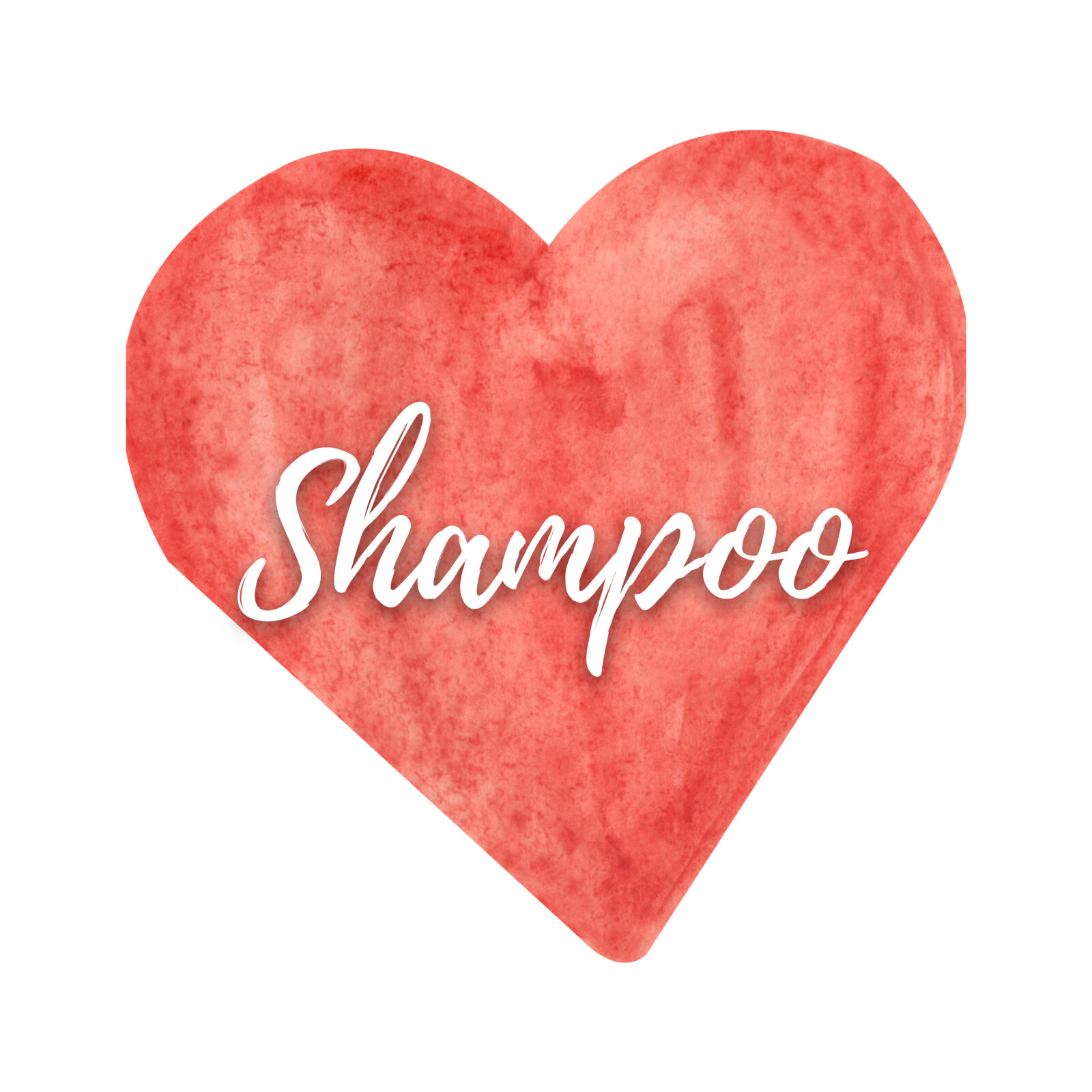 I can't even begin to tell you how excited I was when the most reputable and pure company launched its product, the "
Perfect pH Shampoo
"!
I have been testing non-toxic, chemical-free, and safe-for-my-body shampoos for 15 years. My passion is health and hair! The number one comment I get from strangers is about my hair. Everyone wants to know how I care for my curly hair!
I have been trying out the new shampoo by Trim Healthy Mama, a company I've been following for a decade! I trust them because their integrity is SO high. This company is SERIOUS about the quality of its products and ingredients.
This shampoo is the world's first product that has full, yet NATURAL alkalinity control.
If there is no pH balance in your product, it causes damage to your hair and scalp.
Remember, what you put ON your body also gets absorbed INTO your body.
This is why I absolutely LOVE Trim Healthy Mama's approach to hair care with natural, safe and healthy ingredients.
It goes beyond just having clean hair - it's about your overall health, too!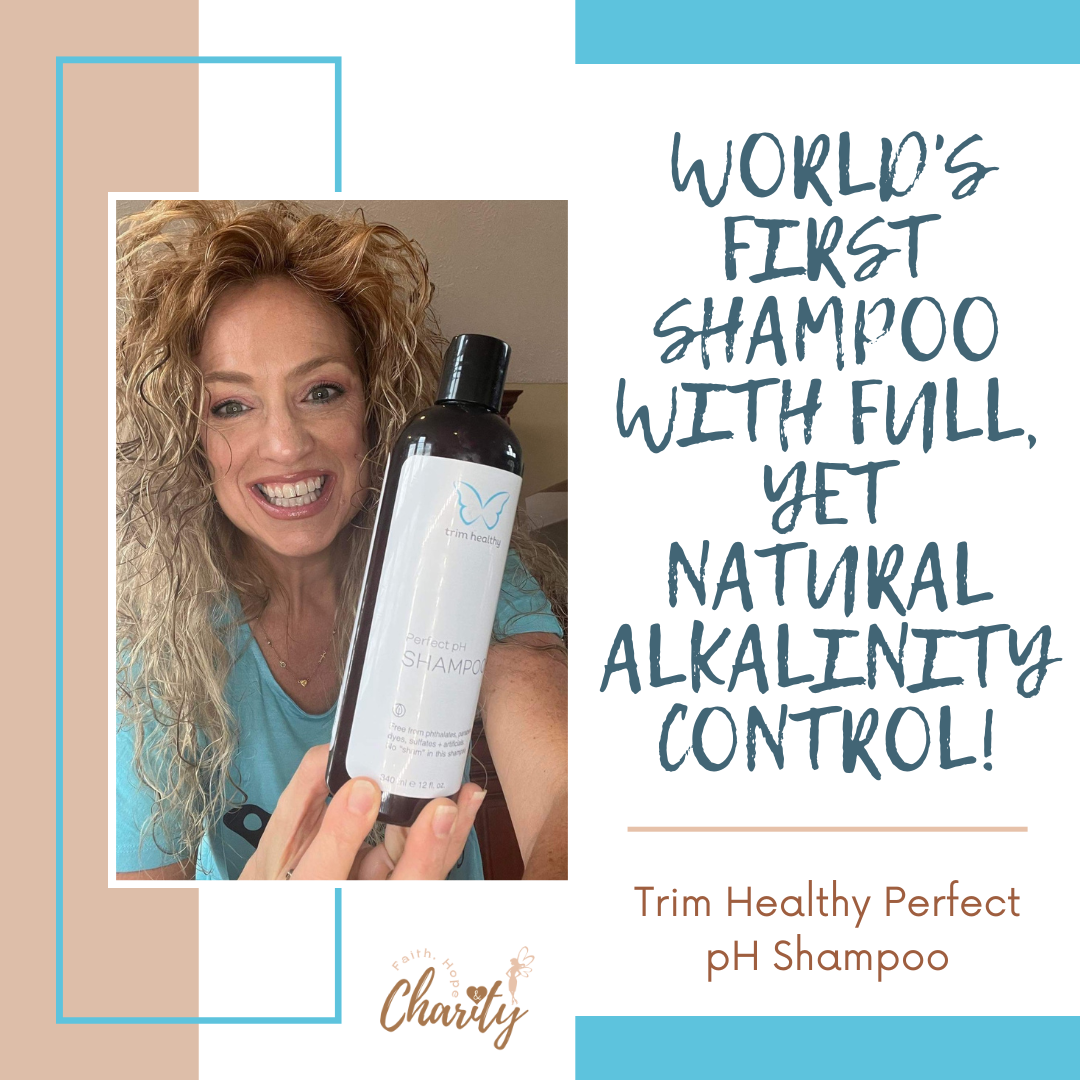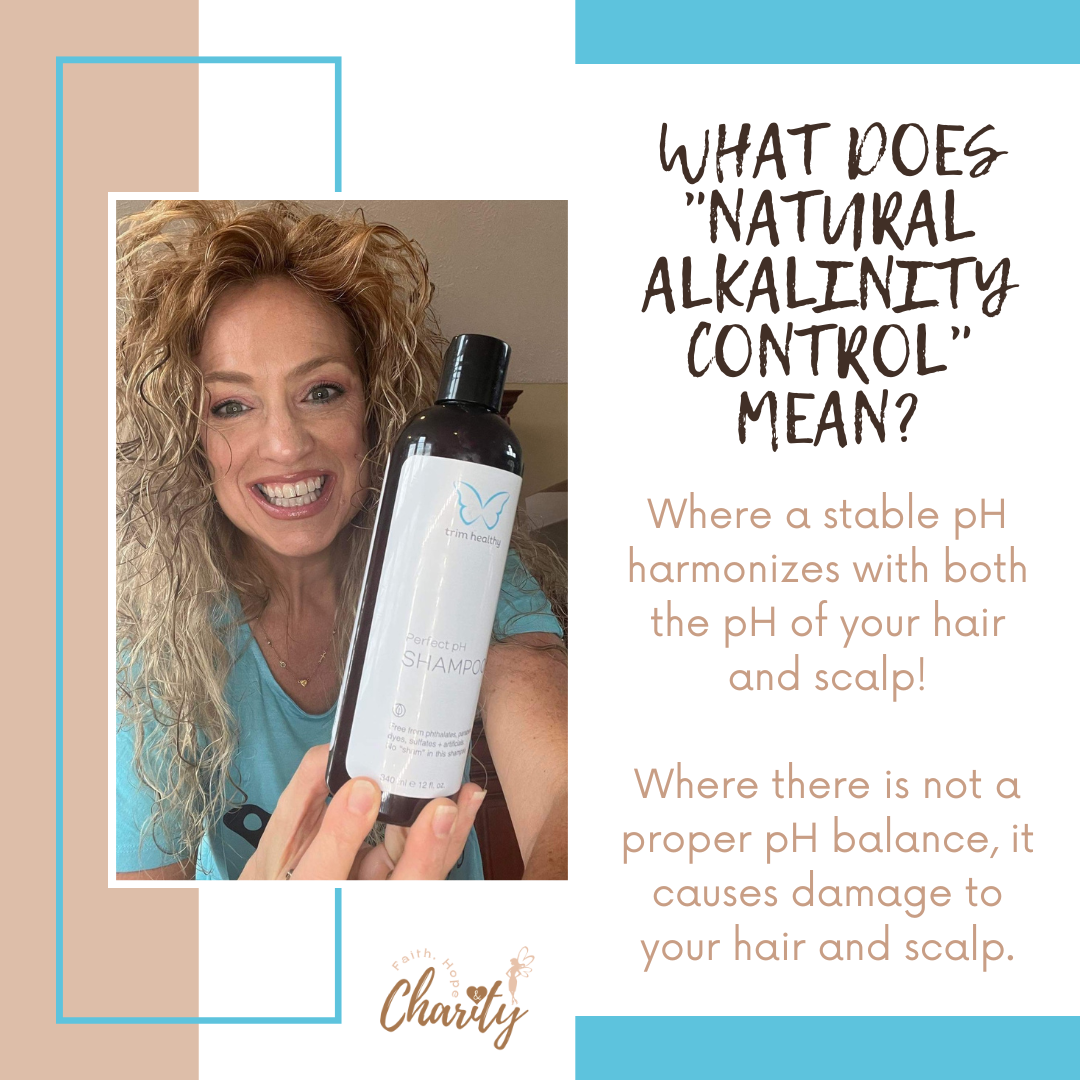 What I love about this shampoo:
The scent is wonderful and fresh.
You only need a small amount.
It lathers better than expected for a healthy shampoo.
It has the perfect balance of alkalinity control for both hair and scalp.
(I'm really believing it will heal my scalp!)
This is the most "squeaky clean" my hair has ever been.
My hair has fewer tangles.
I love the integrity of the THM authors, so I want to support them.
What hair type is this for?
My hair is long and curly. I have a full head of thin strands and it is color-treated. It is very susceptible to frizz and tangles, which makes it uncombable when wet. I lose a lot of hair every day, and it's never ever greasy. I normally wash two times a week.
But, if your hair is different from mine, it will still WORK REALLY WELL!
This shampoo is great for all hair types and textures.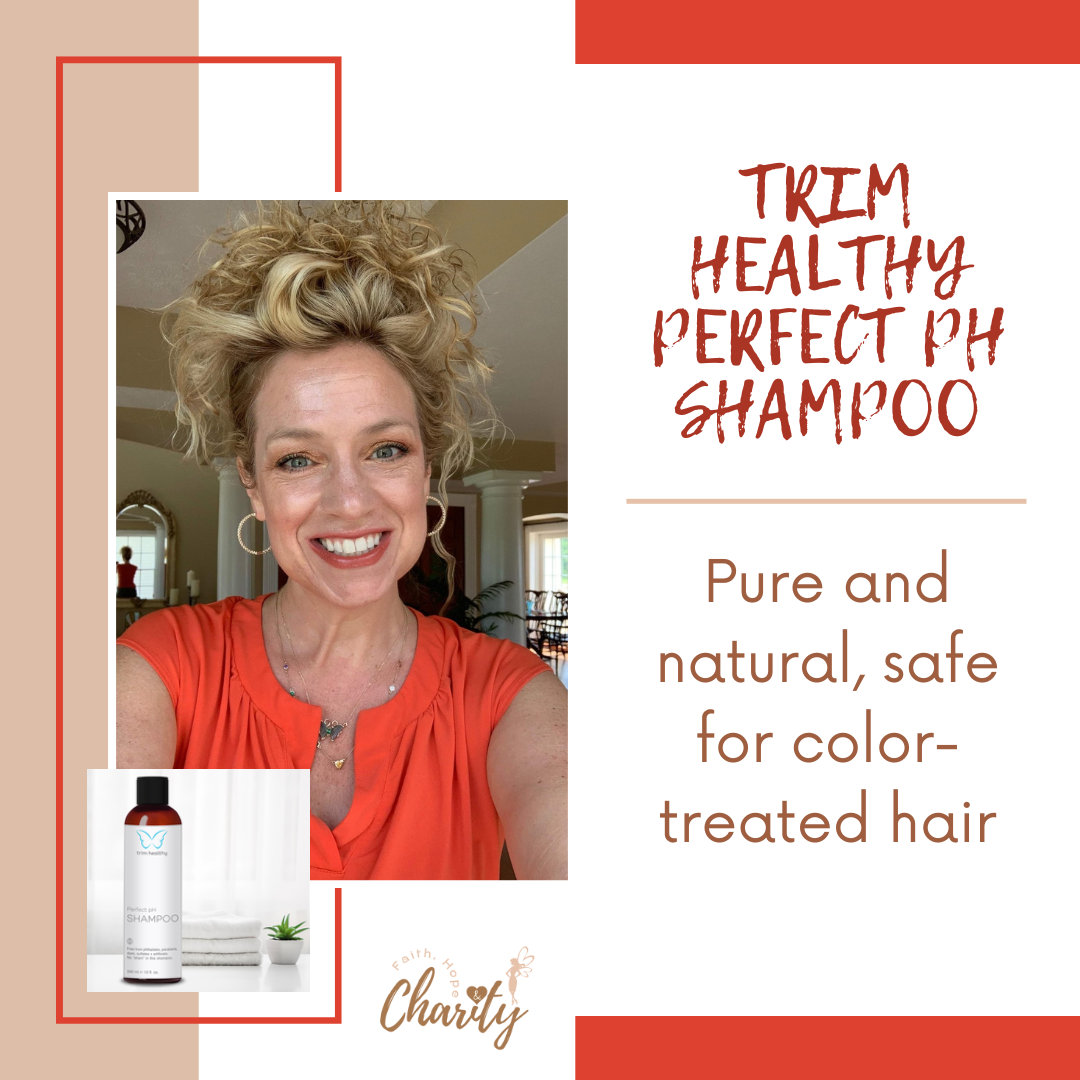 How do I use this product?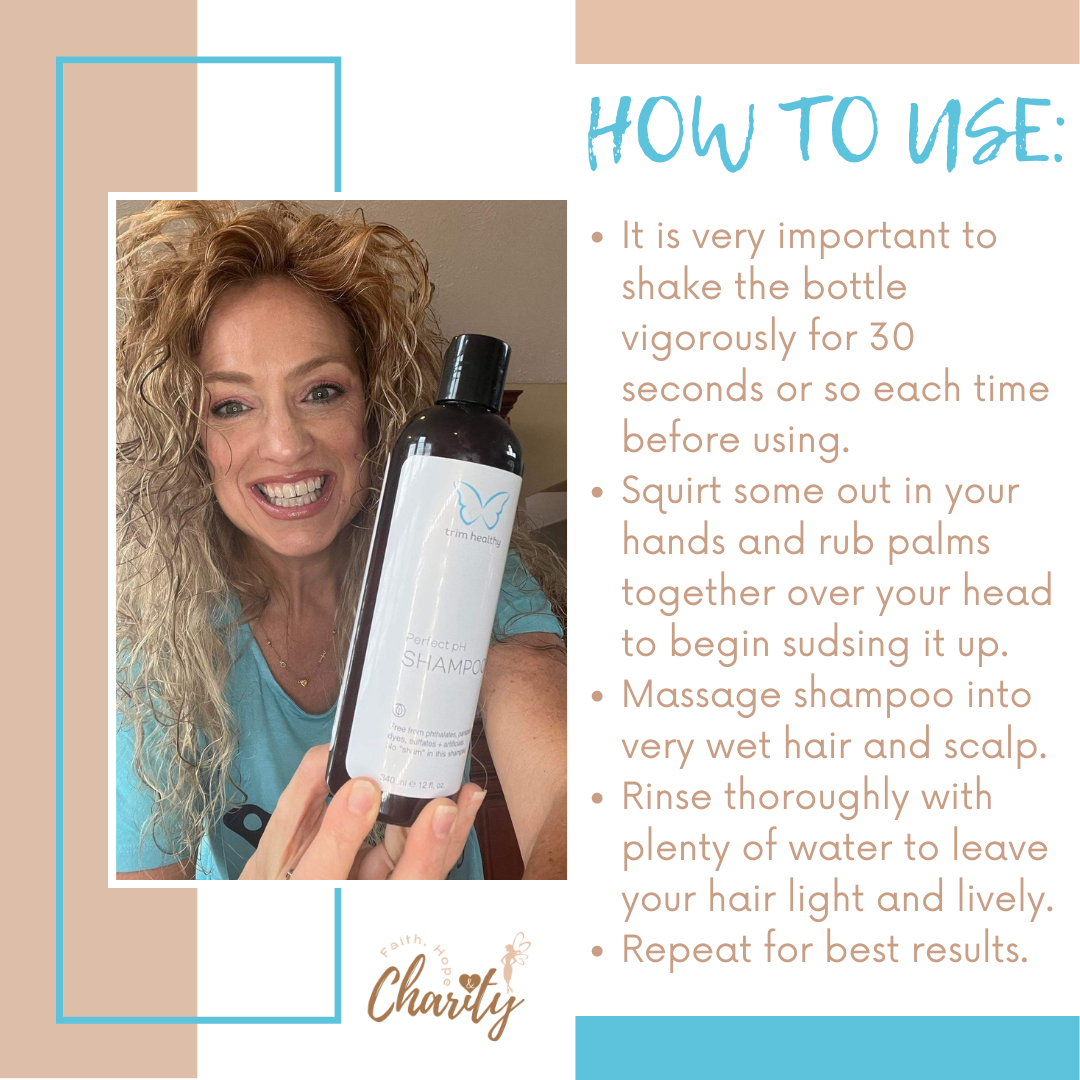 Take a look at how I use this shampoo:
I used warm water while washing and I felt I could easily just wash once and achieve the squeakiest, cleanest hair I've ever had!
I'm super passionate about using only the best ingredients in my skin and hair care, so this product ticks all the boxes and more!
I plan on coming out with more advice and product reviews, so follow me for more healthy, curly hair tips!
You can find me by clicking on any of the buttons below: