Nov 29, 2022 05:02 AM Central
Charity L Ingleright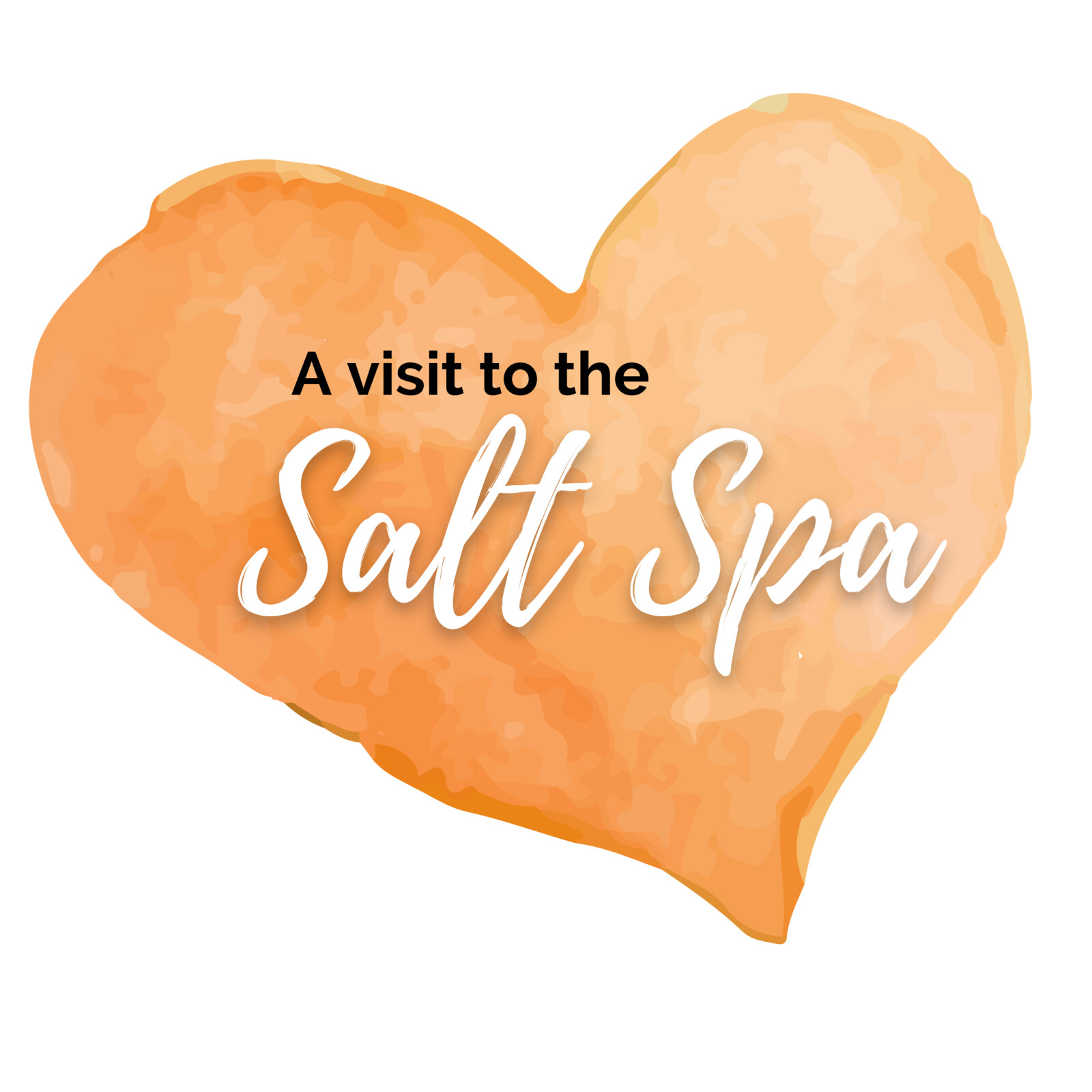 In celebration of my 24th anniversary, we're talking about the Salt Spa!
November 28 is my wedding day and in remembrance of that, we spent the day on the bay of Lake Michigan, in Traverse City. The day was glorious as it was not planned and included relaxation, rejuvenation, and all things health-related.
First up was the health food store which just makes me so happy!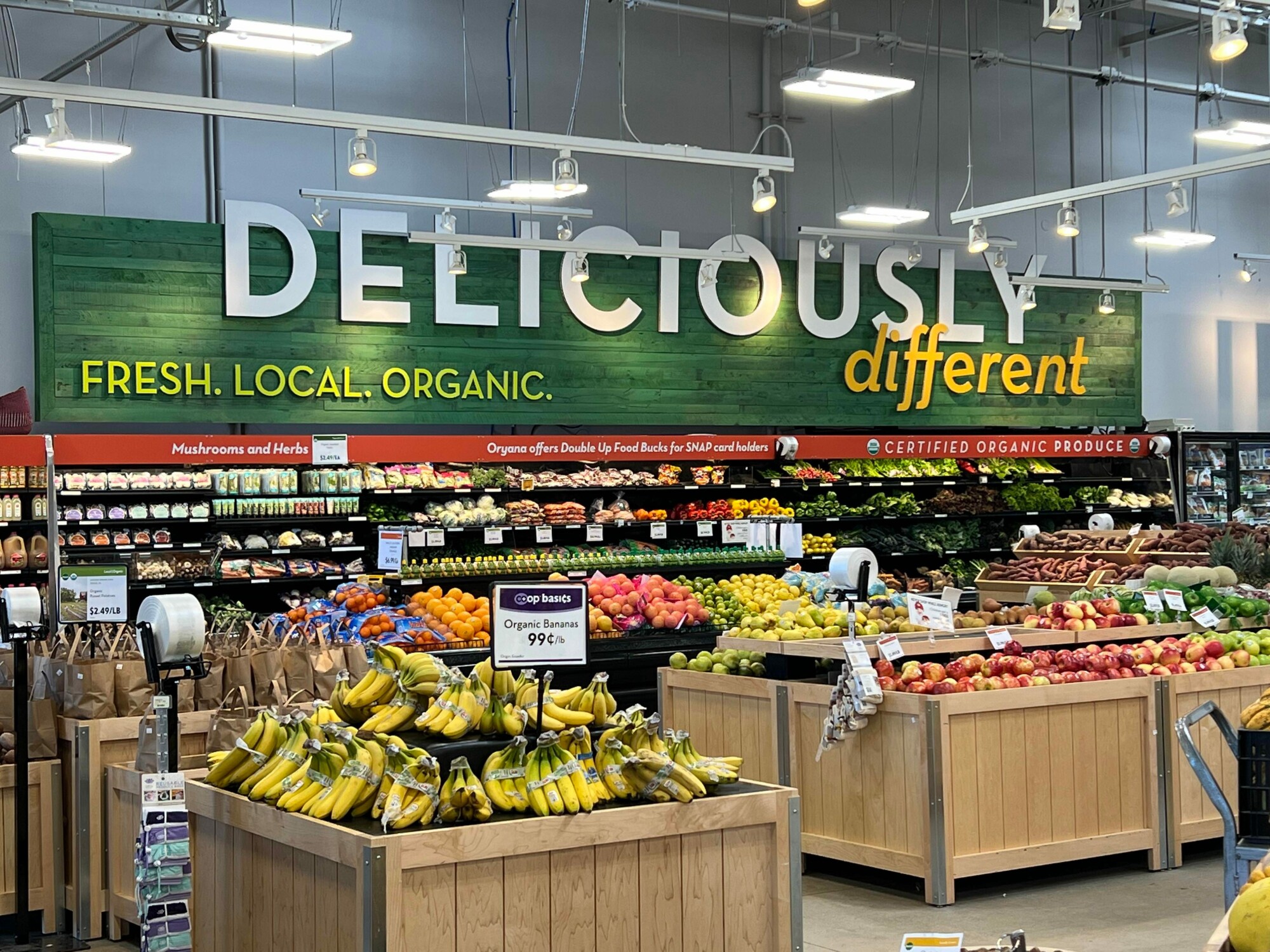 We bought Waterloo and Brazil nuts

for a snack for our next stop.

We found some healthy gum
Here are some amazing benefits of Brazil Nuts!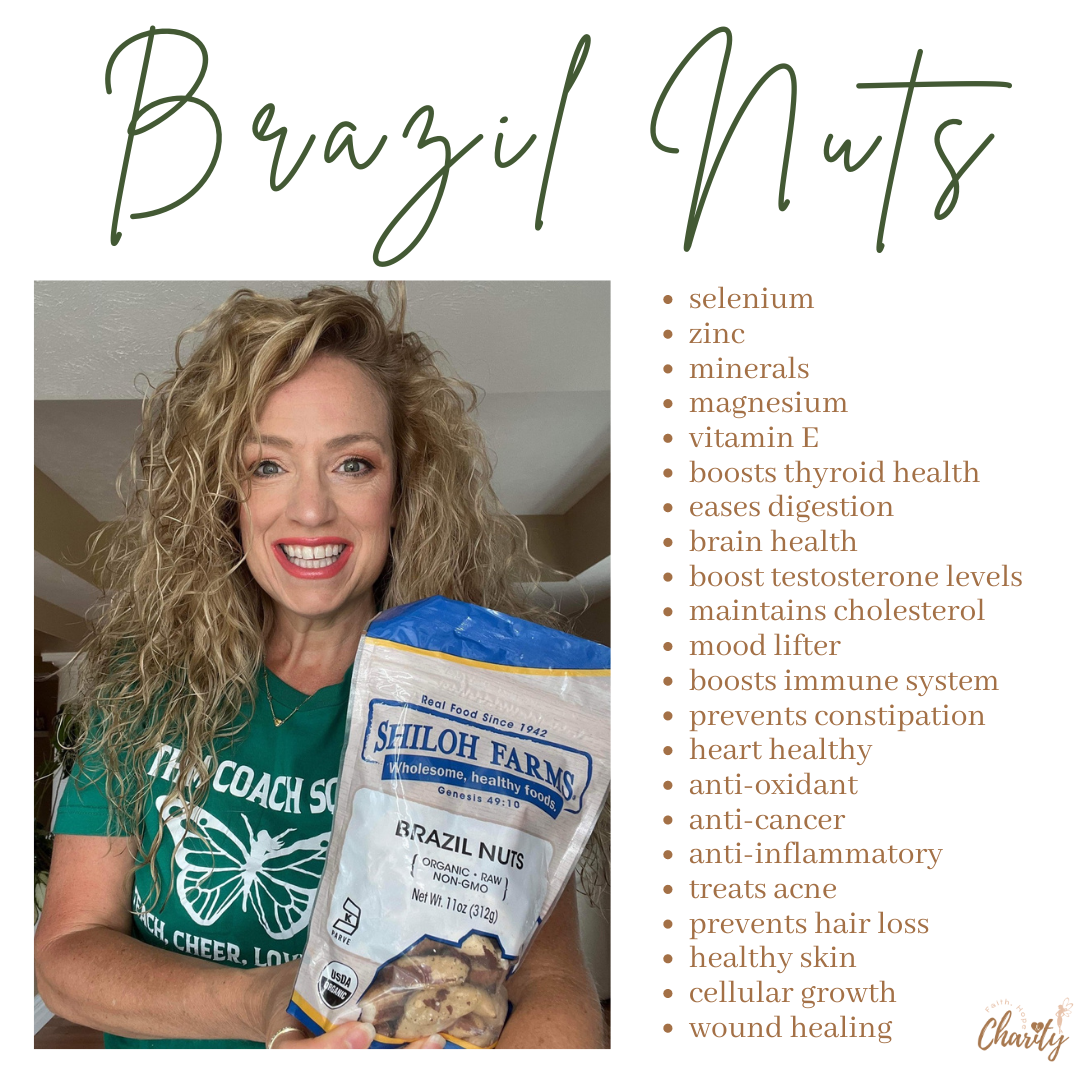 My husband decided to take me to Traverse City at the last minute and on the drive there, I thought getting a massage would be fabulous for our anniversary, but getting an opening for two at the last minute would be almost impossible. I googled spas and the first one that came up was the Salt Spa. I called and could not believe they had an opening for us in just a couple of hours, so we had time to have a nice lunch first. I had salad, salmon, and broccoli.
The spa was right on Lake Michigan with a beautiful relaxing view of the lake!
Once we entered, I saw my favorite words painted on rocks!
This was a sign that had me so incredibly thankful to the One Above that orchestrated four treatments and peace knowing that my favorite words were right in front of me. Then I entered the restroom and there were butterflies which is something else I love! I knew I was in the right spot for the next four hours of peace, relaxation, and rejuvenation. I can't wait to share this experience!
The first step of our deep relaxation spa day was putting our feet on a salt stone.
Himalayan Pink Salt Foot Dome is hand-carved out of a large rock of Natural Himalayan Pink Salt Crystal which sits on top of a beautiful rosewood base. The salt is carefully sanded to be ultra-smooth, making it ideal for your comfort and elevating your experience.
A natural way to relax, cleanse and purify.
When the Himalayan Salt Detoxer is warmed, the salt releases negative ions that are anti-microbial, air purifying, skin purifying, and it
softens, and gently exfoliates the skin.
Himalayan Salt Detoxer is the perfect reminder of the healing qualities we experience at the ocean.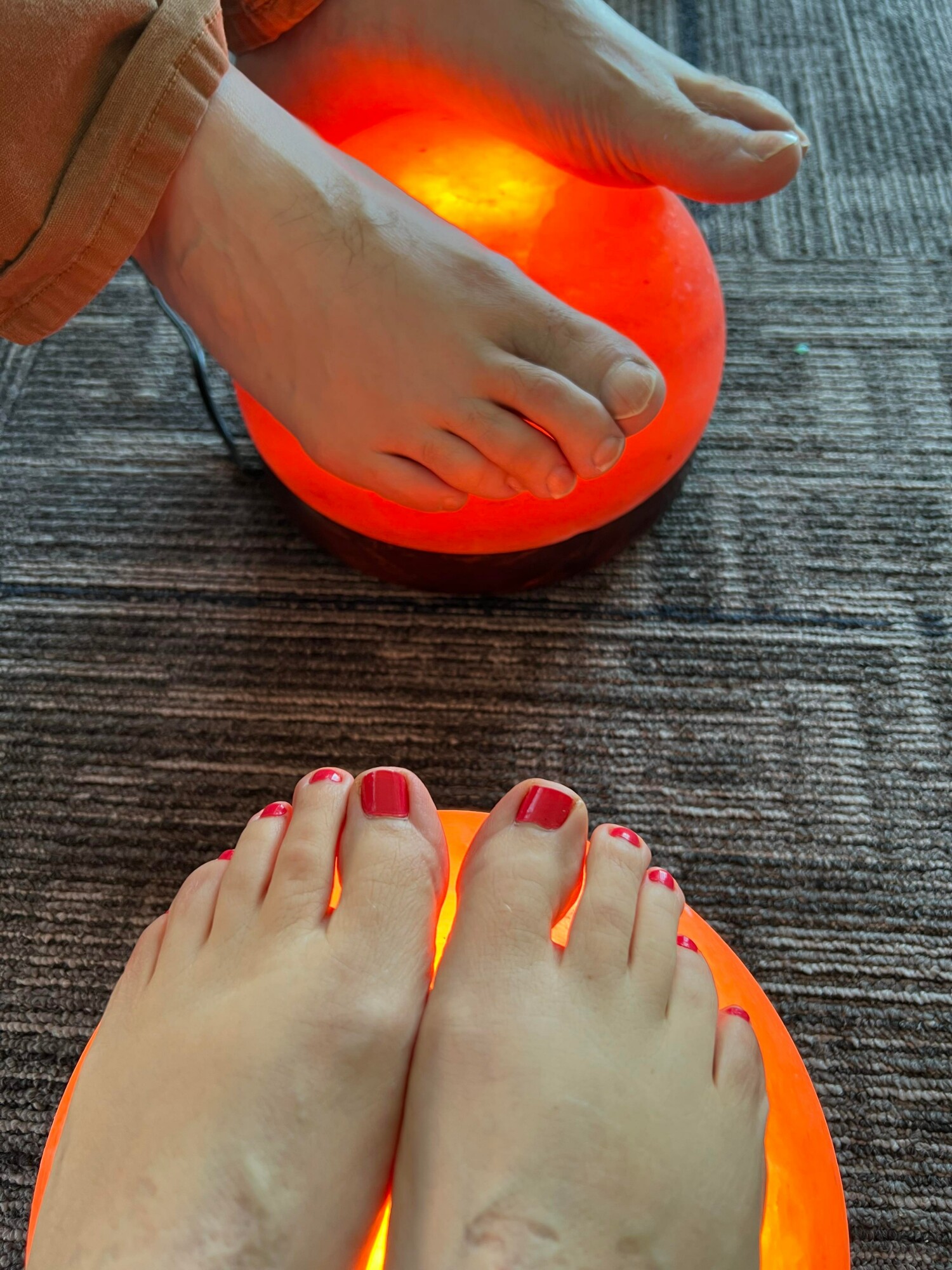 The next thing we did was an Ionic Detox Foot Bath. At home, we make our own foot detox by using Himalayan Salt, 100% hydrogen peroxide and baking soda, and essential oils. I was expecting it to be similar to that where the water has always been clear. My husband talked about whose water would be cleaner, and I was just sure mine would be clean as I've spent 16 years living a healthy lifestyle and detoxing.
The Ionic Detox Foot Bath enhances the body's own natural detoxification abilities.
This allows the body to remove heavy metals and other toxic elements from the body more efficiently. Assisting the body's natural detoxification process results in a stronger immune system.
Ionic Foot bath is a foot soak that uses water charged with positive and negative ions – electrolytes – which helps draw toxins from your body out through your feet through a process of exchange between the positive and negative ions in your body, and their opposite numbers in the water.
The Benefits of an Ionic Foot bath:
Improves the body's lymph circulation
Helps reduce and relieve migraines and headaches
Can help improve and clear up skin conditions
Increases natural energy levels
Helps improve the quality of sleep and relaxation
Helps boost the immune system and helps fight off viruses
Relieves muscle and joint pain and swelling
Can assist in weight loss
As my water started to change colors, I was shocked! I couldn't believe I had more toxins to pull out. My husband's water was orange. Mine was black and green. I was embarrassed to have them come see my water, but when the lady came in she said my water was the cleanest she had ever seen, and she said my husband's water was very good for a male, too. That made me feel much better and was reassured that all the hard work I put into staying healthy was working and worth it!
Our third health detox experience was entering the salt room. This dry salt therapy is called halotherapy. Halotherapy uses a "halogenerator" to grind and crush 99.99% Pure Grade Sodium Chloride (salt) into micronized particles that are dispersed into a salt room, which works to aid respiratory concerns and skin conditions. Dry salt acts like a sponge, attracting foreign substances along its path through the respiratory tract.
The dry salt behaves like a toothbrush that cleans the respiratory system, removing the build-up of foreign elements that cause various respiratory conditions. It's anti-inflammatory and anti-bacterial, resulting in higher oxygen intake, increased energy, and an improved immune system.
It's wonderful for the skin especially acne, psoriasis, and eczema. It reduces stress, anxiety, and fatigue.
Clear pollens, pollutants, toxins, bacteria, and viral-causing agents from lungs and nasal tracts
Reduce bronchial inflammation
Reduce symptoms of allergies and breathing issues
Open up airways to improve breathing and allow for a better night's sleep
Provide relief from skin conditions such as dermatitis, and other skin conditions
Cleanse, exfoliate, and purify your skin
Help reduce redness and inflammation caused by common skin conditions
Relieve redness, itching, swelling, and flaking
Activate skin cells so skin continues to self-heal
Dries fluid in ear canals that leads to bacteria growth and alleviates symptoms from ear infections
Decreases inflamed adenoids and tissues for better breathing
Decreases asthma symptoms and improves breathing
Enhance athletic performance
Improve physical endurance and stamina
Increase lung capacity and oxygen intake
Speed up recovery between training sessions for achy muscles and joints
Provide a tranquil environment to help you unwind
Improve breathing and snoring
Opens inflamed airways improving sleep apnea
We are staying hydrated with THM Parrot Punch and the Waterloo we bought at the health food store. This was so relaxing.
Lastly, we got a couple's massage in front of the view of Lake Michigan, which ended an amazing four-hour experience!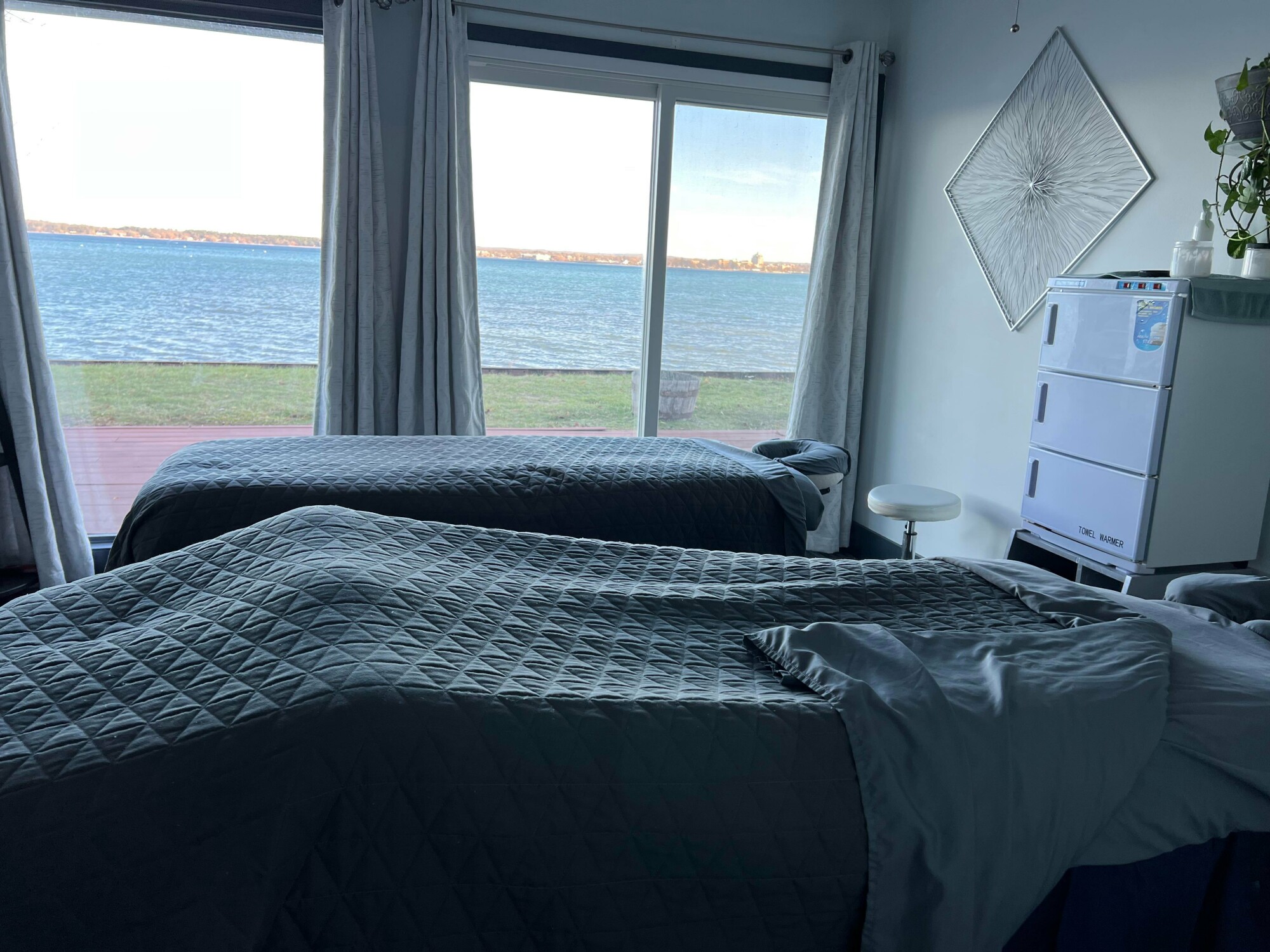 Visiting a spa like this was an absolute dream come true.
I loved the relaxation, the quality time, and the amazing health benefits!
I would highly recommend you try it.