Dec 12, 2022 08:43 AM Central
Charity L Ingleright
Anti-inflammatory quinoa..... Oh, how I love you!






Quinoa is an E superfood on the THM plan, and it's so versatile, you can make it sweet or savory.
Listen, if you love oatmeal, but it doesn't love you back, try a warm, sweet, comforting bowl of quinoa with berries, cinnamon, and sweetener.
Quinoa is a seed that acts like a grain and contains protein. Q
uinoa originated in the Andes and comes in three different colors, but let's talk about flavor.
These "pseudo-grains" have a nutty undertone and an earthy aftertaste similar to brown rice. However, they have a soft, yet slightly chewy texture.

It's loaded with many important nutrients, including fiber, protein, folate, and magnesium.
If you like to soak grains, nuts, and seeds to reduce phytic acid, soaking quinoa is easy to do, but it's ok if you don't, too!
Add your dry quinoa to a bowl and add enough water to cover by a couple of inches, plus a tablespoon of something acidic, like lemon juice or apple cider vinegar, per cup of quinoa.
Cover the bowl and let soak on the counter for 8 hours. Drain and rinse well in a small holed mesh strainer, then put your soaked quinoa in a pot. Add enough water to just barely cover the quinoa.
Bring to a boil, then reduce heat, cover the pot, and simmer for 12 to 15 minutes or until the water is absorbed. Let it stand for about 5 minutes and fluff it with a fork.
My Top Tips for cooking Quinoa
1. Packaged quinoa is usually pre-rinsed but some brands may advise rinsing before cooking to remove any remaining saponins. Use a fine mesh strainer to catch the small seeds and run the quinoa under cool water for a few passes.
2. Quinoa is prepared similarly to rice using two parts liquid to one part dry quinoa. One cup of dry quinoa will yield 3 cups cooked, and can be prepared in water, stock, or other liquids.
I love putting quinoa under a whole chicken in some chicken broth in the oven for Sunday dinners. I always make soup with the leftovers.
Take a look at how I store, cook, and keep my quinoa for fast meal prep: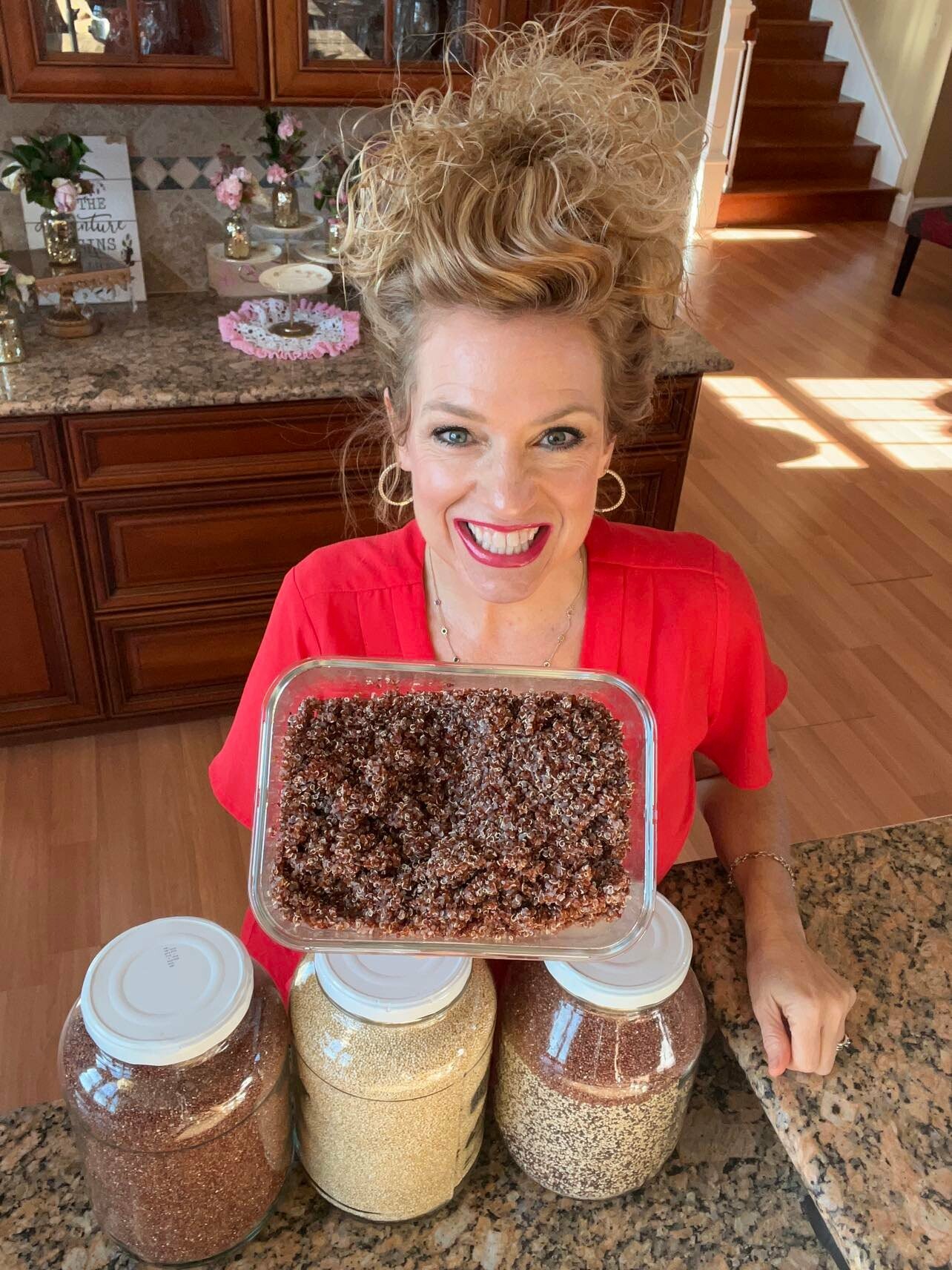 Here is a video that shows you how I prepare quinoa for breakfast!
Quinoa is also PACKED with nutrients. By simply adding quinoa to your diet, you can have all of this amazing goodness!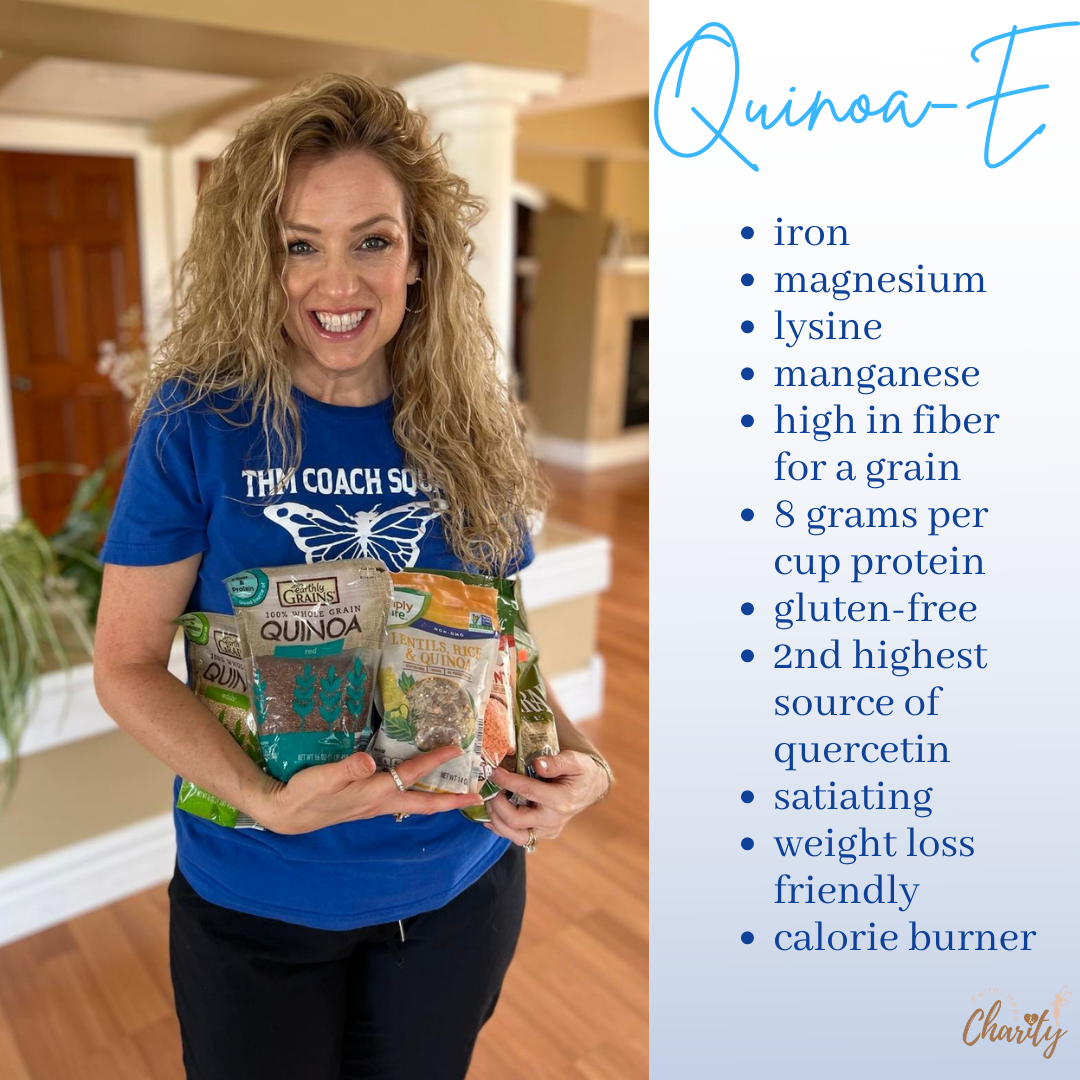 Quinoa is the perfect additive to the Trim Healthy Mama lifestyle and a favorite of the founders' Pearl and Serene.
Take a look at their Quinoa Cookoff to see how they do it!
Would you consider trying quinoa?
I'd love to hear if you do!