Jul 30, 2023 12:05 PM Central
Charity L Ingleright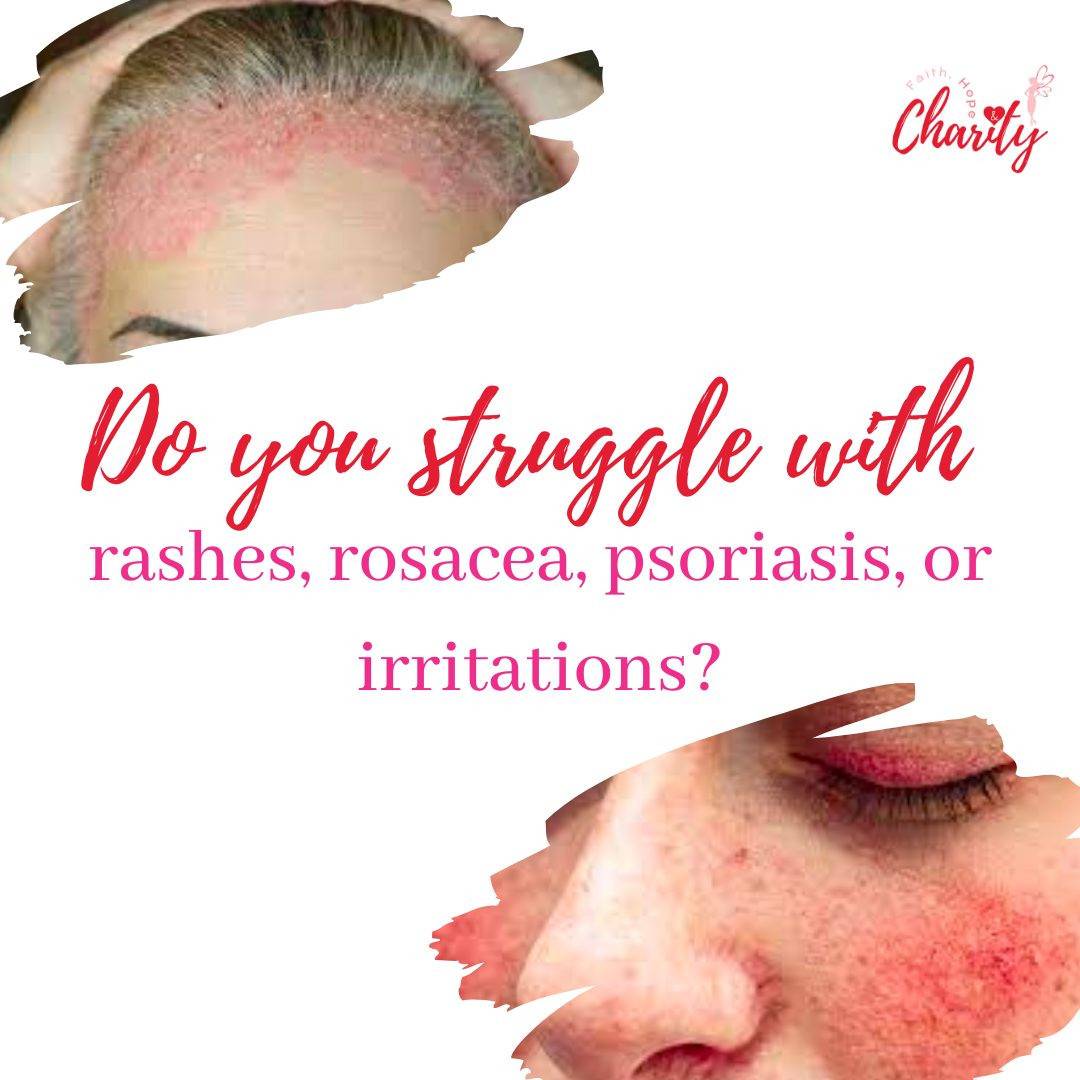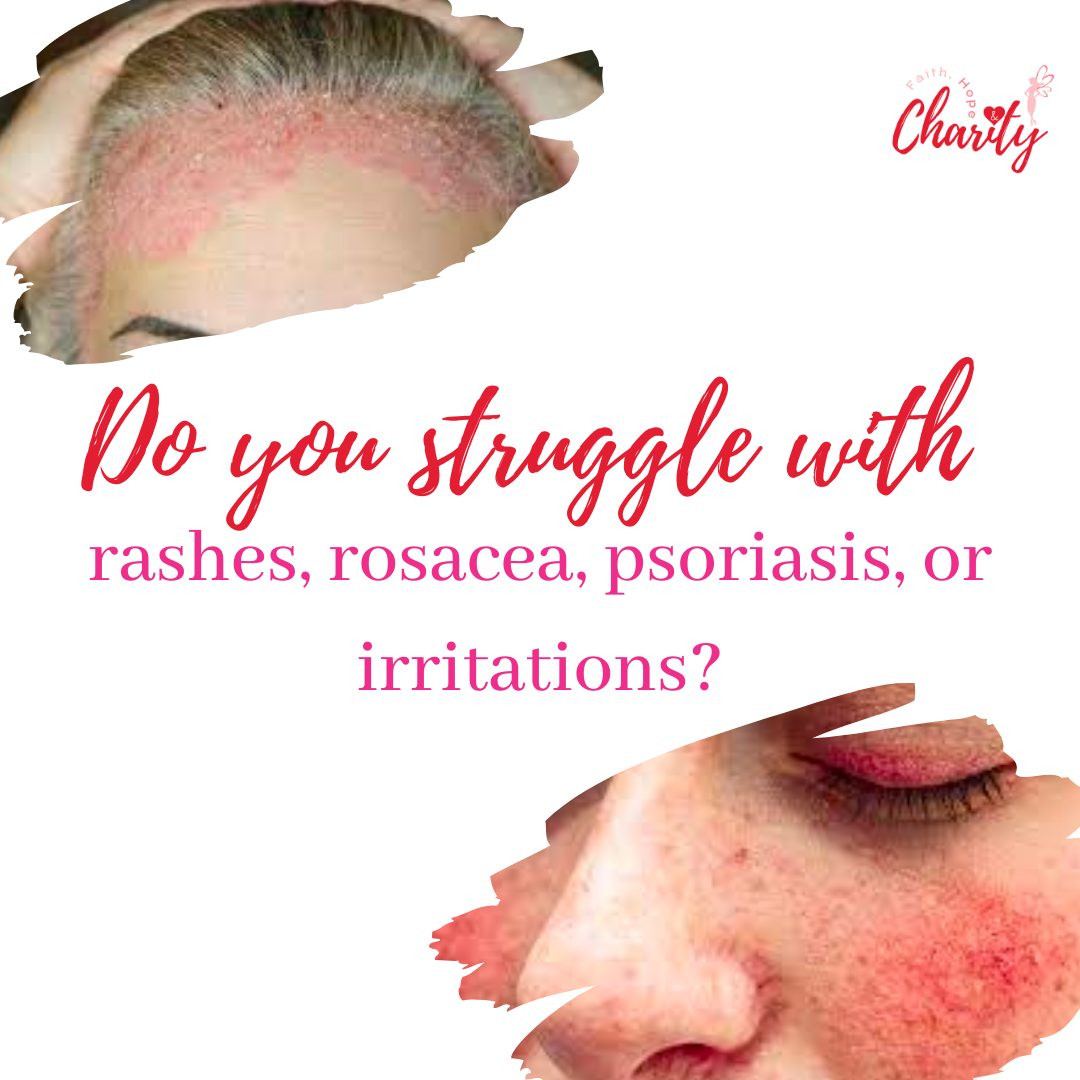 I have the most luxurious cleanser for you!
I use this faithfully every night because it gives me that nighttime spa feeling, it does an amazing job of getting off my makeup, it's so silky smooth, and it's transformed my skin!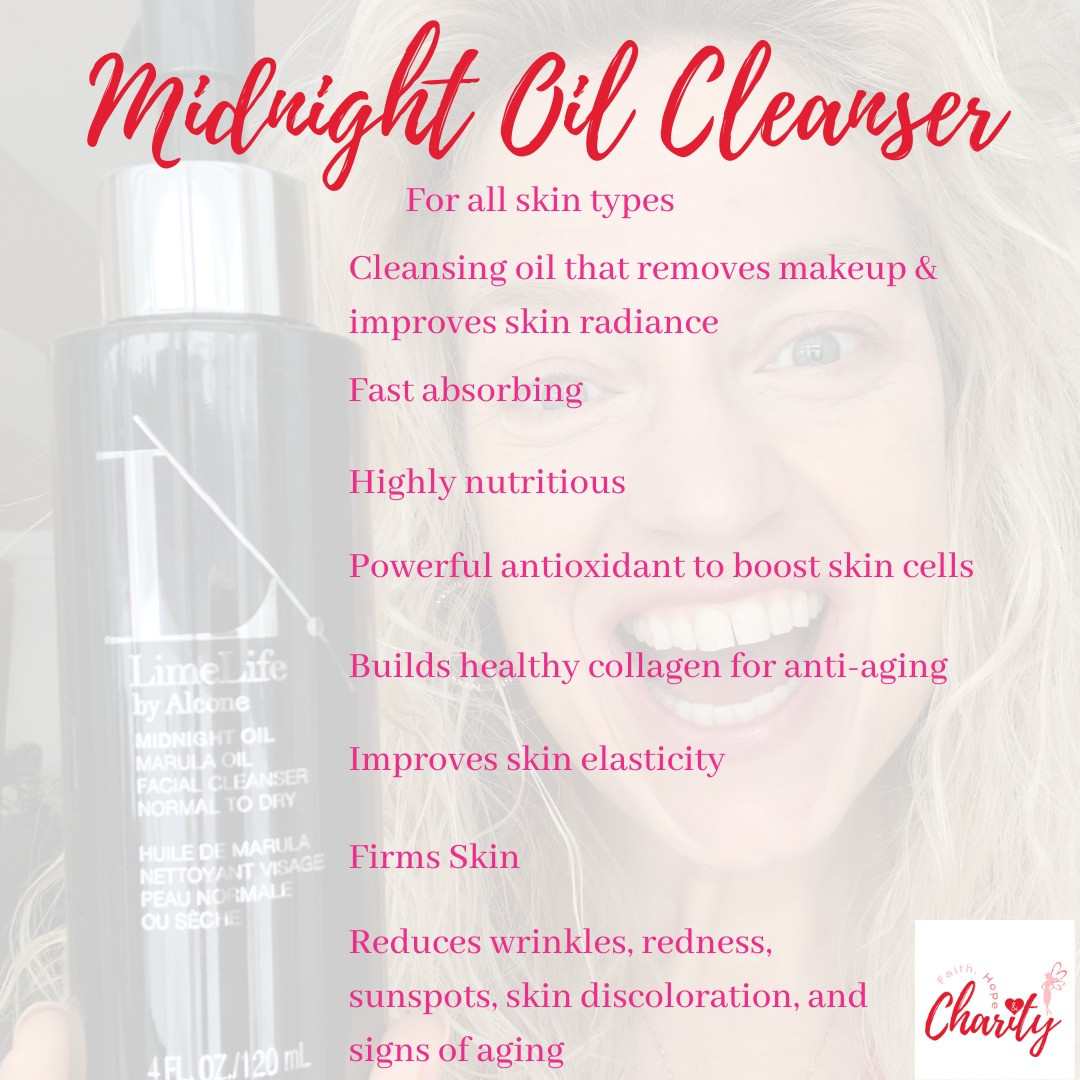 Check out the amazing, beneficial, and healing ingredient list!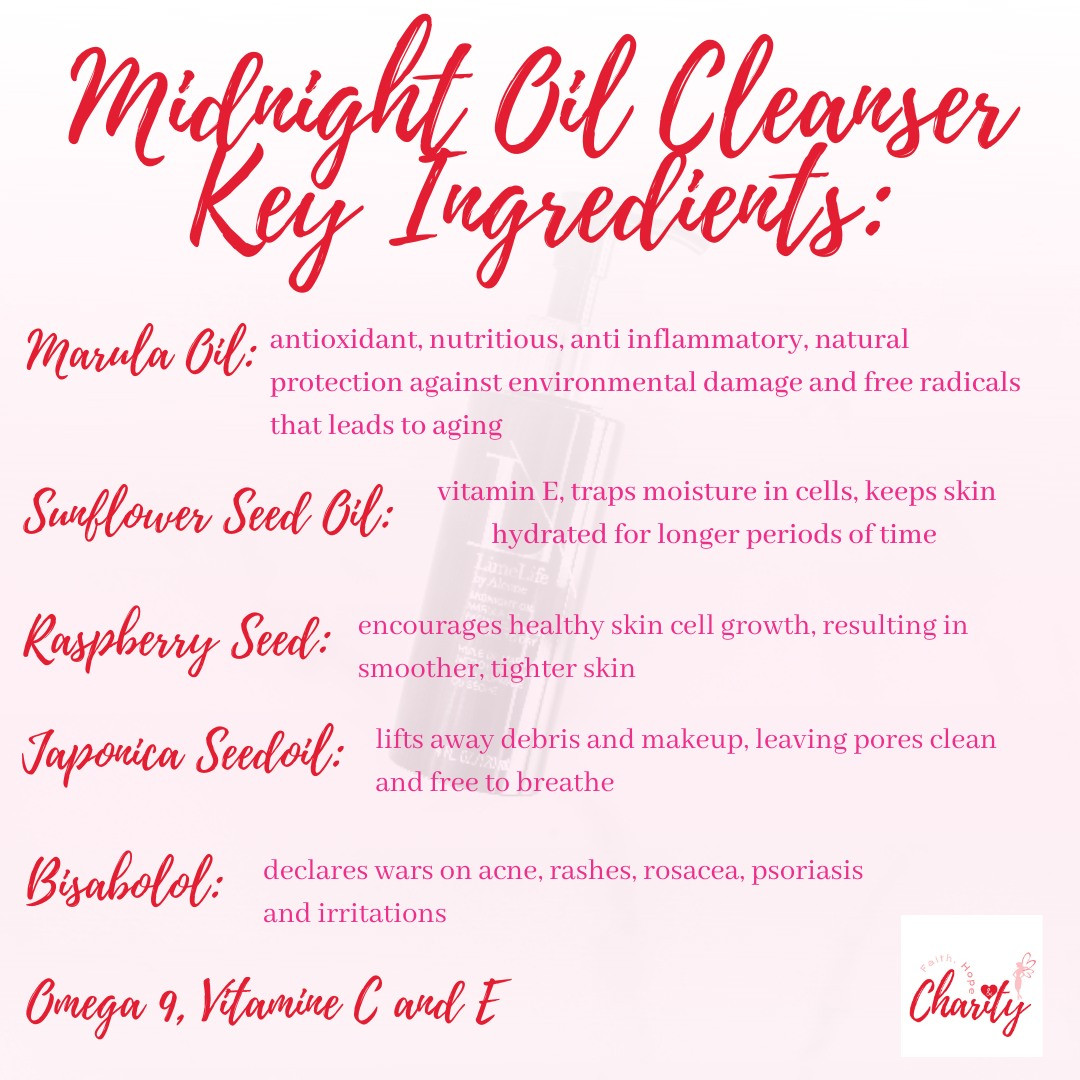 Here are 20 reasons to use this oil to transform your skin: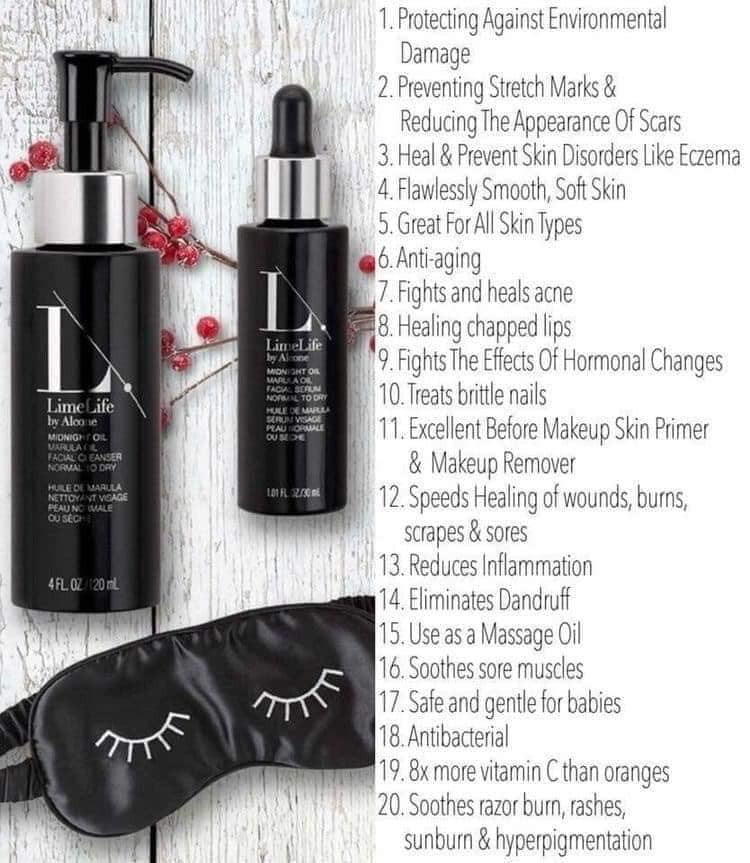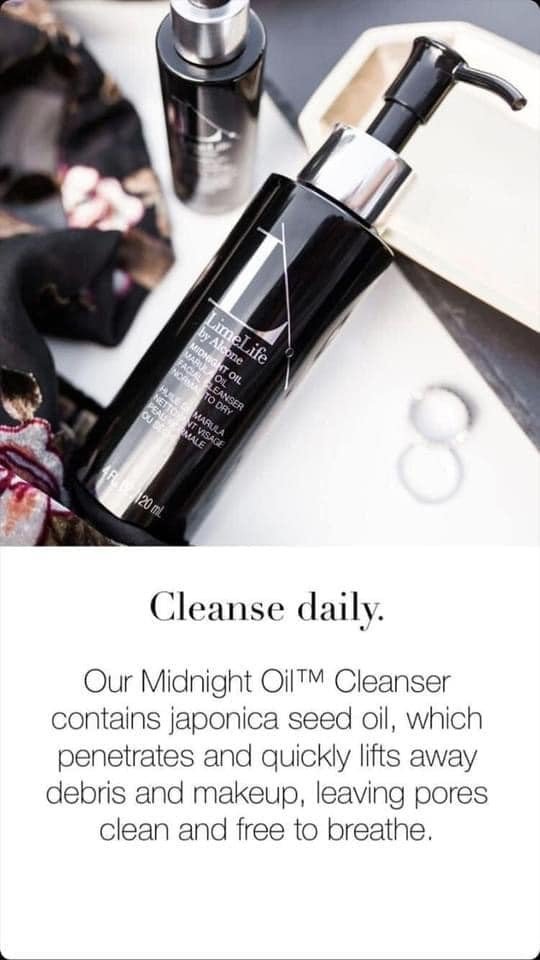 •Infused with naturally derived extracts and essential oils
•Gently removes makeup and impurities without harming the skin
•Formulated with antioxidant-rich Marula Oil
Midnight oil is extra "Luxurious" for those who love the spa feeling at nighttime.
Some notice a significant growth in their eyelashes and eyebrows after using this!
It's one of the benefits of Marula Oil.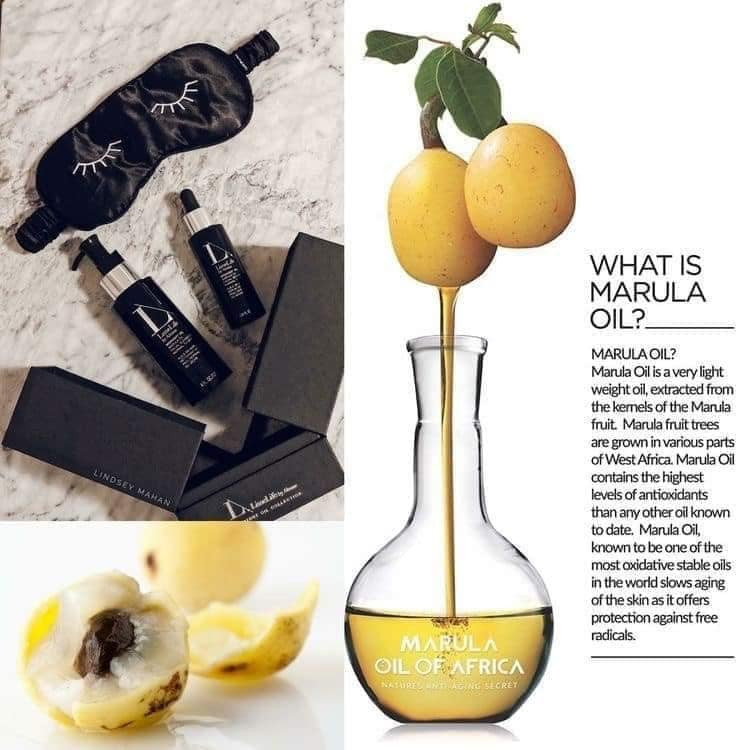 Amazing skin starts at midnight!

If you are interested in learning more about this, and finding the right moisturizer to use after, you can take my skin care quiz below, so we can find the perfect formula to address your needs.
If you would like to learn more about taking care of your skin, you can follow my Facebook Beauty page here:
I have created a Fountain of Youth Skin Care Course that addresses 40 different topics on taking care of your skin. You can find it here: