Oct 25, 2022 03:15 AM Central
Charity L Ingleright
Who loves pancakes? And what is a pancake without a little syrup?
At THM, we want you to enjoy your life and eat all your favorite foods. That is why there is such a wide variety of on-plan alternatives so that you don't have to feel like you are missing out.
When it comes to store-bought syrups, look for sugar-free options.
You also want it to be sweetened with a natural sugar alternative that is on-plan,
like stevia, xylitol, or monk fruit.
Here are two on-plan options.
(Click on the picture to shop.)
| | |
| --- | --- |
| | |
| | |
Nature's Hollow is on plan and made with xylitol.
Kroger's Simple Truth is an on-plan allulose pancake syrup that tastes yummy!
All others are personal choice because of added fibers and off-plan ingredients.
If you have the THM membership or the books, you can try making these amazing syrups by clicking the links below!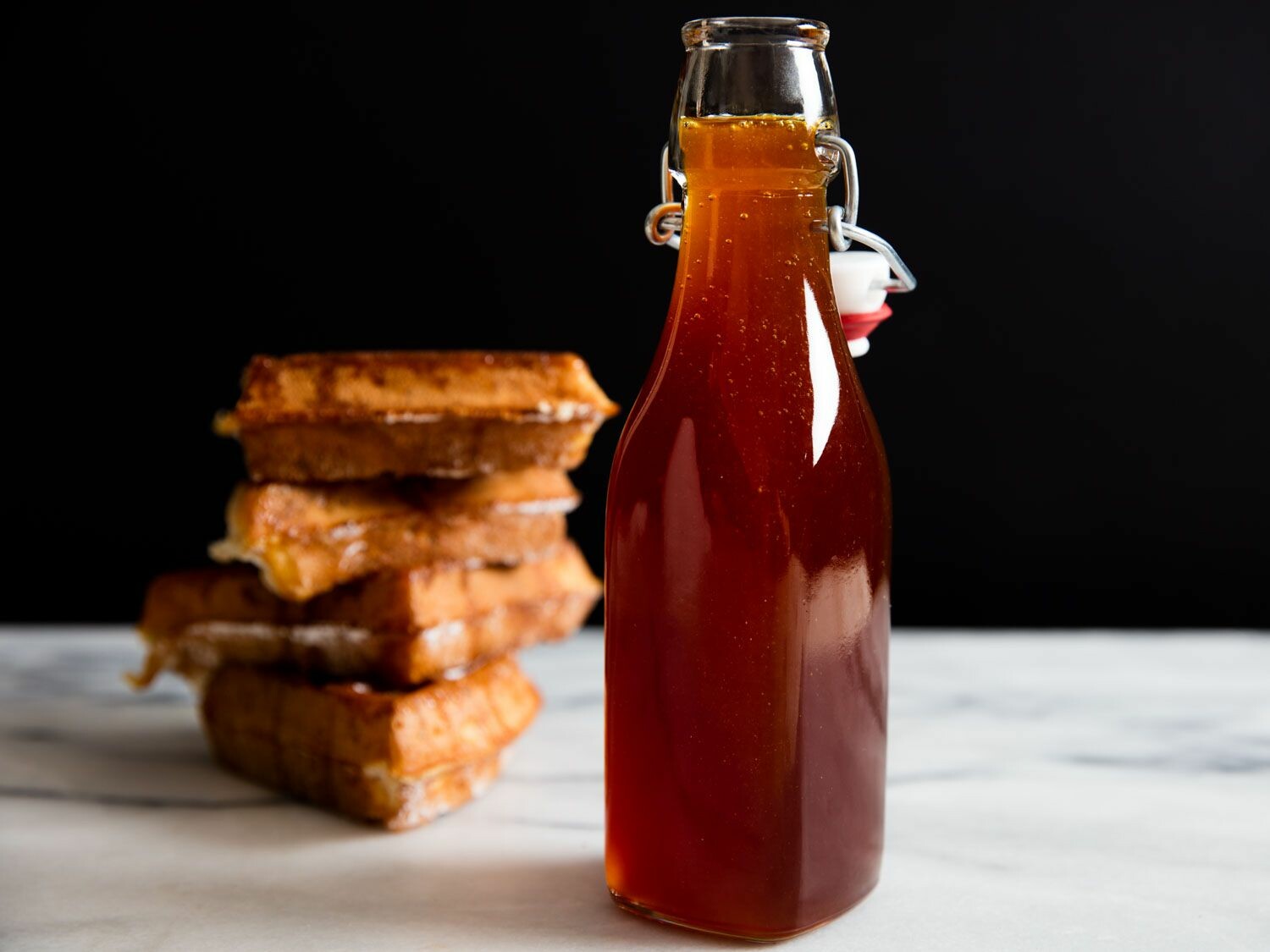 Click this link for the THM Pancake Syrup which is a Fuel Pull.
The pancake syrup recipe can also be found in the
Trim Healthy Mama Cookbook on page 480 and on page 516 of Trim Healthy Table.
And this link for the Mah-velous Maple Syrup that is also a Fuel Pull.
If you have the THM Journey App, you can always look for more information about any product or food group.
Here is what it says about Maple Syrup: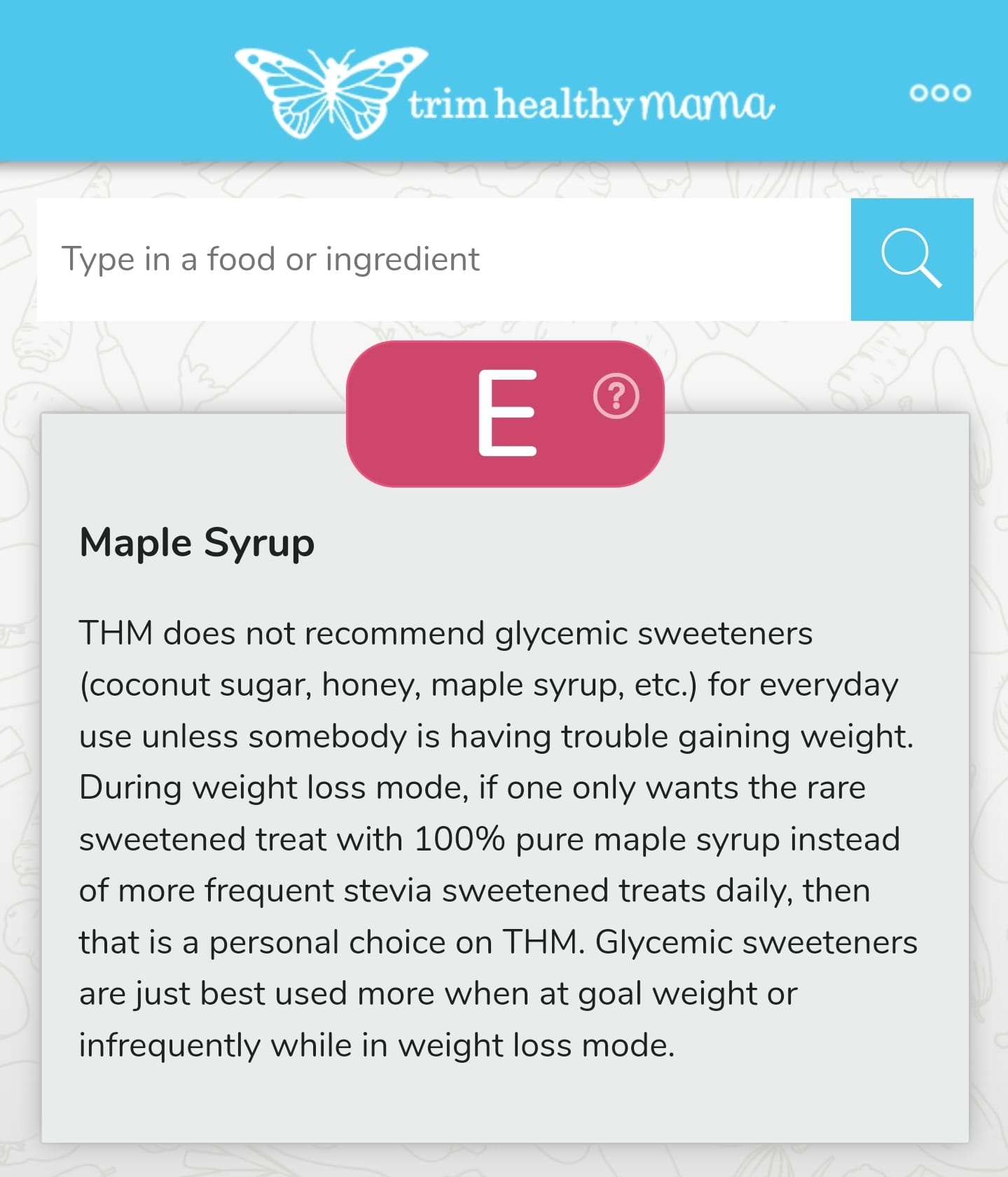 If you don't have the THM Journey App yet, take a look at my blog about that
here.
Please remember that I am always available if you have any questions or concerns.
My goal is to help you succeed on your THM journey!