Jun 16, 2023 10:30 AM Central
Charity L Ingleright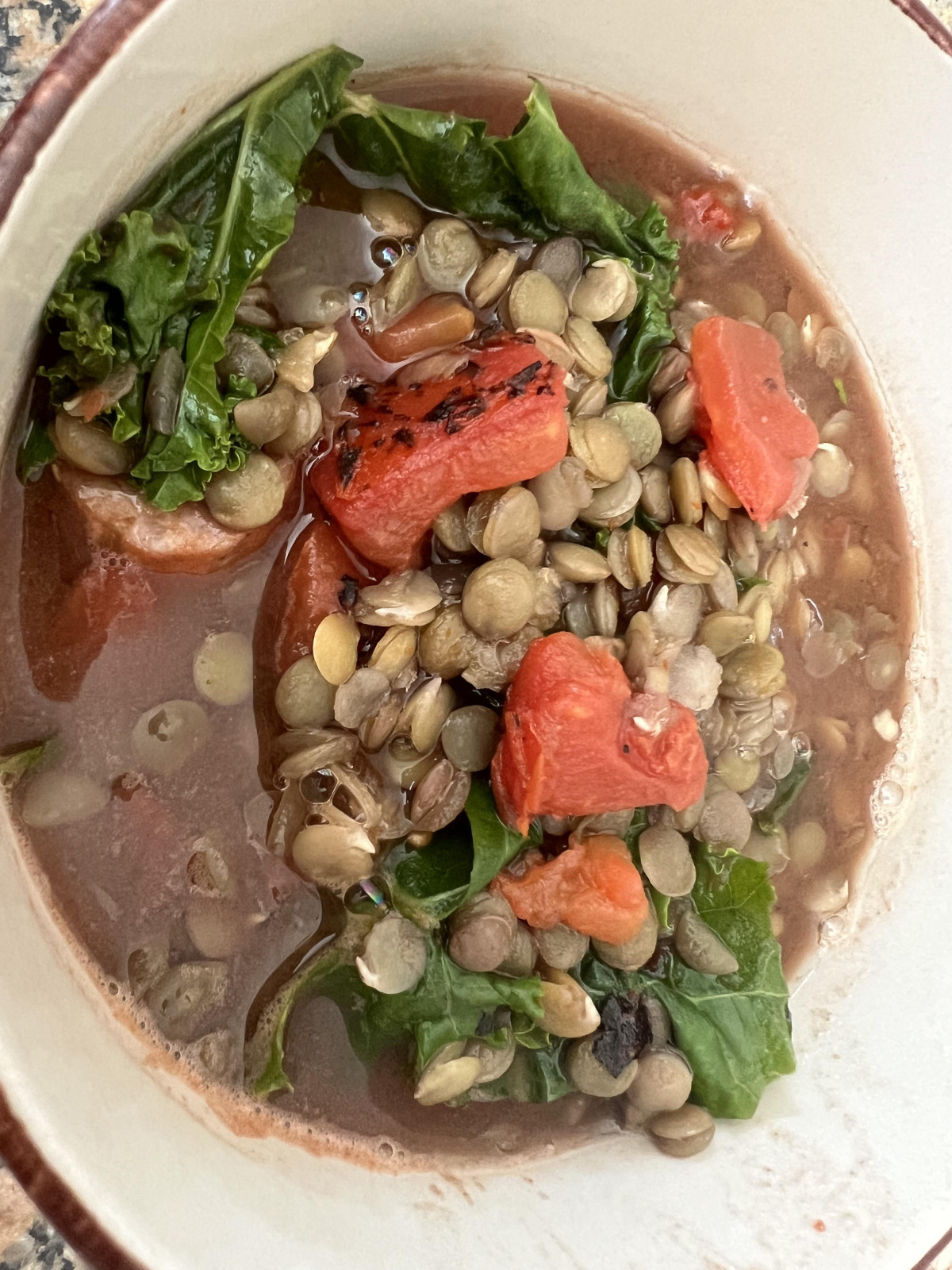 Let's talk about Gentle Lentils!
Lentils are edible seeds from the legume plant that come in a variety of colors and are packed full of nutrition and are gentle on the blood sugar. Each variety has a different cooking time due to the difference in the hard or soft shells. They are great in soups, salads or even in dishes like the meatloaf below.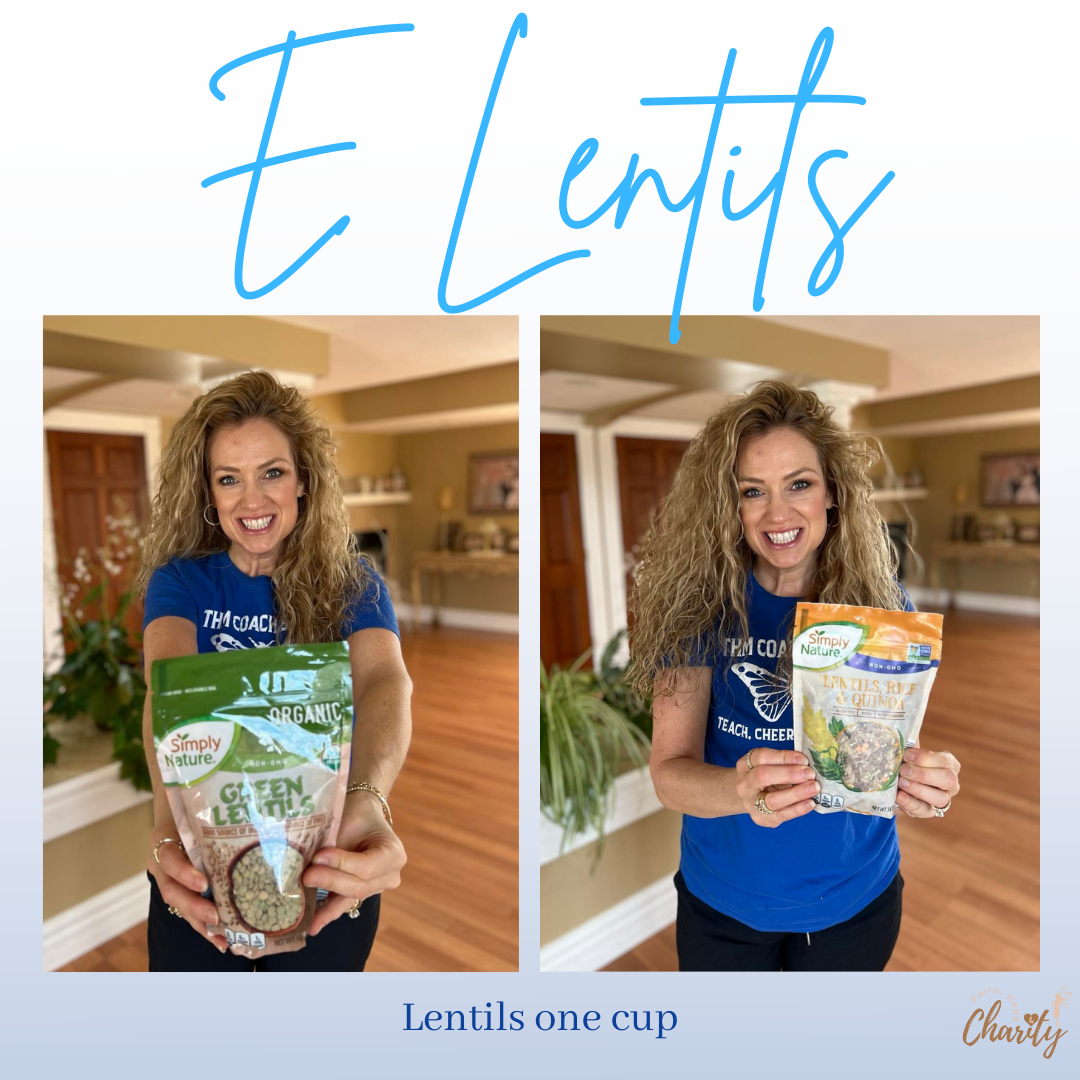 Lentils are an E fuel source on the TH plan, and you can eat up to one cup and keep your blood sugar stable. Lentils are considered a plant protein, but I also like to add another lean protein source with them like collagen.
Let's look at the amazing health benefits!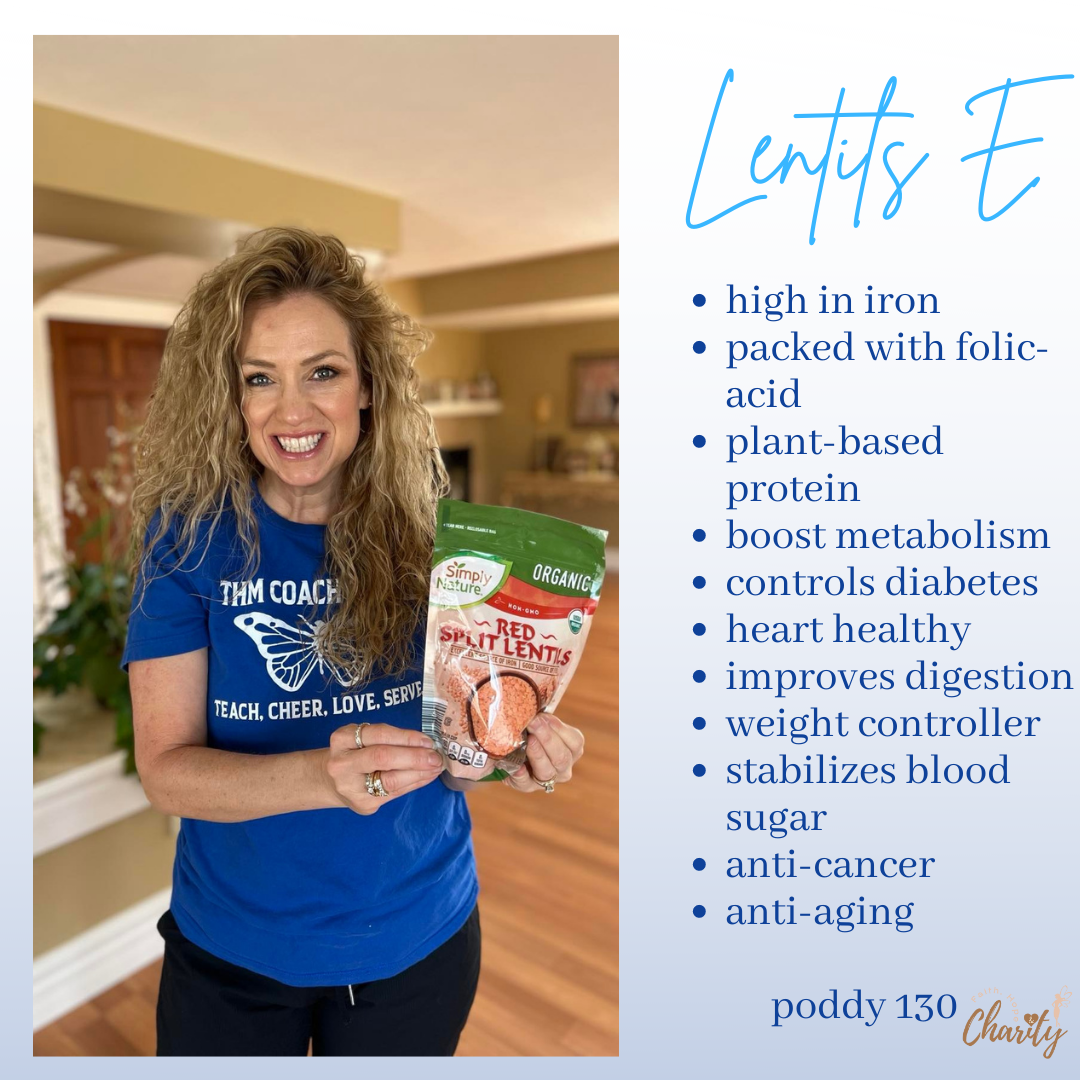 My absolute favorite recipe using lentils is Rashida's Man Worthy Lentil Loaf from Trim Healthy Future page 162 . I'm a real superfoody girl and love to pick recipes with the highest amount of superfoods and this is one of those. The ketchup Tangy Tom topping is so delicious and flavorful to me , and I enjoy the texture of the meatloaf more than regular meatloaf. I also love the idea of eating a meatless meal sometimes and this does that with the protein coming from the plant-based lentils and collagen in the recipe. There are secret high-fiber veggies, fiber and ultra-lean protein along with my favorite superfoods. My four guys do not like the idea of meatless meals at all, so I have figured out the perfect solution to this and that is I make the 9X13 dish for myself and I freeze individual portions for a quick lunch.
Rashida's Man Worthy Lentil Loaf
Trim Healthy Future page 162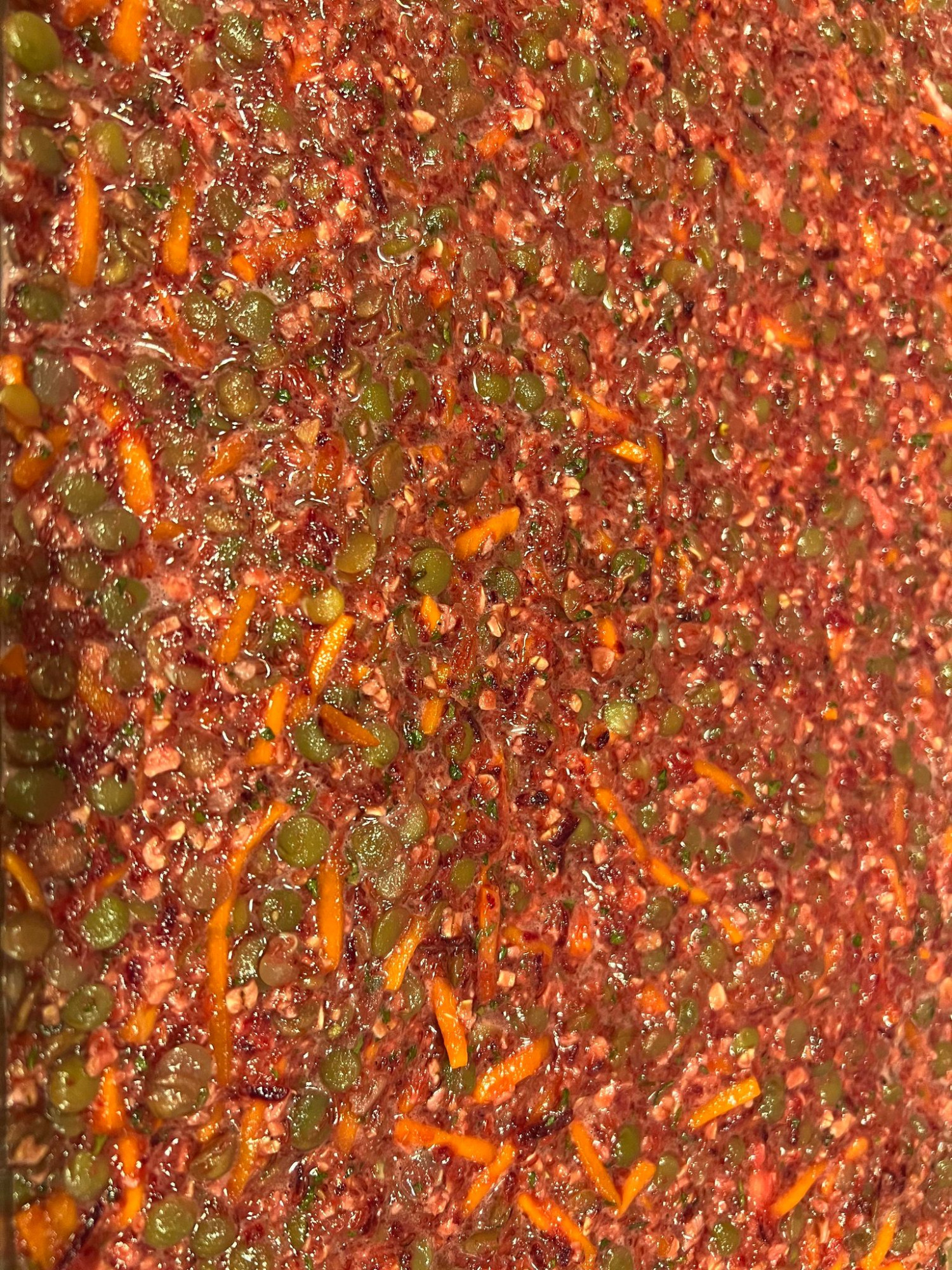 I had to use Green Lentils in this instead of brown. This is how pretty it is before the topping. Yes, the brown lentils work best, but I've done it both ways.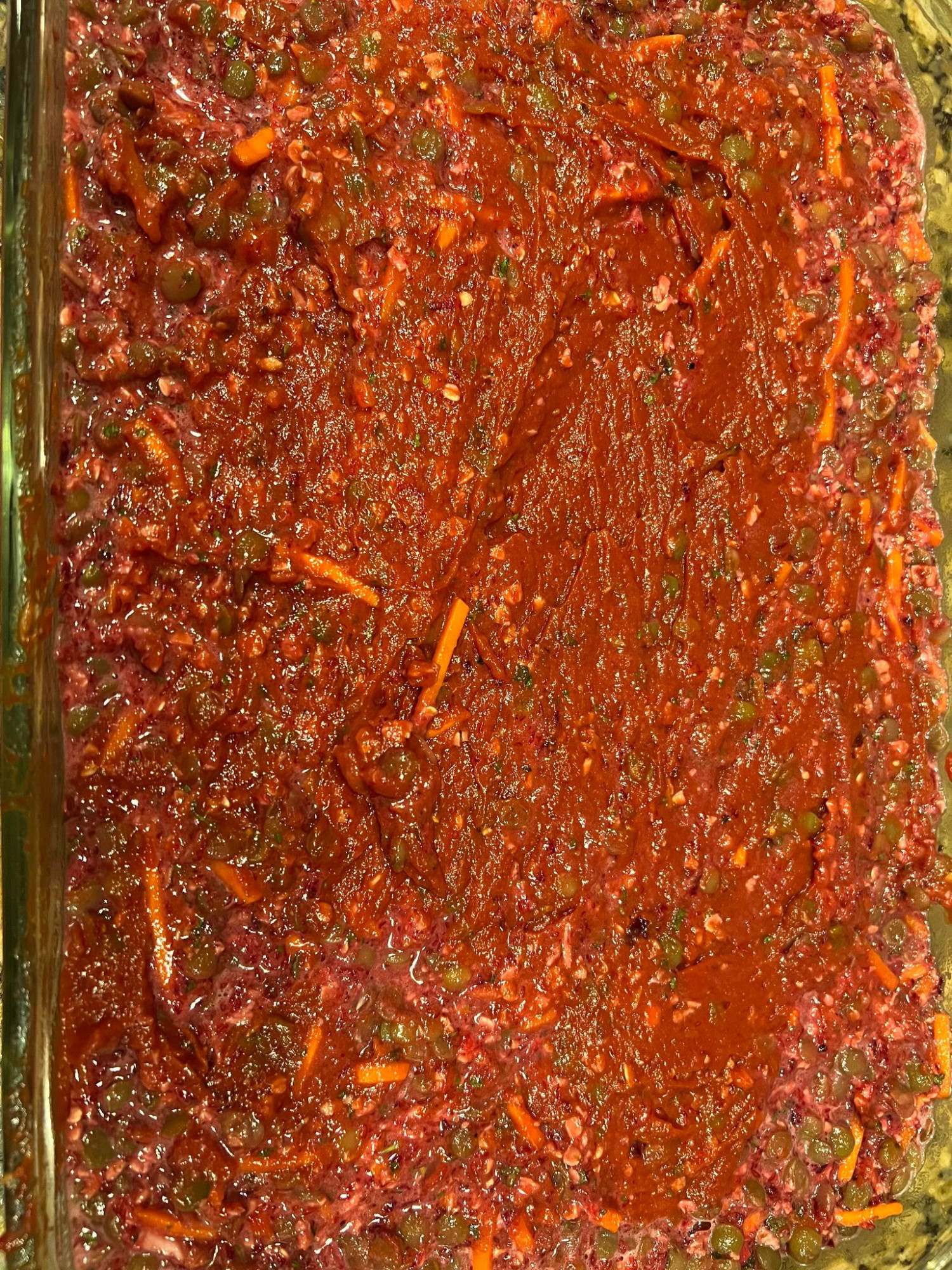 I love the tangy homemade ketchup on the top. I think doubling the topping would be best for myself because it makes the dish!
I cut into individual servings and wrap in parchment paper and freeze them for quick meals.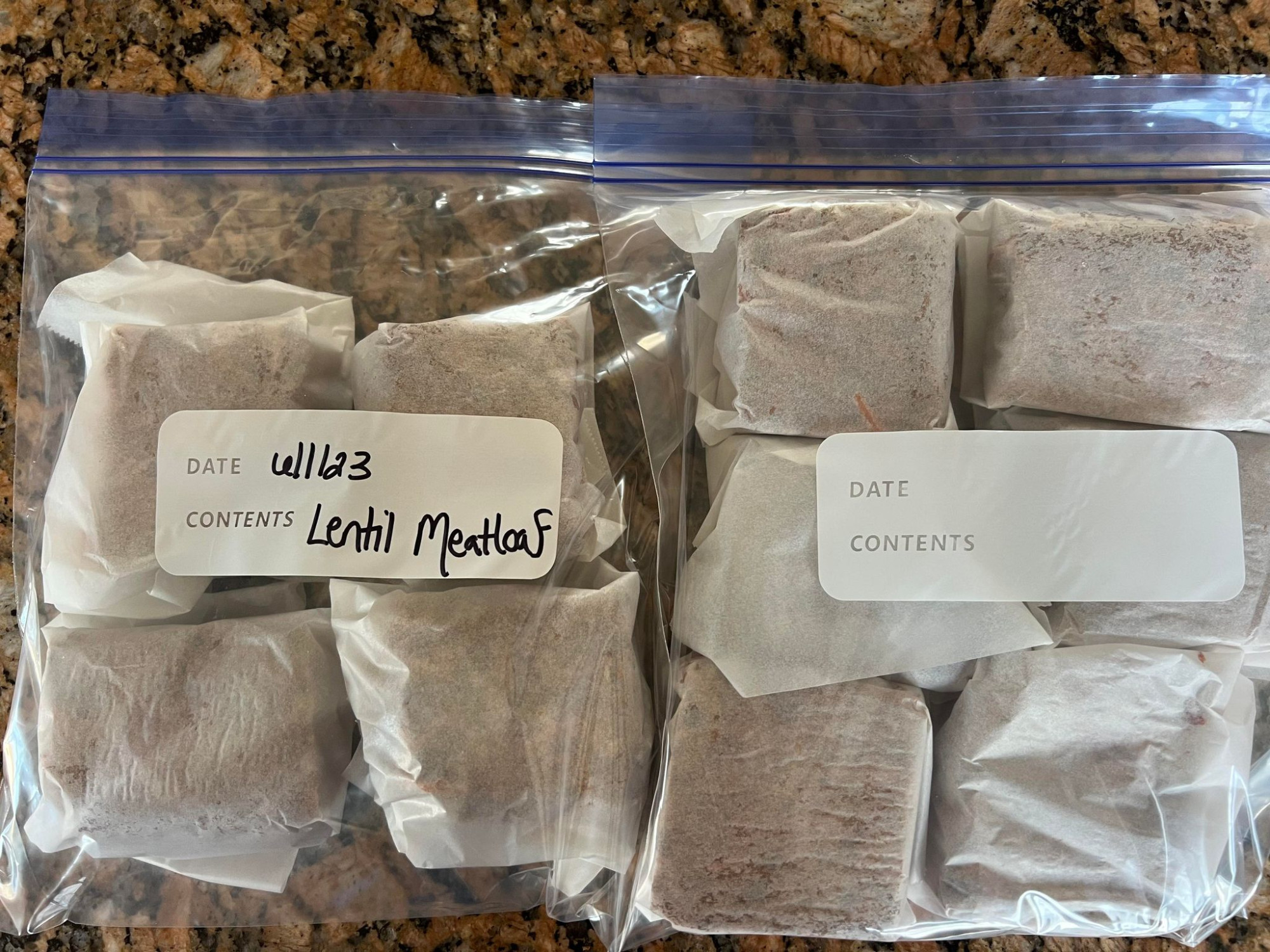 Here are some quick lunch ideas using the freezer meatloaf: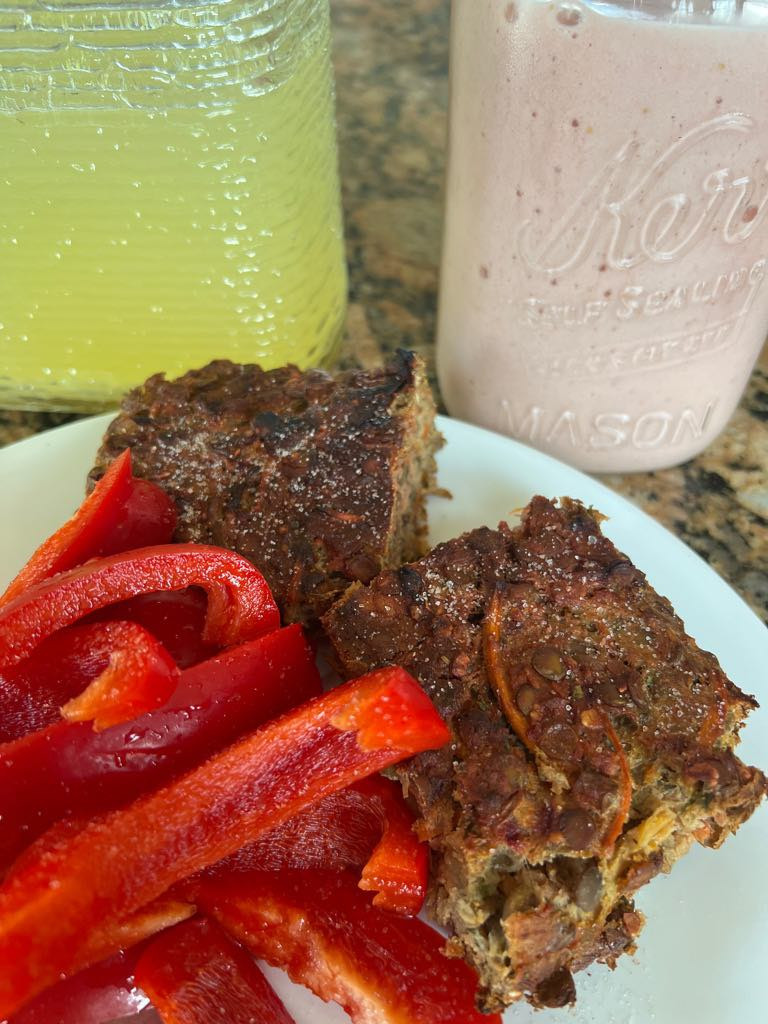 E lunch of Lentil Meatloaf, red peppers, GGMS sipper and
homemade kefir strawberry smoothie.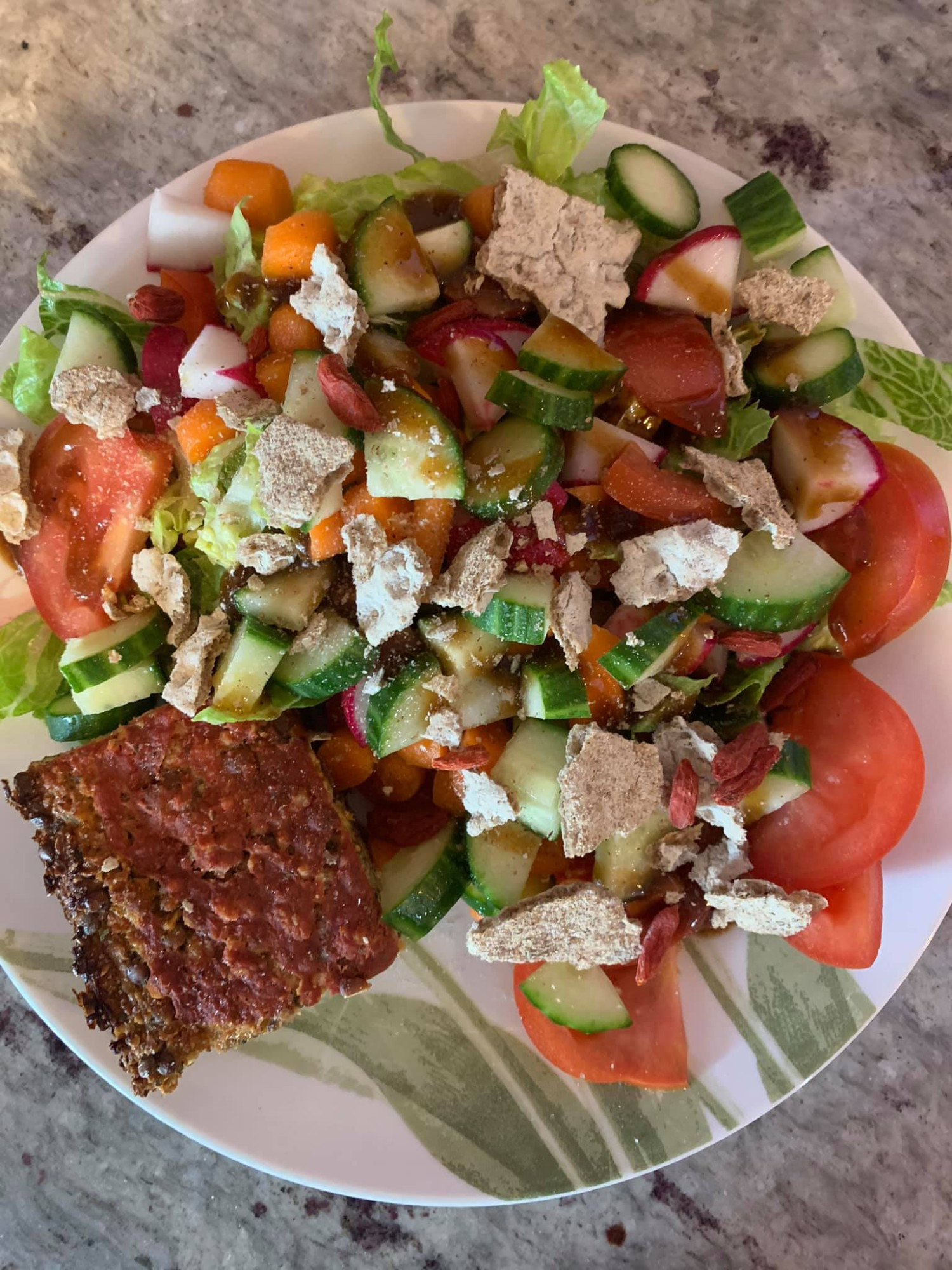 Brown Lentil Meatloaf with salad and one wasa cracker and Fuel Pull Salad Dressing.
Brown Lentil Meatloaf, watermelon and salad with a fuel pull THM ranch.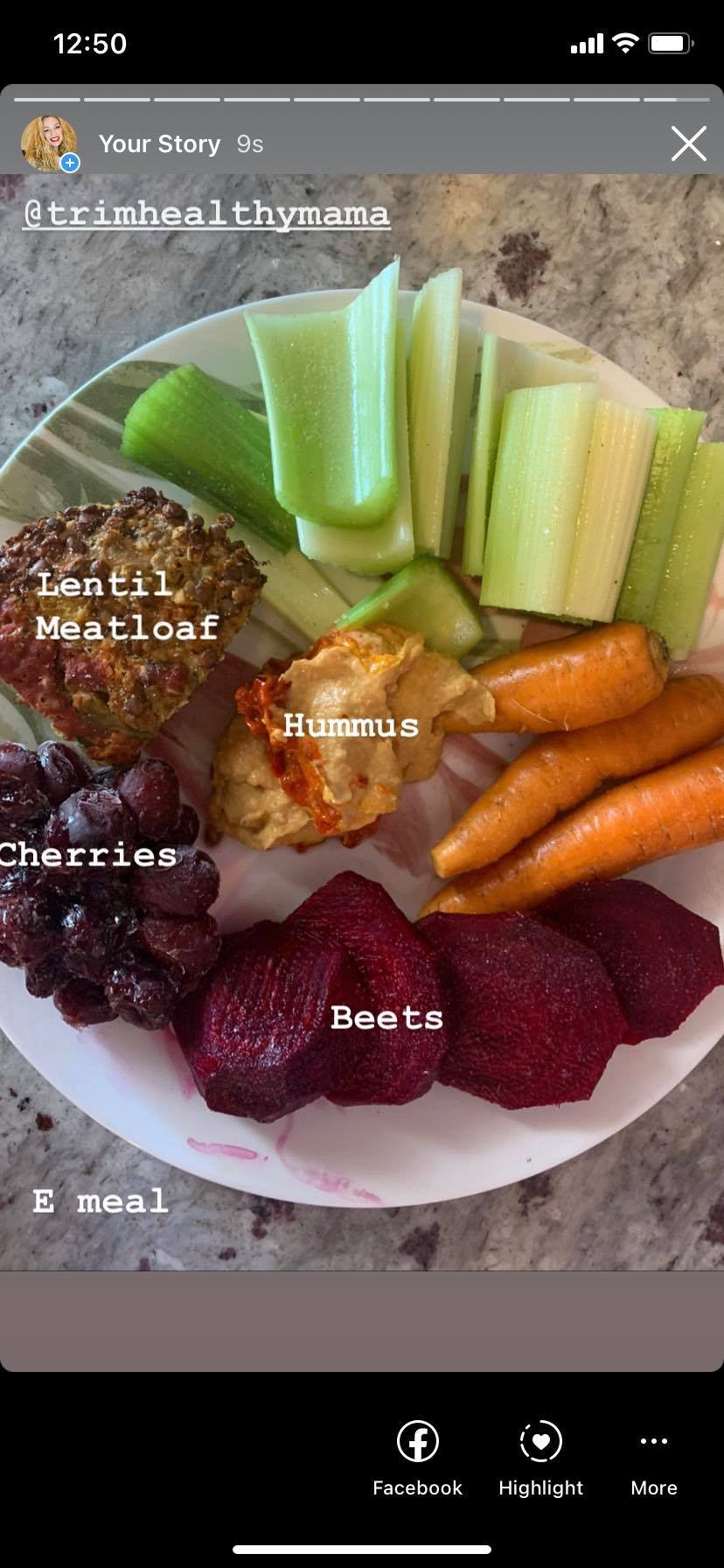 When I cook my lentils, I double the batch to save time and make a couple of lentil recipes at a time to freeze. I like to make soup with the leftover lentils.
Hearty Lentil, Chicken Sausage, and Spinach Soup
Trim Healthy Table page 85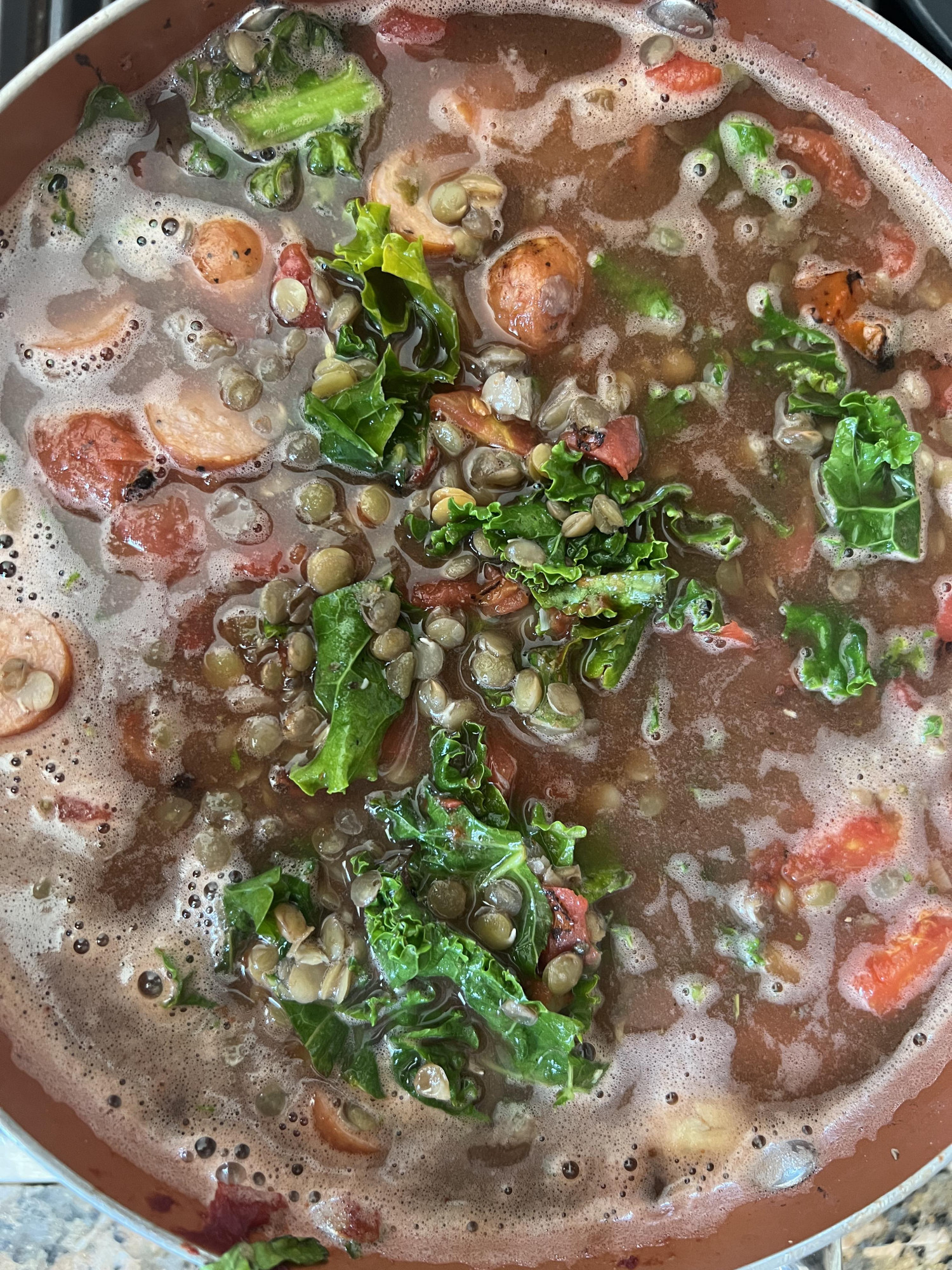 Lentils are budget-friendly, tummy-filling and soul-warming!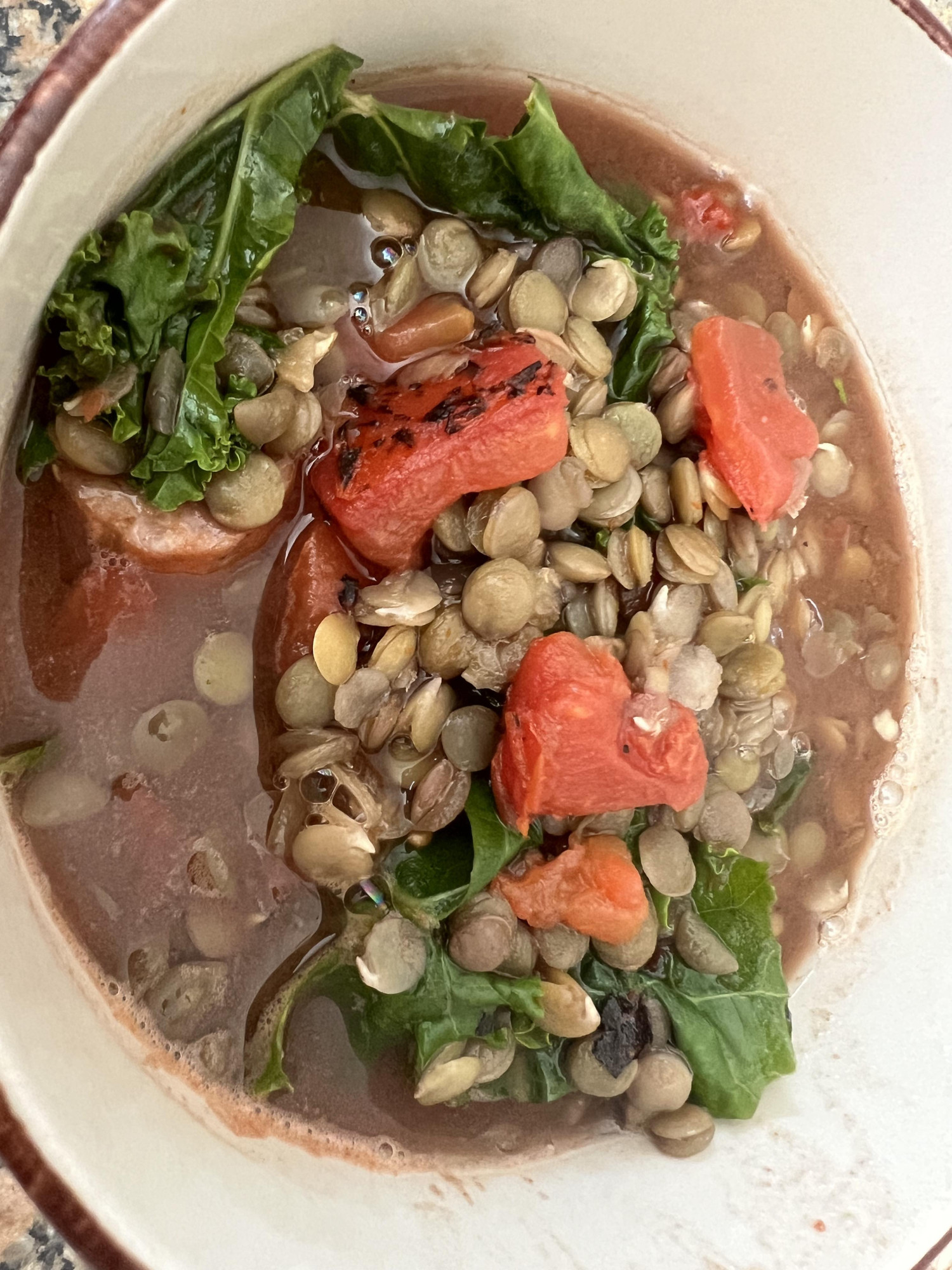 If you're interested in using red lentils and healing your body through using Moroccan spices that act like medicine to help your brain, heart, liver, kidneys, skin and protect your DNA, then I highly recommend Serene's Moroccan Trade Winds Trimmy Bisque on page 191 of Trim Healthy Table.
There you have it!
Are you ready to supplement Gentle Lentils into your diet and reap the benefits of stabilized blood sugar and healing your body one meal at a time?
If you enjoyed this blog, you can check out more health-related topics, just like this, in my blog section on my website! Also, I am always here to help you learn more about healing your body through foods. You can find out more here:
Blessings,