Jul 15, 2023 07:46 AM Central
Charity L Ingleright

Let me introduce you to my favorite healing lotion!
Forty Cure Creme is named appropriately because it is your therapeutic answer to 40 skin ailments! Are you suffering from anything on this list?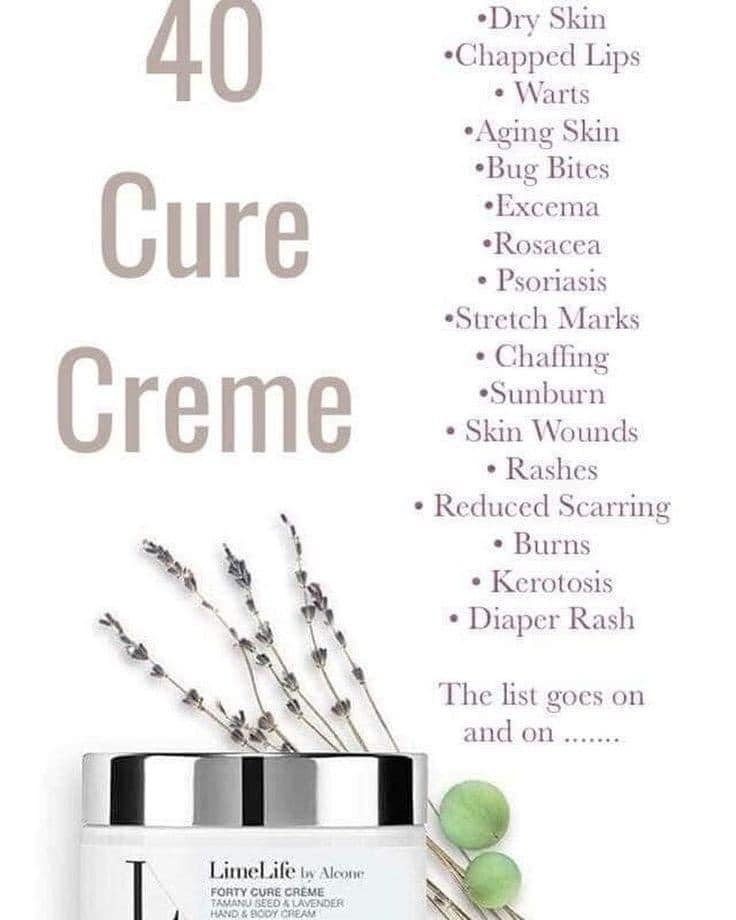 This moisture-rich hand, face and body cream contains a blend of Citrus and Lavender Essential Oils and a valuable ingredient, Tamanu Seed Oil, obtained from "The Forty Cure" tree in Tahiti. This oil is used to treat wounds, rashes, burns, eczema, rosacea, dry skin, and many other skin ailments, and is the main ingredient in this therapeutic body cream.
Its helped with my aging hands!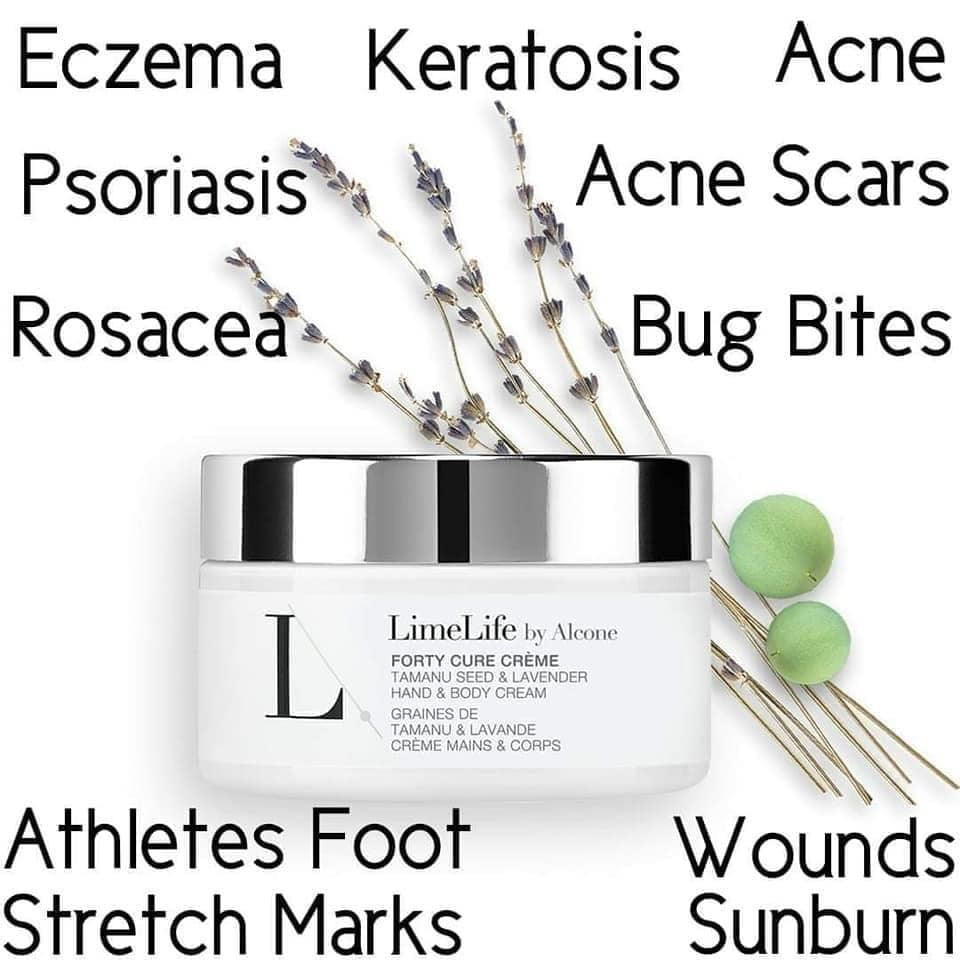 Let's show you some healing on different skin issues.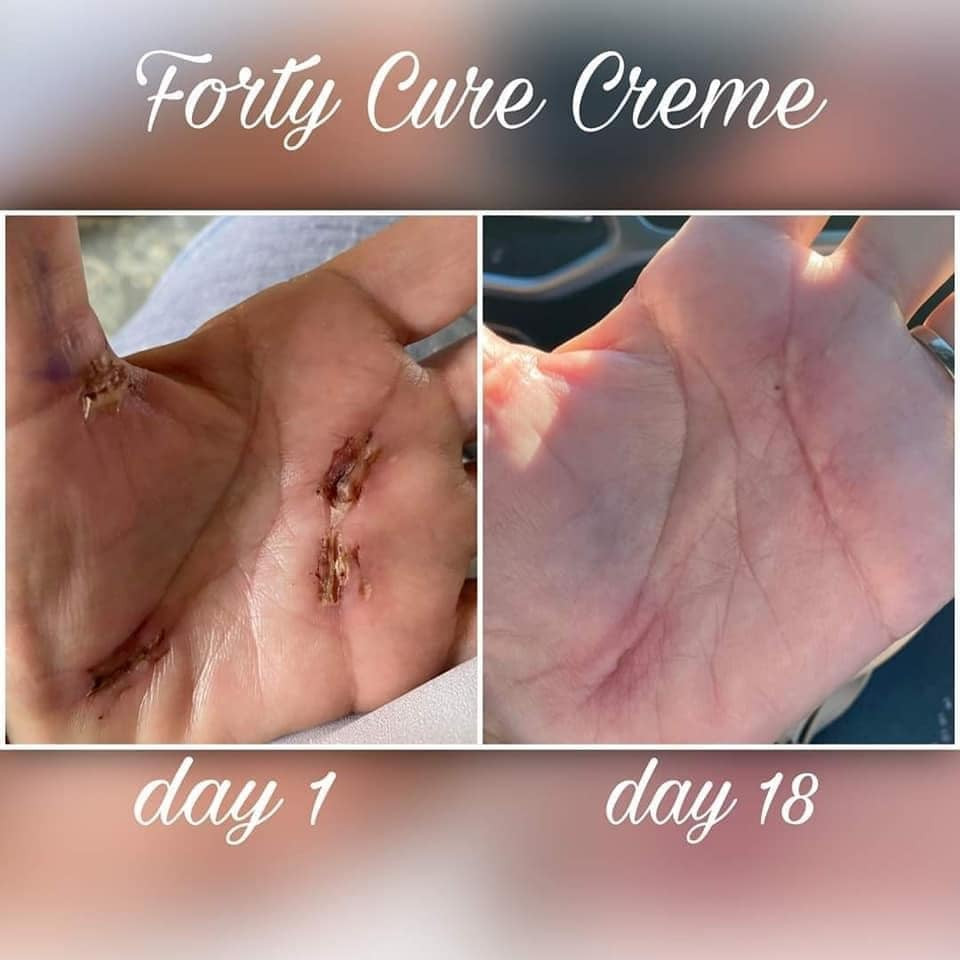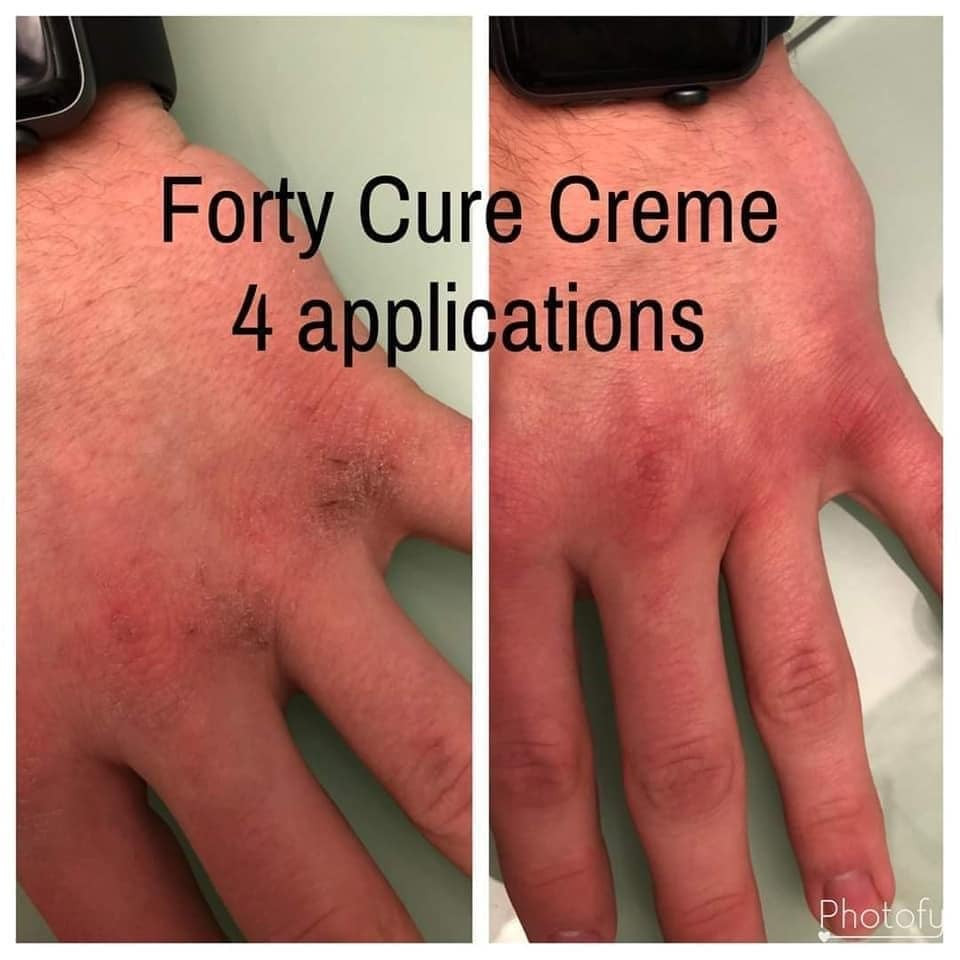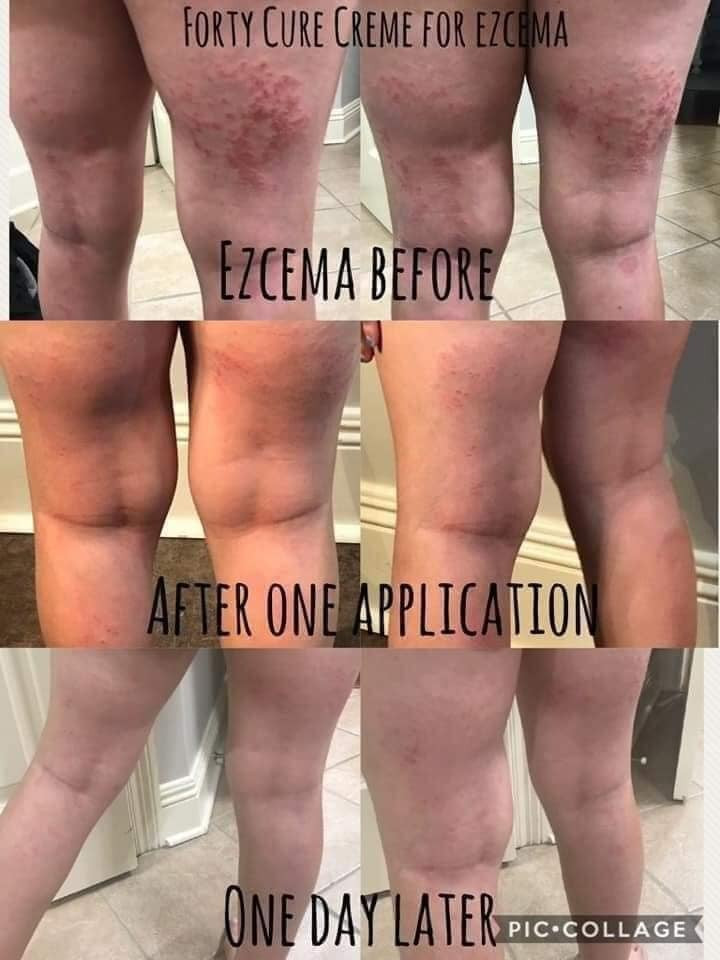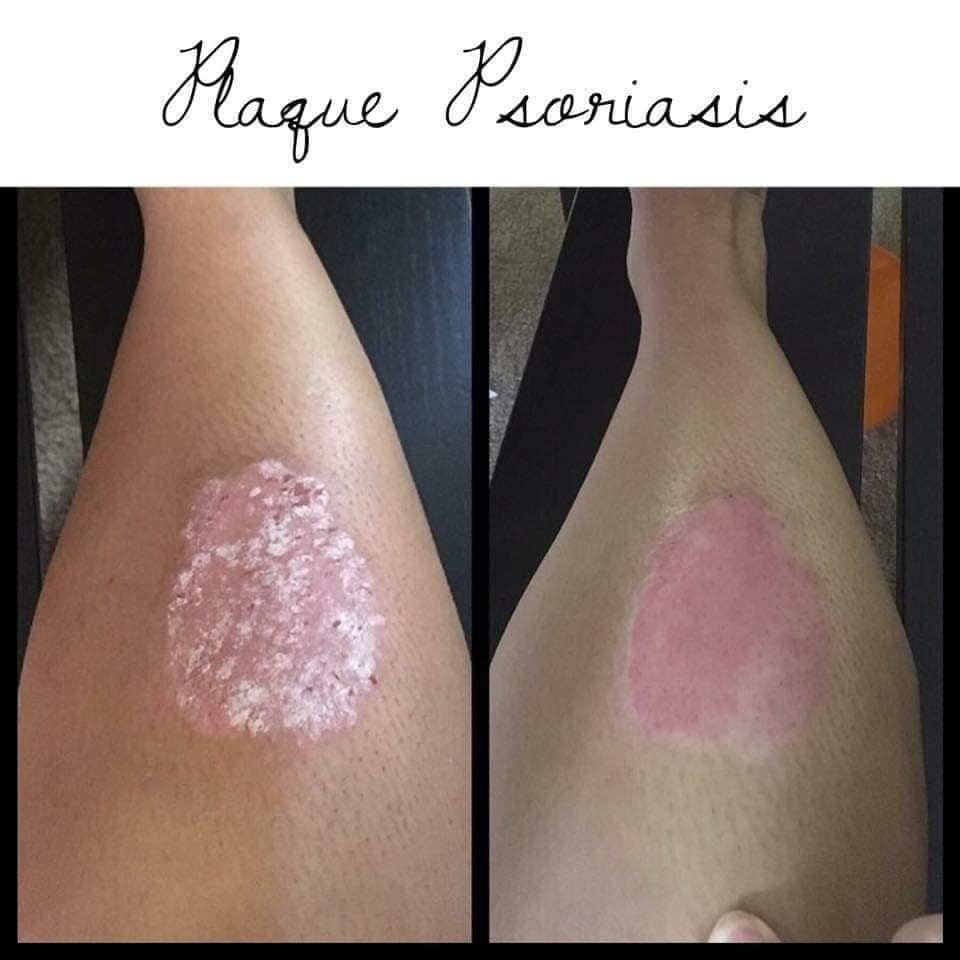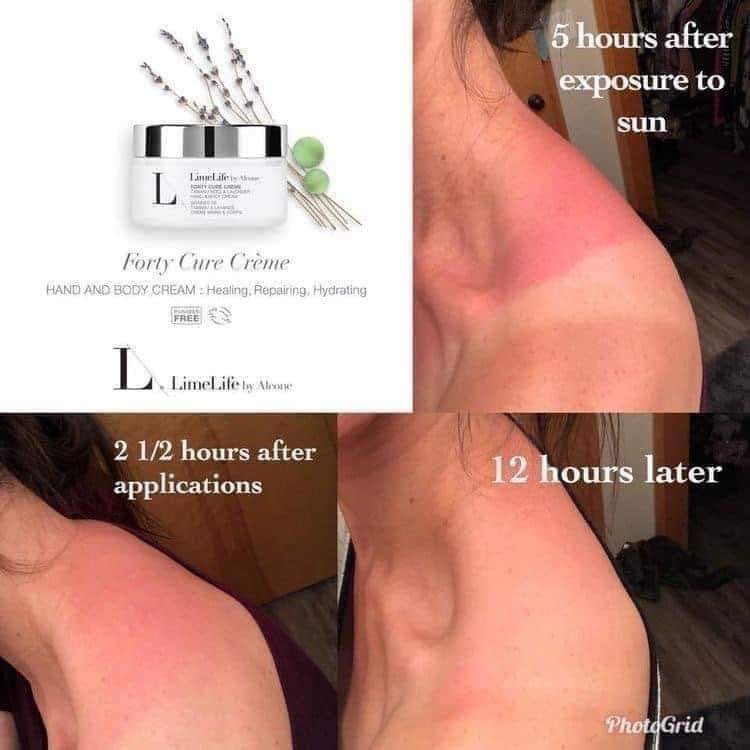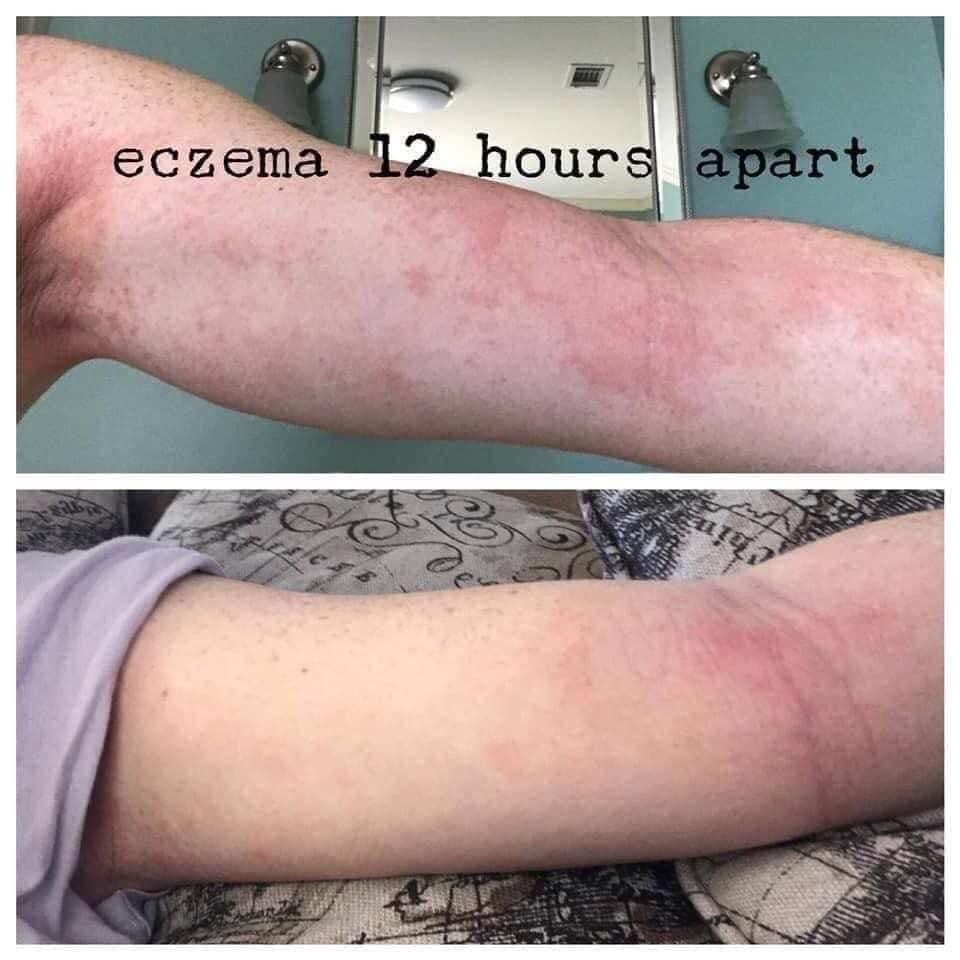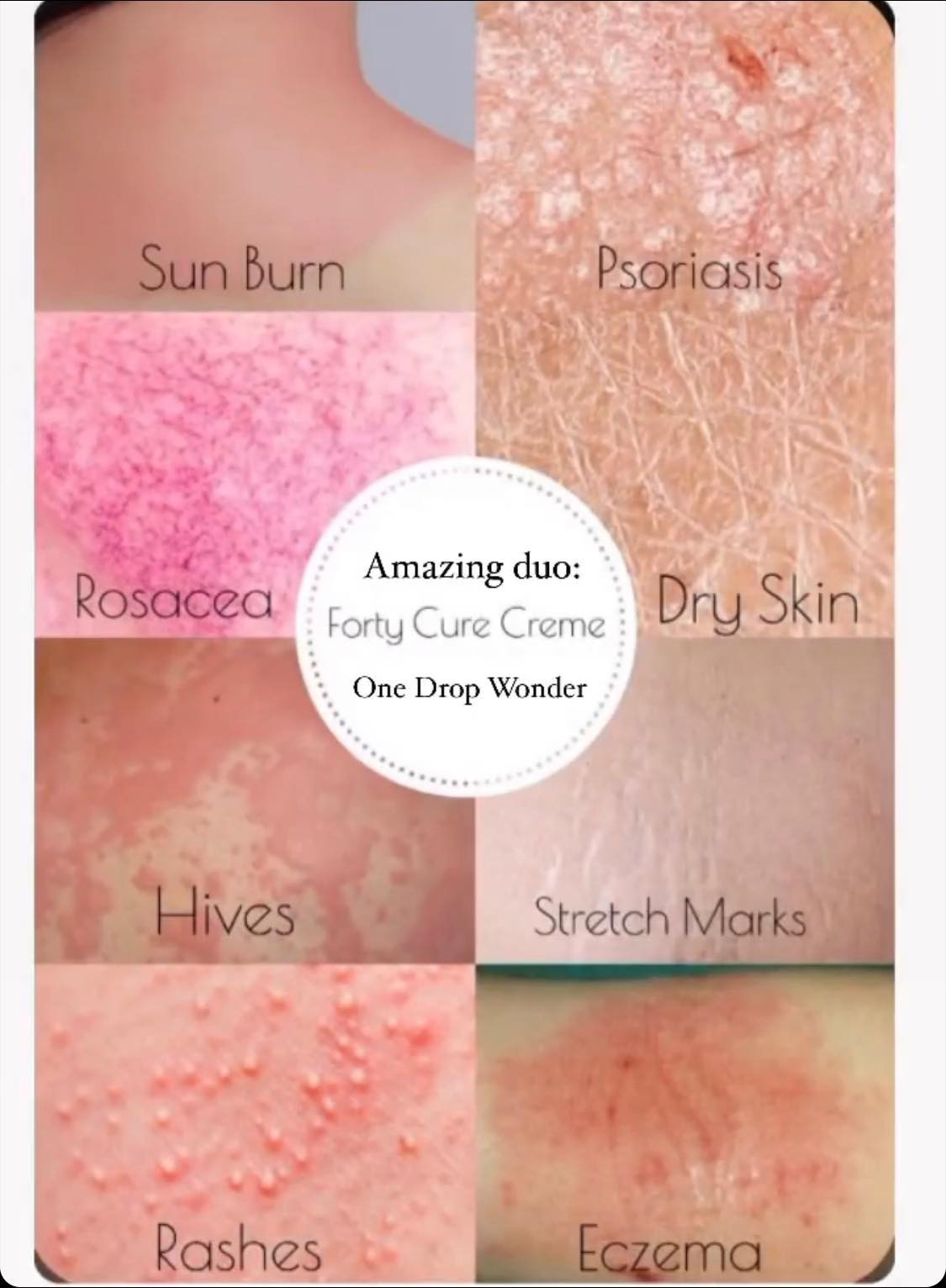 What is in this miracle-working lotion?
Pressed from the sun-dried seeds of a giant tree that grows near coral sands of tropical seashores, the oil obtained is known as foraha in Madagascar, tamanu in Tahiti, and botanically as Calophyllum inophyllum. It is a valuable oil, traditionally used to treat wounds, rashes, burns, and many other ailments. Dubbed, "The Forty-Cure Tree" in Tahiti, it is also highly reputed for its analgesic properties and its use as a treatment for leprosy. Combined with high-oleic organic safflower, anti-oxidant rich orange wax, lavender hydrosol, healing herbal extracts of comfrey and plantain, and a high percentage of organic shea butter, the creme provides intensely moisturizing and hydrating benefits. The therapeutic-quality essential oils in the calming and uplifting aroma blend include fortifying certified organic CO2 extract of rosemary and refreshing, cold-pressed Valencia sweet orange oil from California. Organic lavender from Bulgaria and Egyptian rose geranium lend cellular repair properties.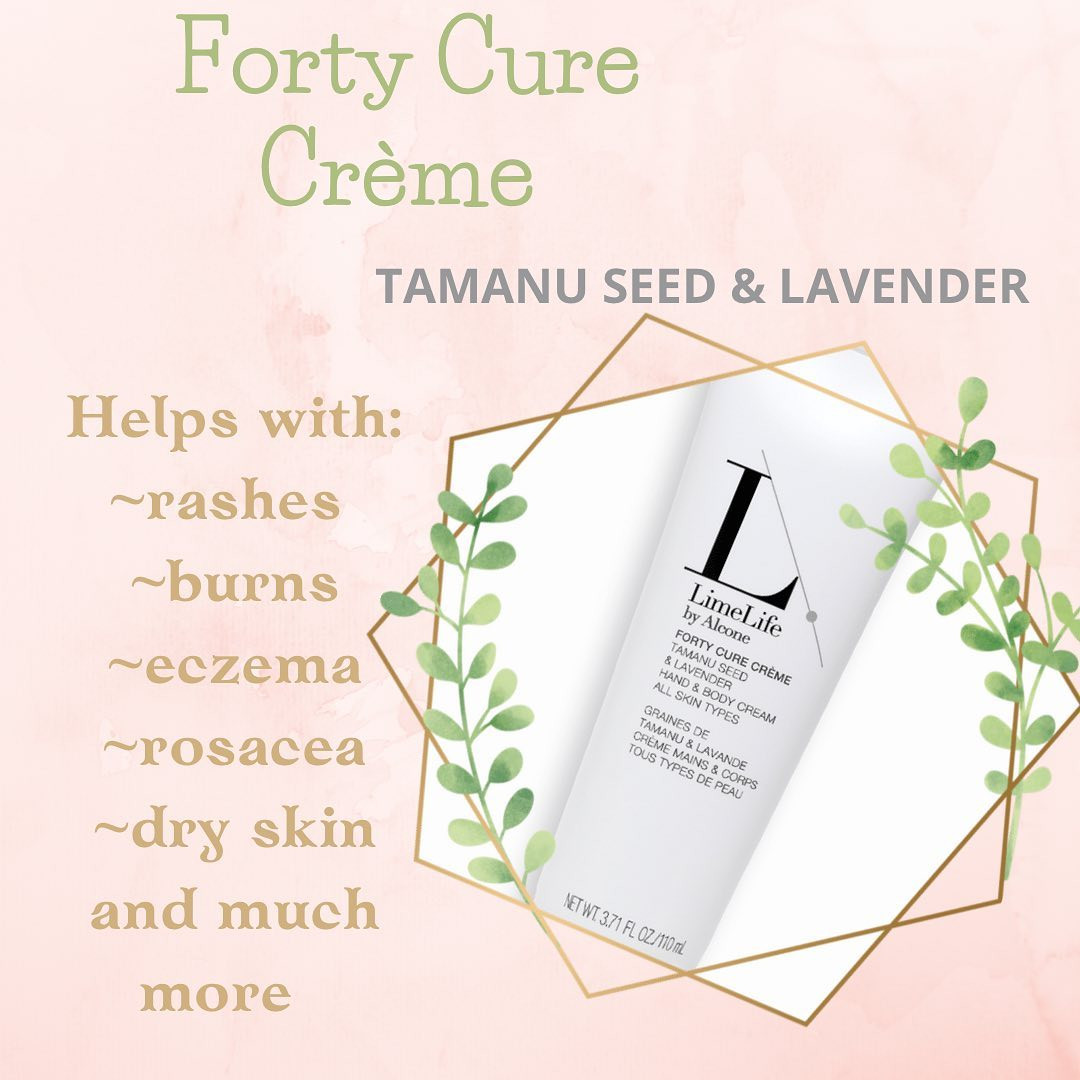 This "cure all" cream is free of any harsh chemicals, dyes, parabens, phthalates and perfumes, plus it's worry free!

It goes on smooth, not oily like some lotions and creams.
Here is a testimony from a good friend:
I have to give a shout out for a product. No, I don't sell it; however I am amazed how it worked.
Friday evening I grabbed a cover that I wasn't expecting to be
hot, but oh man was it. I knew instantly I was blistering, I ran and grabbed a L- LimeLife product called Forty Cure Creme. I slathered it on the blisters and it took most of the burning out. After dinner, I put second coat on, woke up on Saturday, no burning and blisters were almost gone, Sunday completely gone. Monday
no sign of anything except normal looking skin.
I will always keep this on hand, also so good for so many things.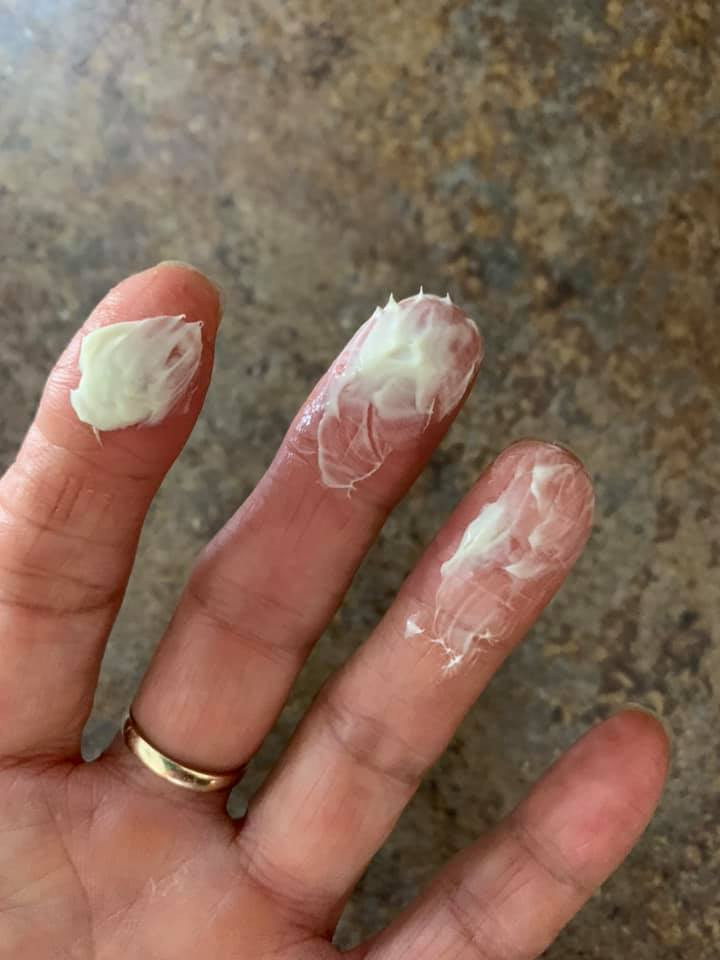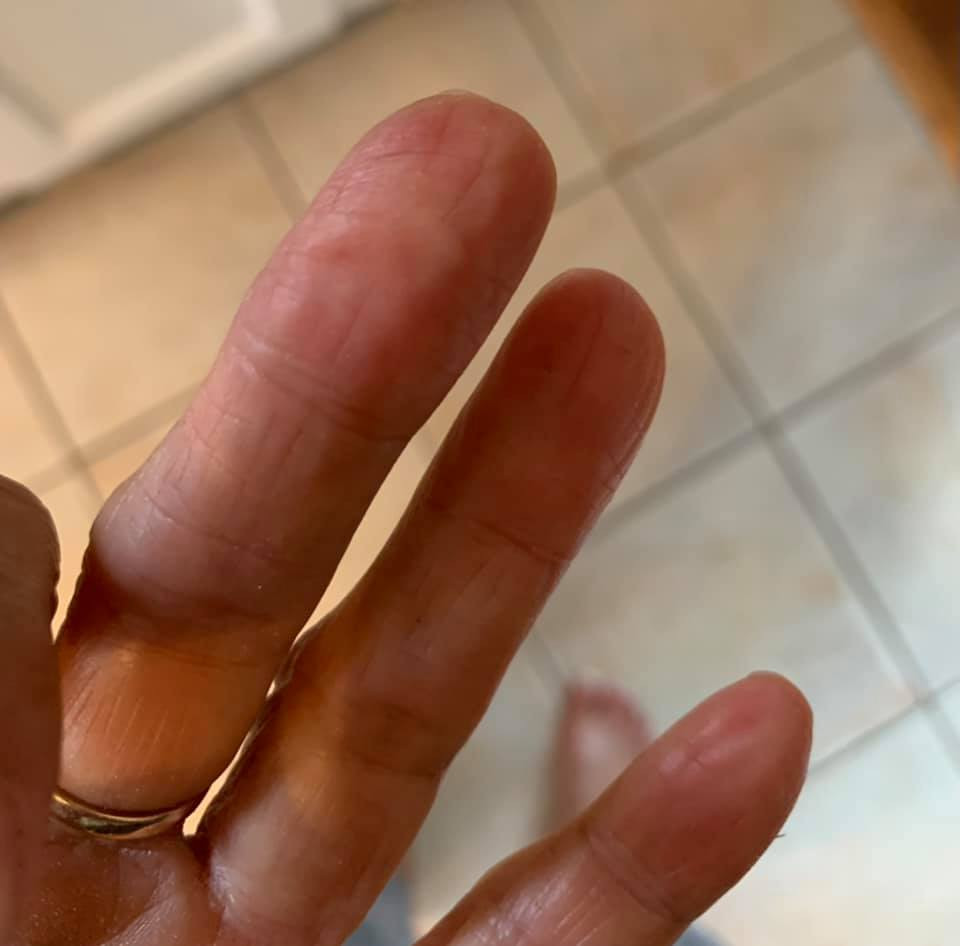 How do I use this?
Massage Forty Cure Crème into clean skin one to two times daily and on ultra-dry areas as often as needed. To make it work even better, I suggest exfoliating skin first.
IT'S AMAZING AND A MUST HAVE IN EVERY HOME.
If you would like to learn more about taking care of your skin, you can follow my Facebook Beauty page here:
I have created a Fountain of Youth Skin Care Course that addresses 40 different topics on taking care of your skin. It will be available July 27, 2023!