Aug 2, 2023 09:11 AM Central
Charity L Ingleright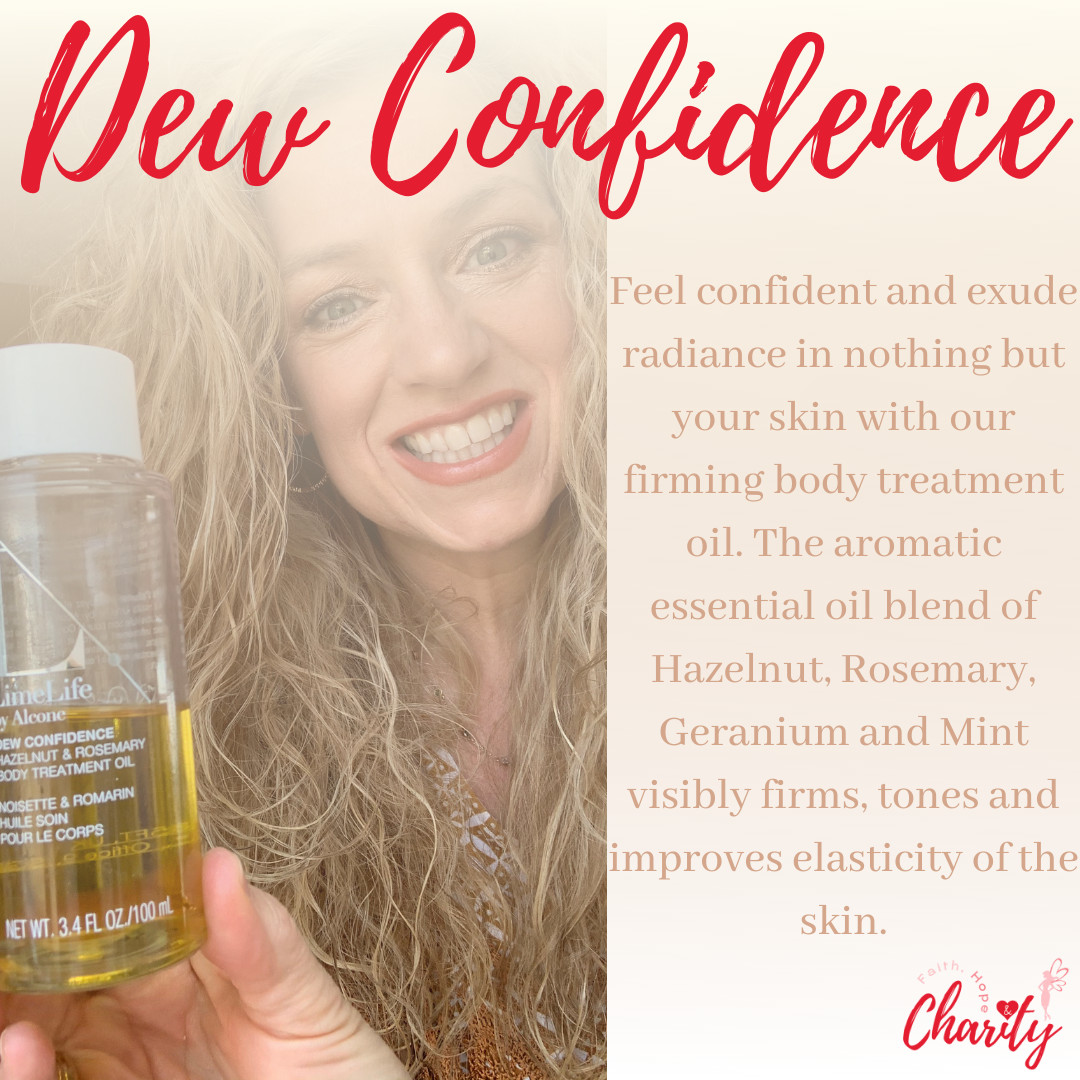 I want to introduce you to my favorite body oil that is an incredible multi-tasker,
with star ingredients, and is an amazing addition to your skin care routine!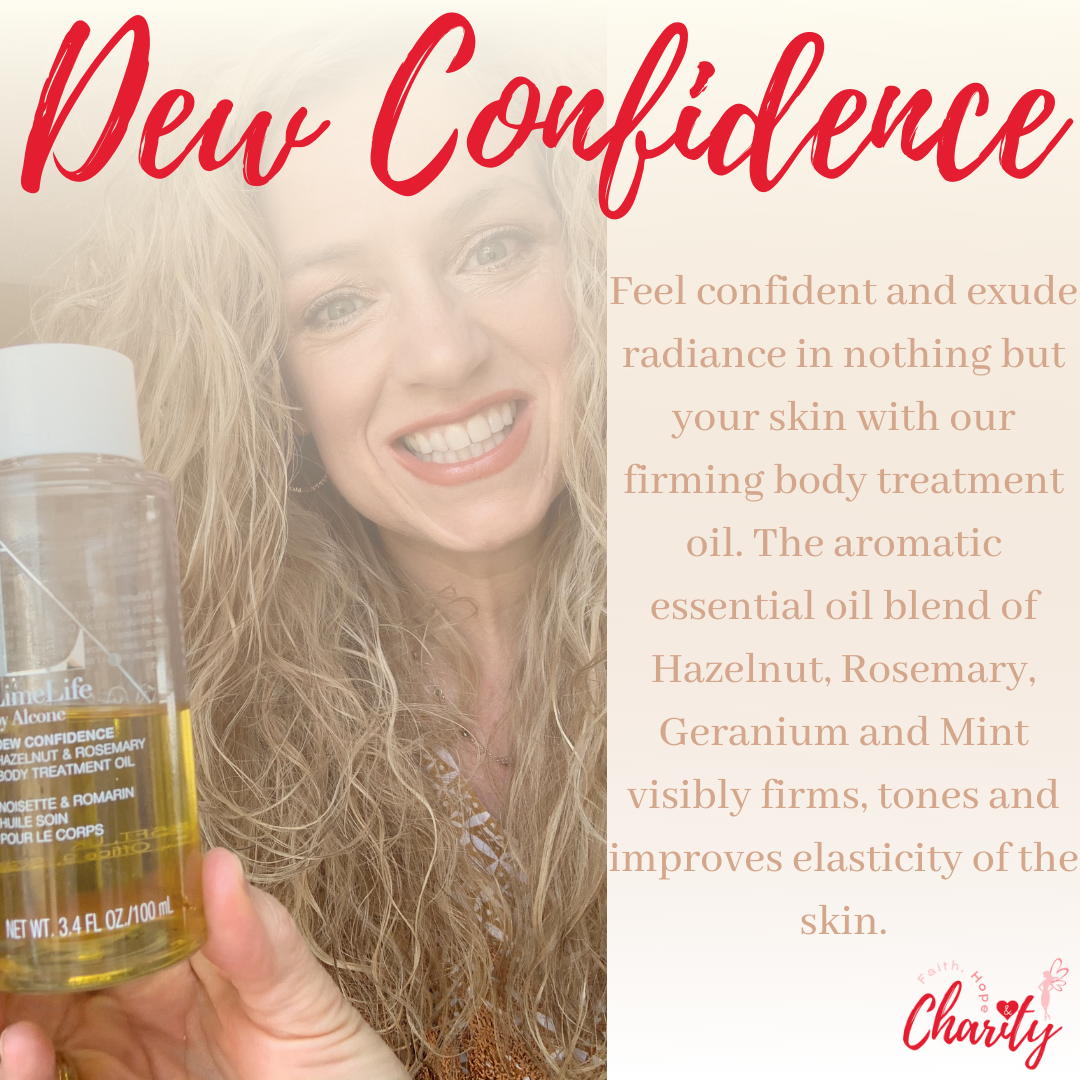 This body treatment oil, Dew Confidence, was specially developed to firm and smooth while providing all-day moisture.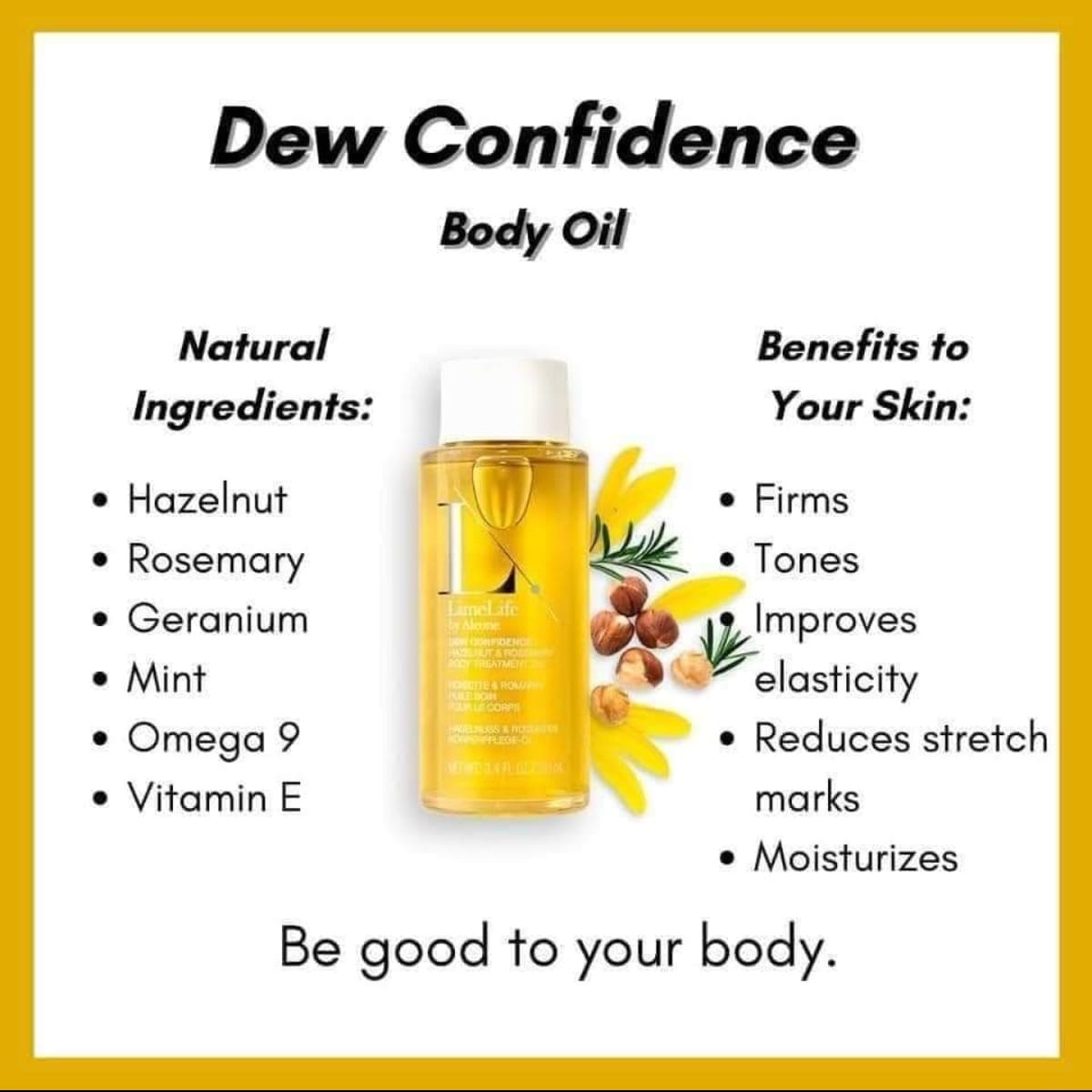 It's great for so many things like --

Reduces lines and wrinkles
Cellulite

Spider veins

Stretch Marks
Tones and tightens

Heals Wounds
Eczema
Hydration
Cellulite

Varicose Veins
Stretch Marks

Collagen Repair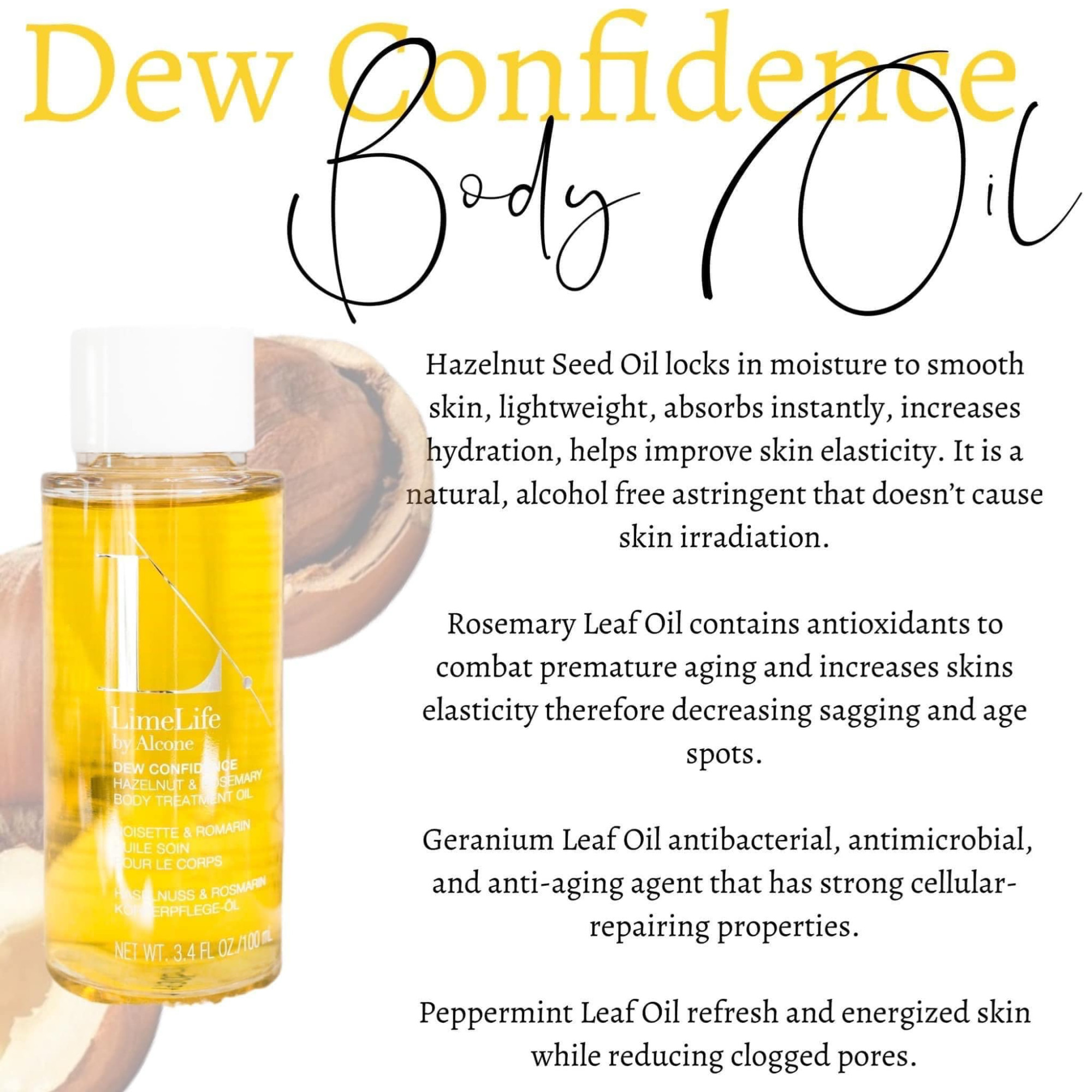 I love the star ingredients because they are Anti-Inflammatory, Antiseptic and are Antioxidants!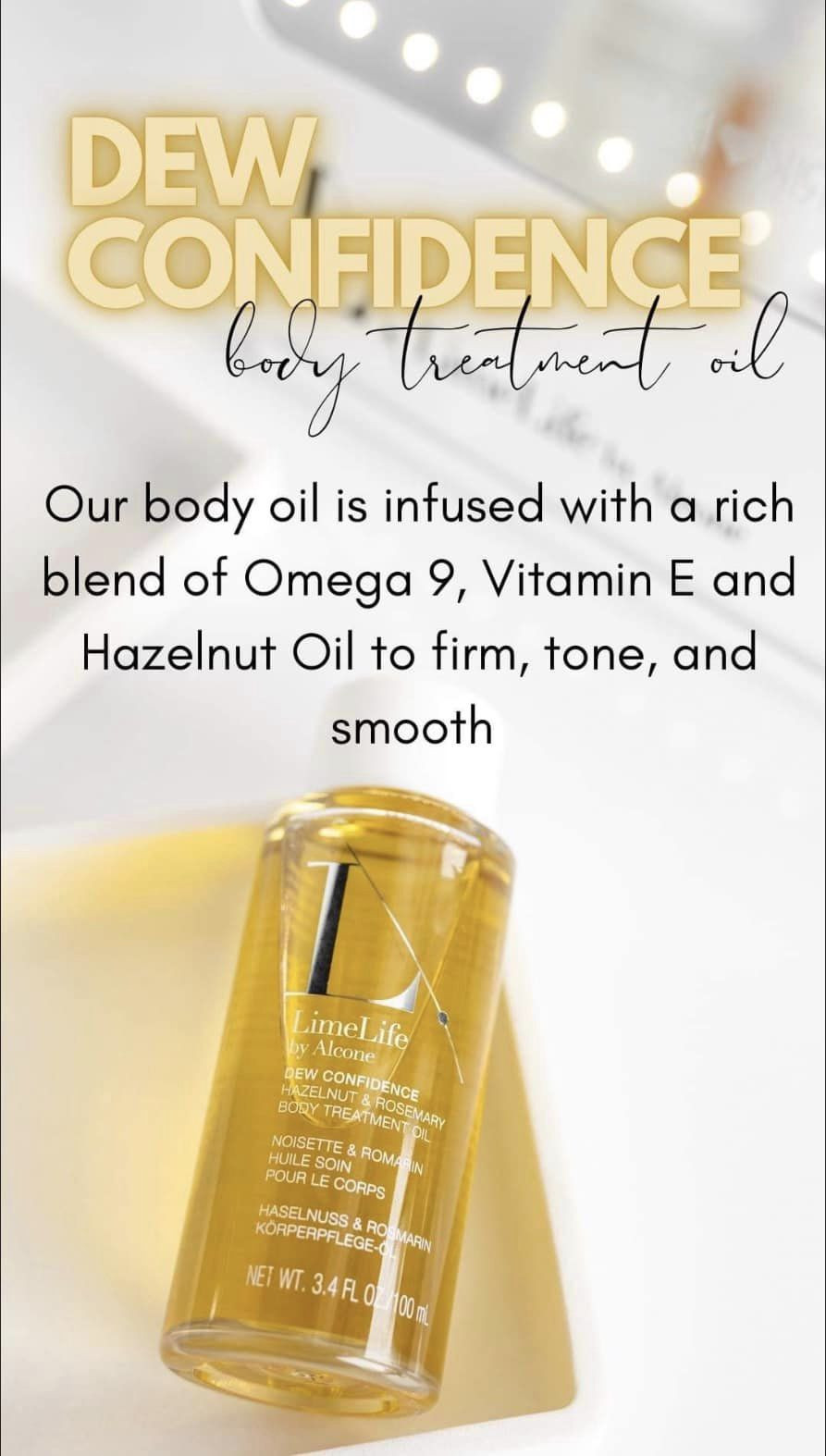 My favorite place to put it is on my neck and upper chest.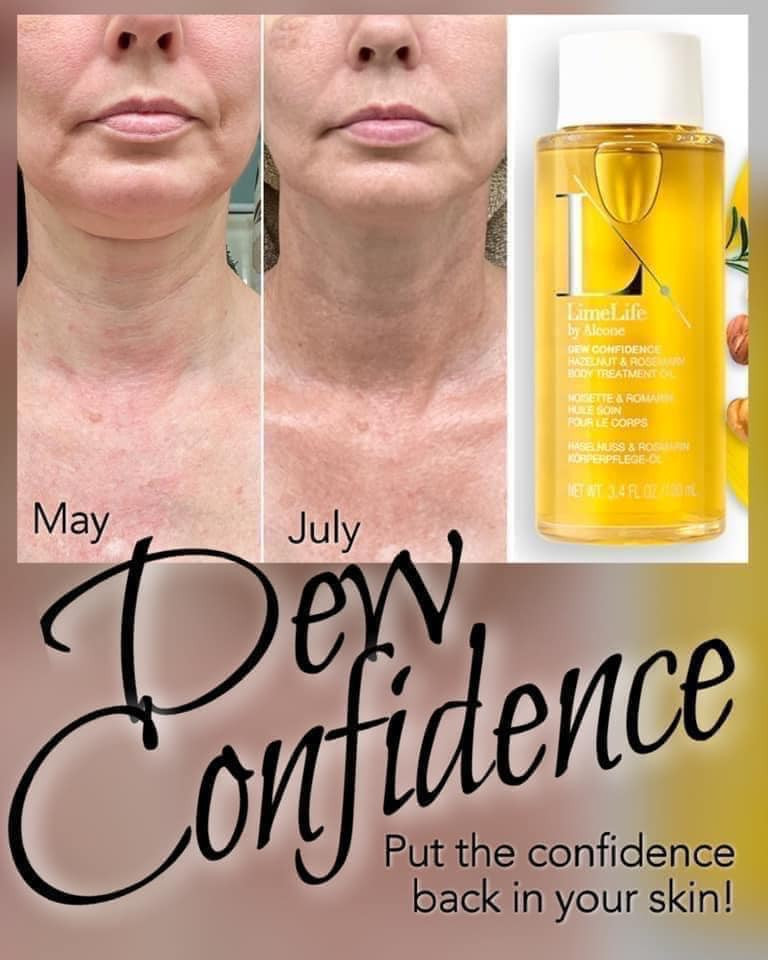 Dew Confidence firming body treatment oil contains an aromatic essential oil blend of Hazelnut, Rosemary, Geranium and Mint to visibly firm, tone and improve elasticity of the skin. Hazelnut oil, rich in Omega 9 and Vitamin E, locks in moisture to smooth skin while the lightweight formula absorbs instantly.
If you are interested in learning more about this, you can take my skin care quiz below, so we can find the perfect formula to address your needs.
If you would like to learn more about taking care of your skin, you can follow my Facebook Beauty page here:
I have created a Fountain of Youth Skin Care Course that addresses 40 different topics on taking care of your skin. You can find it here: