02/05/2023 12:00 AM Central
Charity L Ingleright
My favorite place to eat and buy all my THM supplies is the Trim Healthy Mama Cafe & Store in Tennessee. You can find the address here:
The cafe is a true gem because of the atmosphere and it's guilt-free because it serves drinks and food that are sugar-free, low-glycemic, gluten-free, keto-friendly, diabetic-friendly, and dairy-free and is truly focused on a HEALTHY and HEALING experience.
You may even have the pleasure of running into the Trim Healthy Mama authors and/or their families and getting a picture! This was a big dream come true for me!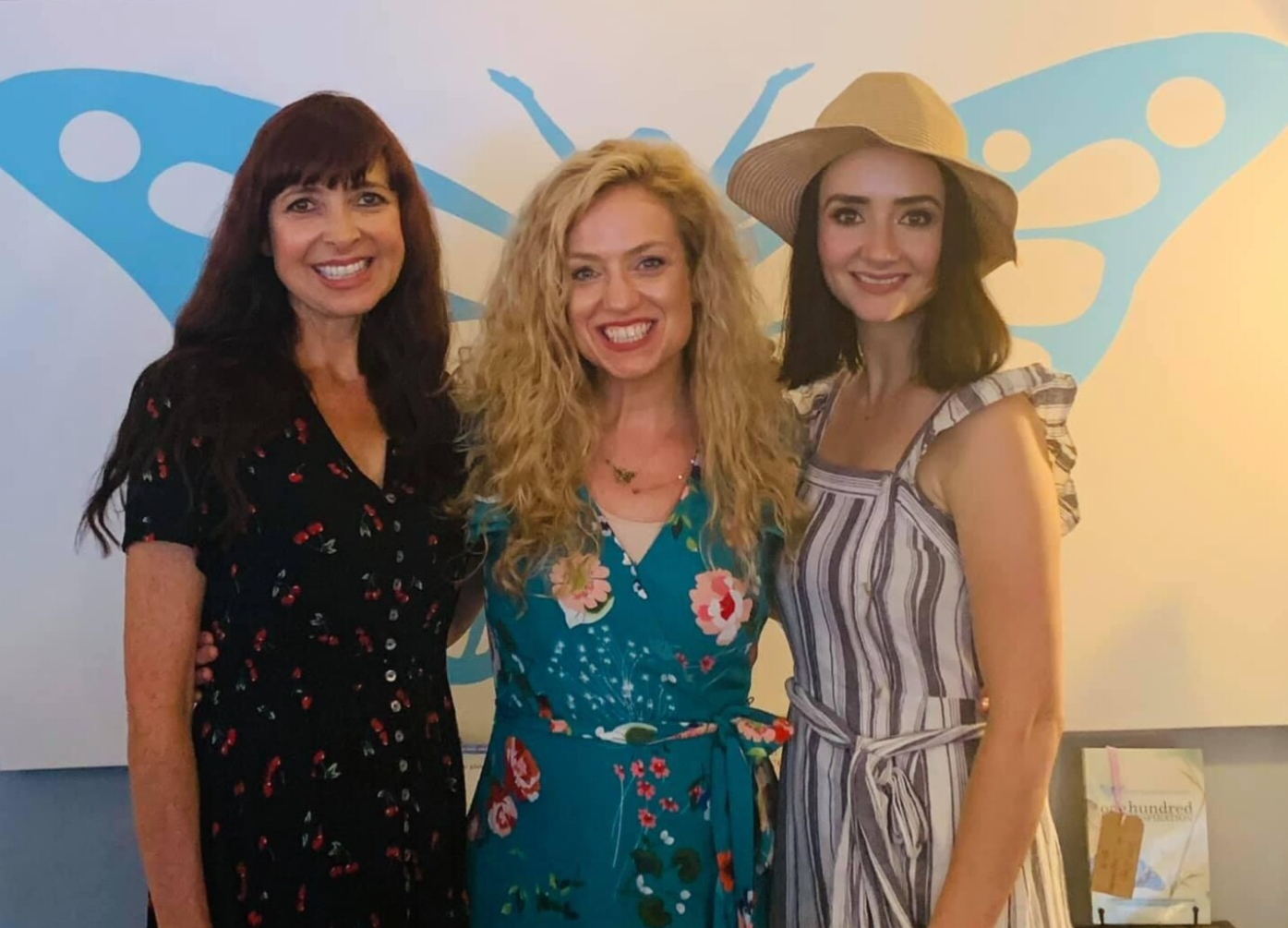 Here I am with Pearl and her niece, Rashida, authors of Trim Healthy Mama.

For anyone who is following the Trim Healthy Mama lifestyle, a visit to this Café is a once-in-a-lifetime experience! You never have to wonder if things on the menu will be on plan. You can just enjoy your time there in pure happiness!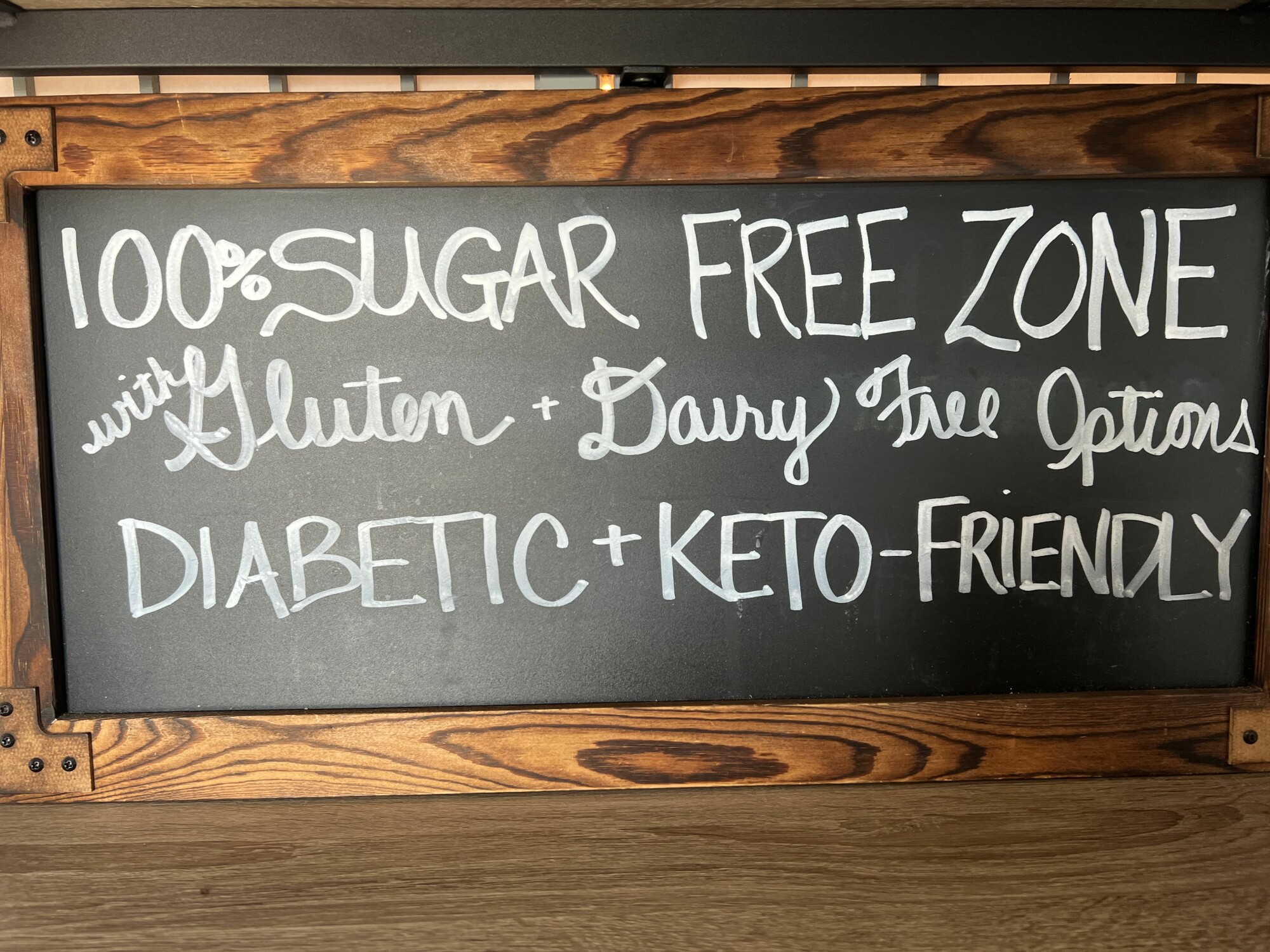 Here is a breakdown of what you can expect when you go for a visit:
Drinks
From the hot Trimmies to the famous Sippers, Coffee, and Teas are all made to your liking. There are so many options to choose from, and they even have Zevia in the cooler.
| | | |
| --- | --- | --- |
| | | |
| My first ever cup of coffee! | | |
| | | |
| June 2021 drinking my first cup of coffee ever made by Tiveria Johnson! | 100% organic, mountain-grown Guatemalan coffee | Singing Canary, my favorite sipper that healed my adrenals. |
Trim Healthy Deli Options
| | | | |
| --- | --- | --- | --- |
| | | | |
| Turkey & gouda cheese sandwich | | | |
Baked Goods
Who doesn't love a coffee or tea and a muffin, or any kind of baked goods, when you go to a coffee shop?
Here are some wonderful guilt-free options: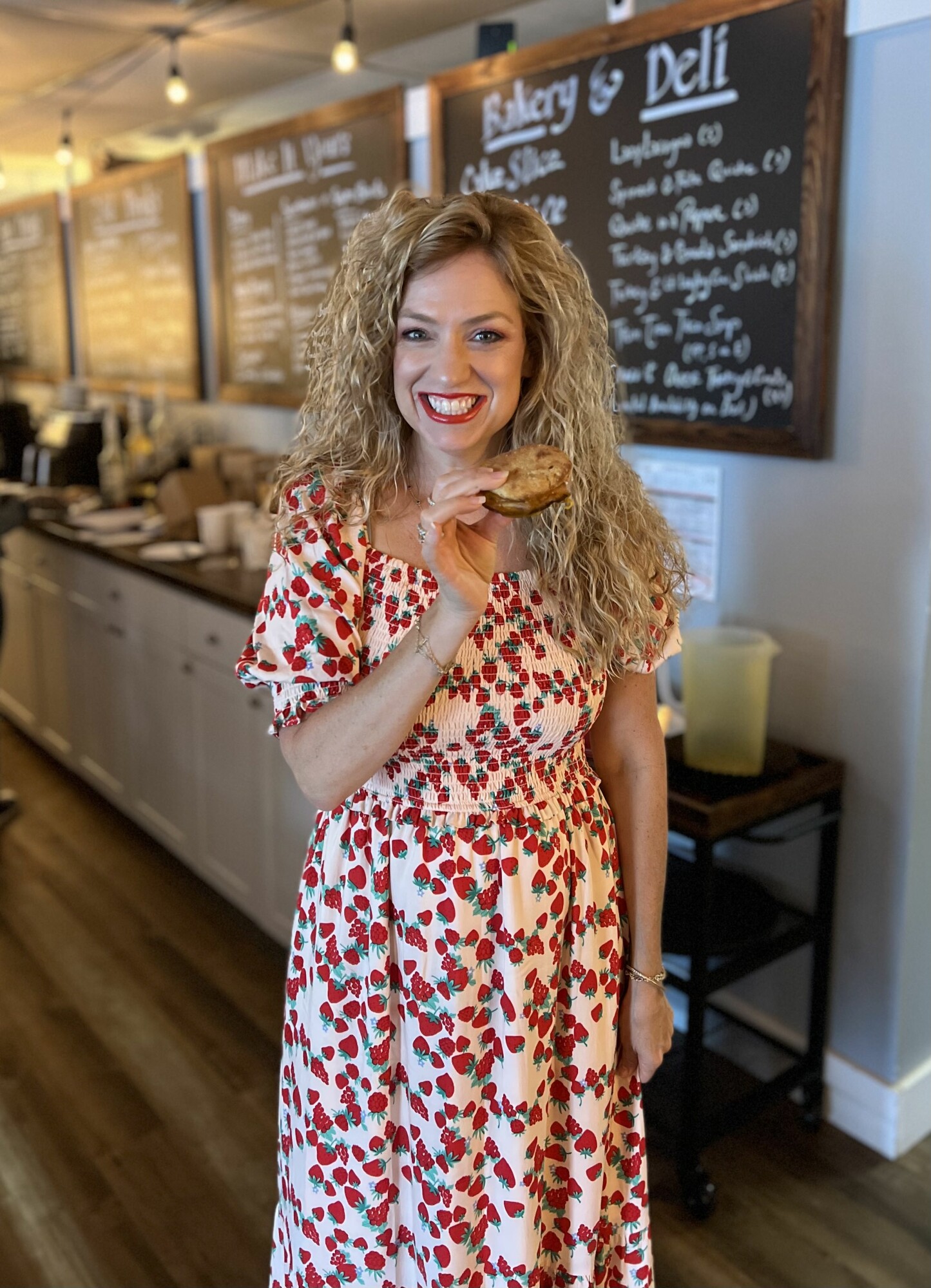 I had the privilege in May 2022 to test the brand-new egg and cheese breakfast biscuit! It was delicious!



Dessert
At THM we can have all kinds of treats!
And with so many mouth-watering options, why wouldn't we?
| | | |
| --- | --- | --- |
| | | |
| Magic Salted Caramel Cupcake | | |
| | | |
| Carrot Cake, Lemon Cheesecake, Blueberry Muffin, Chocolate and Strawberry Cupcake | | |
Products
Trim Healthy Mama makes it easy for you to stay on plan. They have a wide variety of products available to make your journey a success and they are all available in the cafe. Stock up on your Trim Healthy Naturals Skin Care, makeup, lotions, soaps, baking supplies, superfoods, sweeteners, protein and whey powders, crackers, bars, chocolates, cookies, cookbooks, devotionals, curriculum, plan book, starter books, and work-ins workouts. Trim Healthy Mama has blessed us by making high-quality products that are healing and safe for our bodies.
Pro Tip: Bring a cooler, so you can buy extra and take it home!
You can also call ahead and tell them when you're coming and place an order, so they are sure to have what you need!
Also, they have all the THM products in the cafe for purchase, so you don't have to pay for shipping and you can get the THM membership given in the store if you have it! I really don't like to pay for shipping, so here I am stocking up on my favorite health food products. It's my favorite place to shop.
People
Perhaps the best thing about the THM lifestyle is that it's not done in isolation, but in a community that is like family. We are like sisters!
Here are some of the wonderful people I met.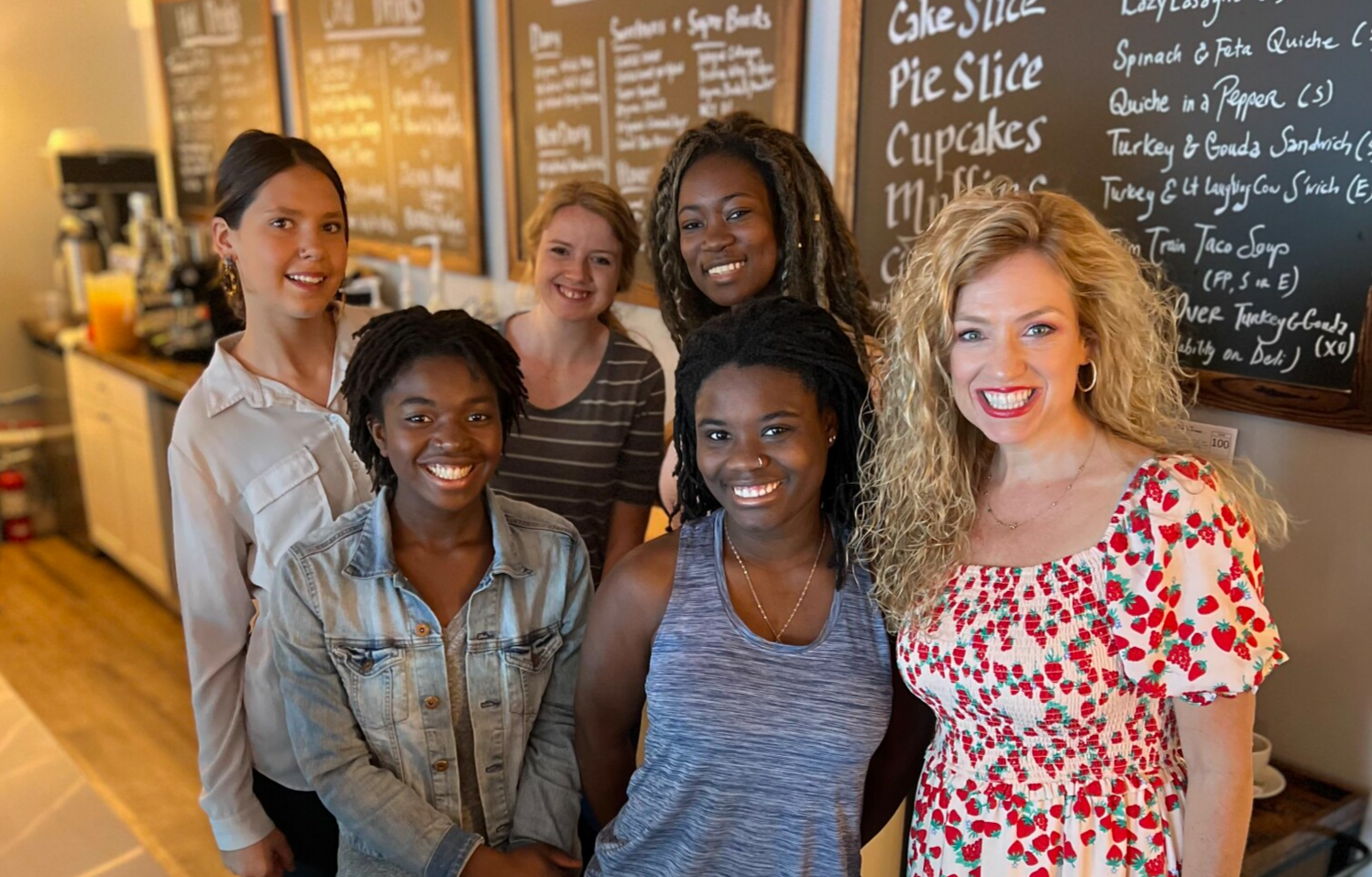 Three of Serene's daughters.
| | | |
| --- | --- | --- |
| | | |
| A cousin and two of Serene's daughters | Vange and Pearl's daughter | Candace |
This trip was an amazing experience, and it left me wanting to return again and again! I'm the type of person that only needs to visit a new place one time, but I make an exception when it comes to the Trim Healthy Mama Cafe. I felt like I was a queen! The workers are so sweet, and helpful and made me feel so special!
My dream is to see all the THM Cafés opened around the country! The Blue Butterfly Cafe in Fort Worth, Texas, is next up on my list!
If you have the opportunity to visit, do yourself a favor and DO IT!
I also wrote a great blog about things to do in Tennessee.
It's definitely worth the read!
Blessings,