Jul 20, 2023 11:03 AM Central
Charity L Ingleright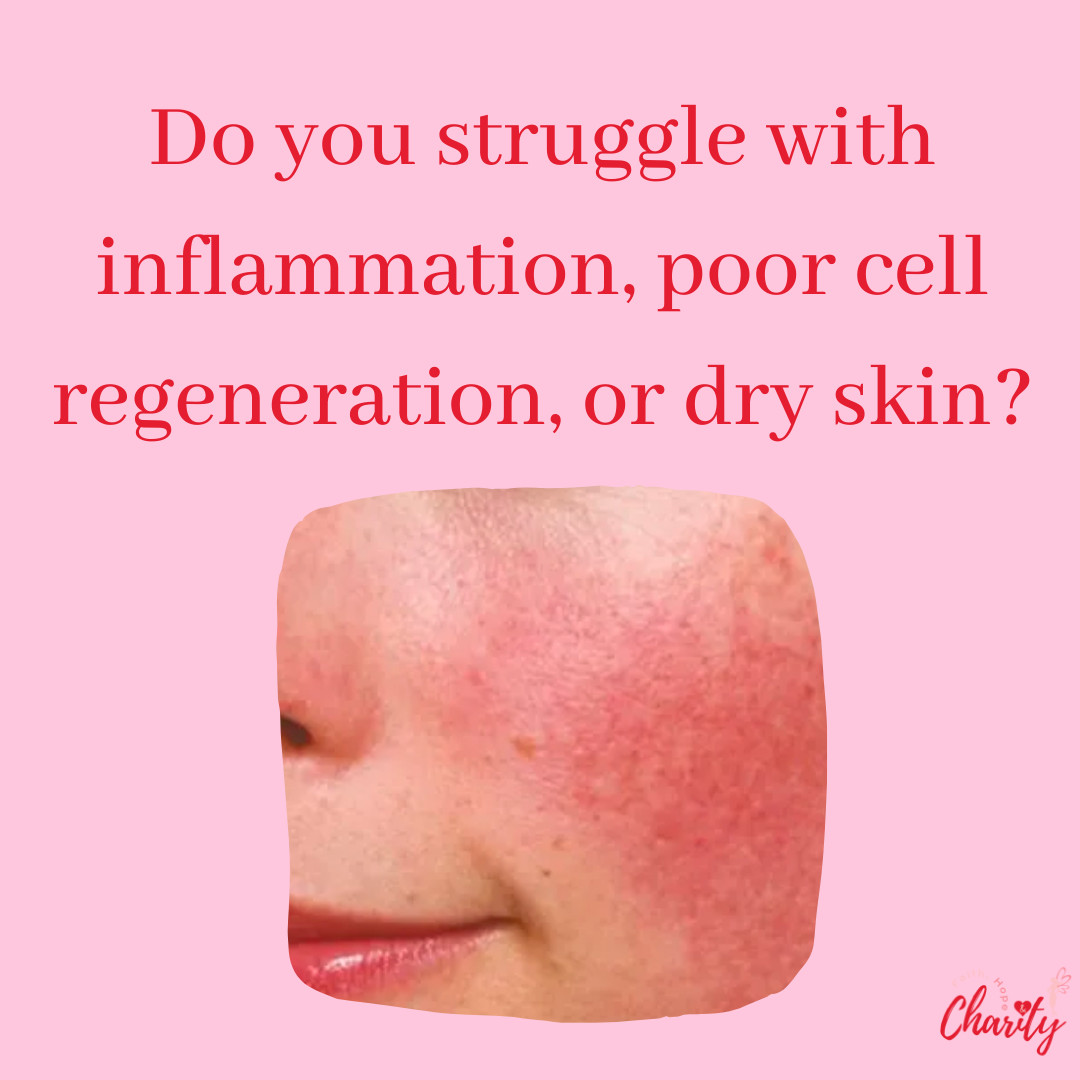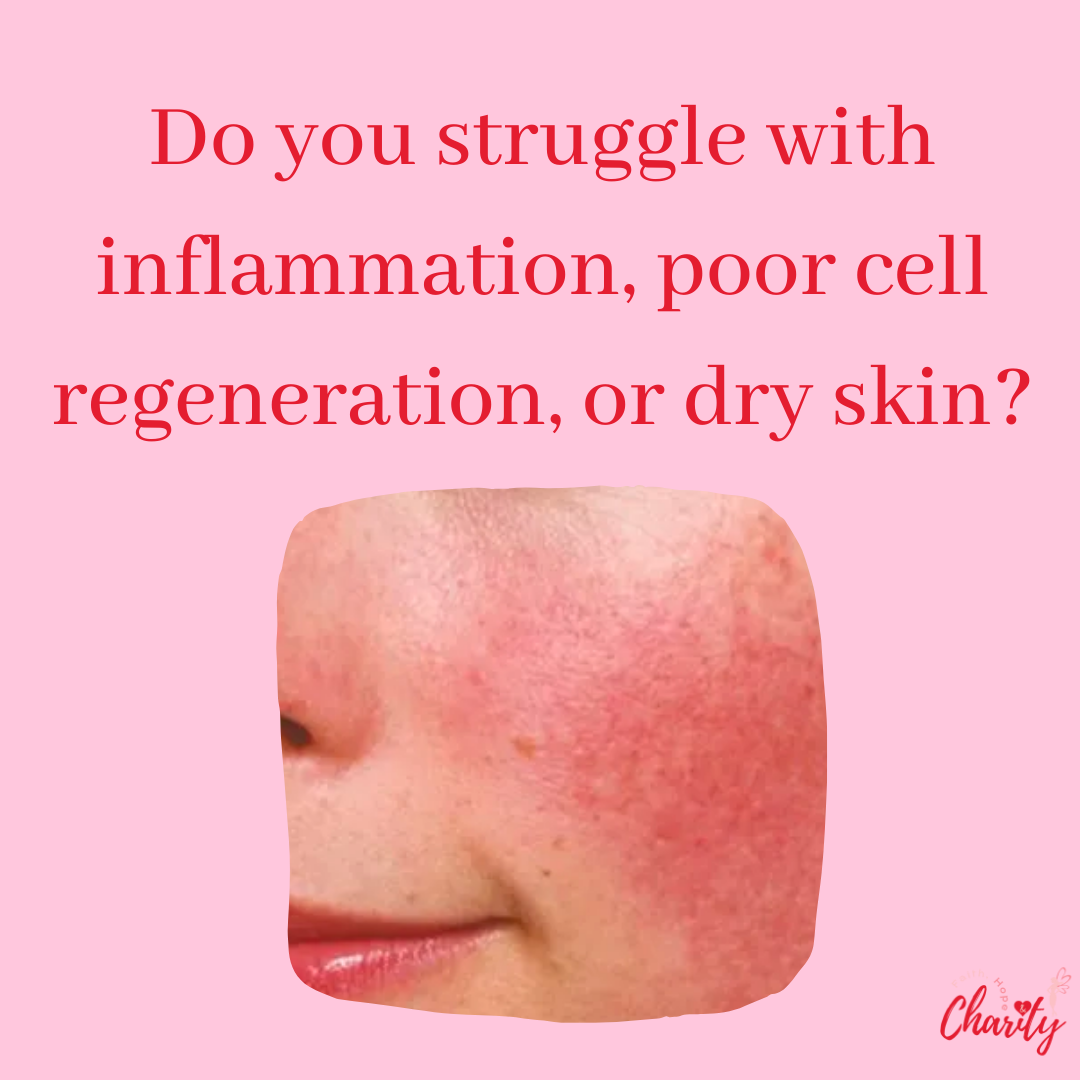 Dew Date is a universal, nourishing and calming blend of essential and therapeutic oils with many uses and benefits that is good for all skin types.
What are the star ingredients?
Palmarose Oil
- this therapeutic oil refreshes skin and reduces inflammation.
Schisandra Fruit Extract - reduces over-active cell turnover, which can leave skin dry and inflamed.
Sunflower Seed Oil - helps in preventing premature signs of aging, as it helps protect the skin from exposure to sunlight. The vitamin E in sunflower seed oil can help protect the collagen and elastin in the skin and reduce the appearance of fine lines and wrinkles in your face.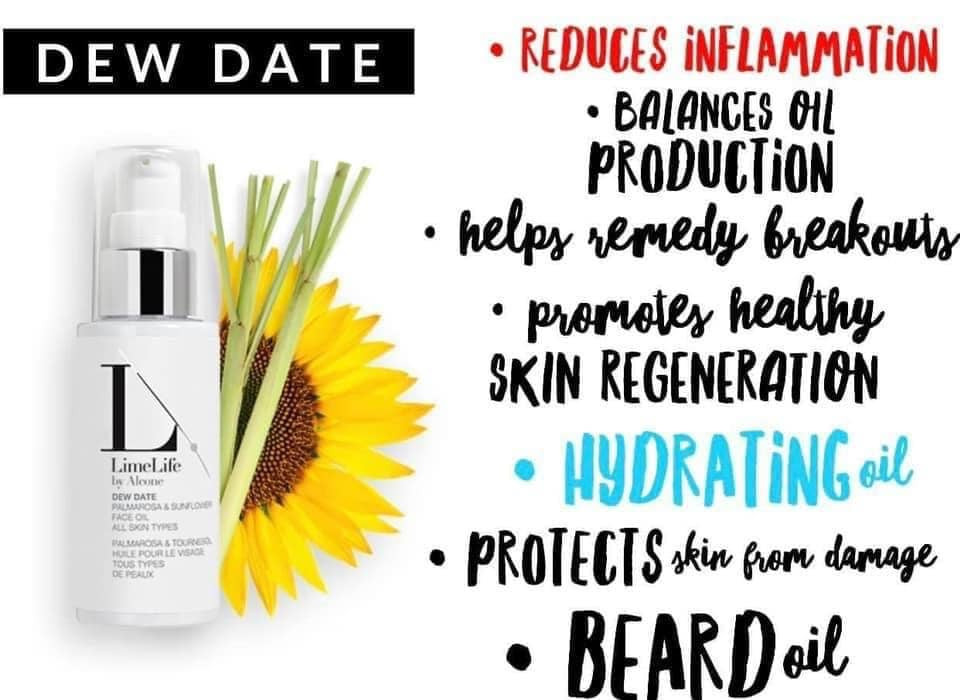 Dew Date

is made from essential oils and pairs well with all skin types!
My oily gals, don't let it fool you, oil helps fight oil!
DEW DATE is one of LimeLife's best multi-purpose products!
inflammation

hydration
treats acne

helps reduce age spots

reduces puffiness
Great to use with your Gua Sha Stone
Great to use with dermaplaning
Great for men's beards, too!
How do I use Dew Date?
Dew Date can be used instead of a moisturizer or as an additional moisturizing layer.
A very small amount can also be applied a few minutes before using our Botanical Foundation to create a dewy, youthful glow.
Massage into clean skin with circular, upward strokes, paying special attention to the jaw, cheekbones, temples, and brow line. Ideal as a nightly moisturizer or makeup enhancer, or to restore dry skin throughout the day.
Dab on your cheek bone as a natural highlight.
Gives a "glow" to the skin
Can be too potent for sensitive skin and under eye area on some because it has a strong natural scent.
If you are interested in learning more about this, and finding the right face cleanser to use first, you can take my skin care quiz below, so we can find the perfect formula to address your needs.
If you would like to learn more about taking care of your skin,
you can follow my Facebook Beauty page here:
I have created a Fountain of Youth Skin Care Course that addresses 40 different topics on taking care of your skin. You can find it here: