Jul 20, 2022 07:30 AM Central
Charity L Ingleright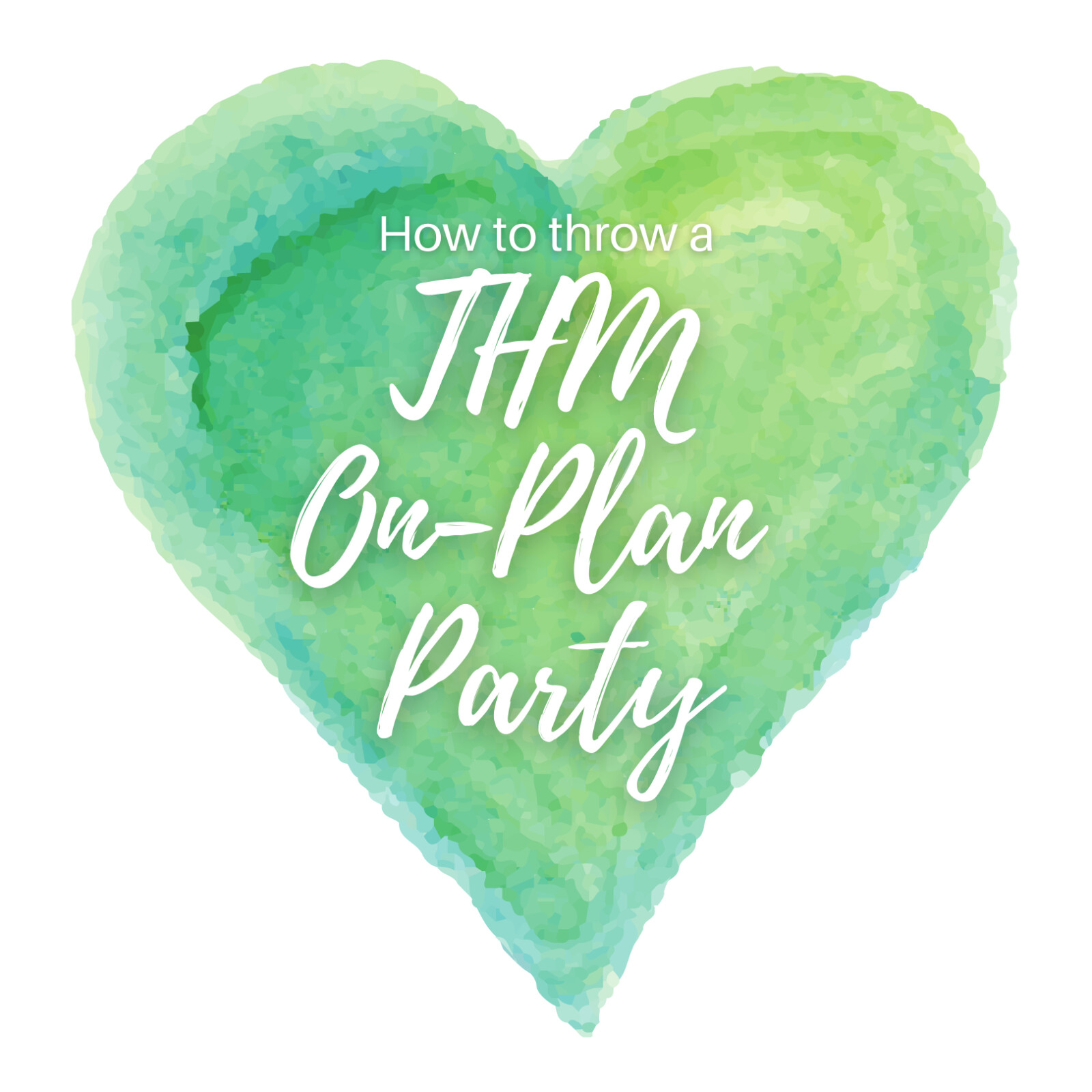 Have you ever wanted to throw a party that was Trim Healthy Mama approved?
My son's graduation open house was almost ALL on-plan and went very well.
The best part was that we could eat all the leftovers!!
My son's favorite color has always been green, and his school colors were green and gold and he enjoys his green vegetables.
I will never forget the day I gave him peas for the first time and how much he loved them and ate the whole bag!
If you have to throw an on-plan green food party, I have some great ideas for you!
To give you some context, here is a video of my graduate giving a favorite memory:
What I served at the party
I served the Bird of Paradise sipper from the Trim Healthy Future recipe book.
It's one of the easiest sippers to make, matched our green theme, and is DELICIOUS!
So delicious that we went through eight gallons and got a lot of compliments on it from all ages.
I served cucumber water as my graduate also loves cucumbers!
Food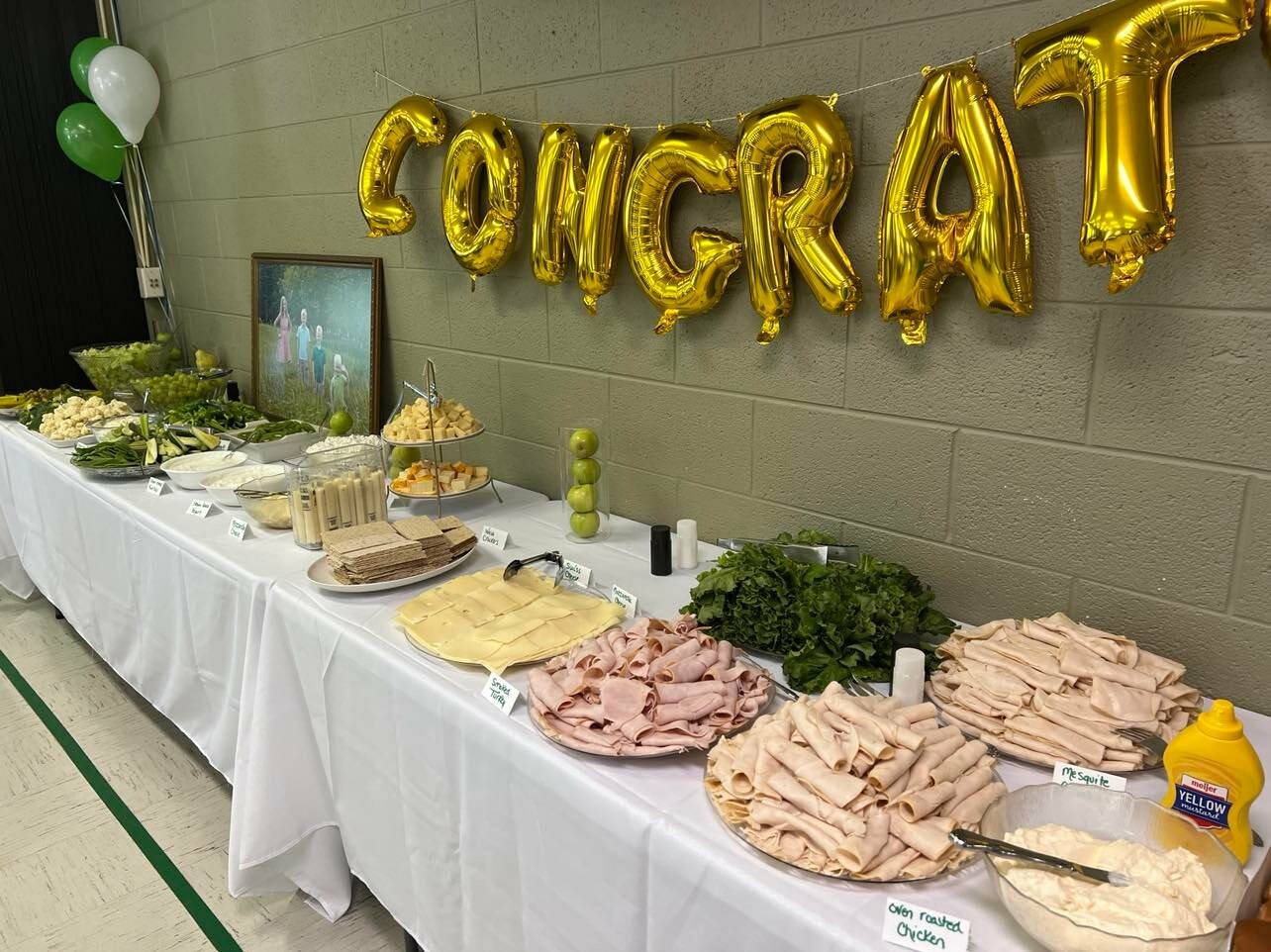 The food spread was all green and white with the protein sources being cottage cheese, turkey, and chicken sandwich meat.
The only thing on the food table that was off-plan was the buns.
There was mustard, mayo, lettuce, and cheese for the sandwiches.
I also had Wasa Crackers and lettuce for wraps available for those who couldn't have buns.
Green olives and pickles are loved by my graduate, so those were served in abundance!
Swiss, mozzarella, and muenster cheese were served because they were white matching the theme.
The vegetables served were lettuce, snow peas, celery, broccoli, cauliflower, and green peppers.
I served that with guacamole and cream cheese or Greek yogurt vegetable dip.
The green fruit served was honeydew melon, pears, green apples, green grapes, and kiwi.
T
he fruit was served with cream cheese or greek yogurt sweetened with stevia for a fruit dip.
My family all wore green to continue with the green theme.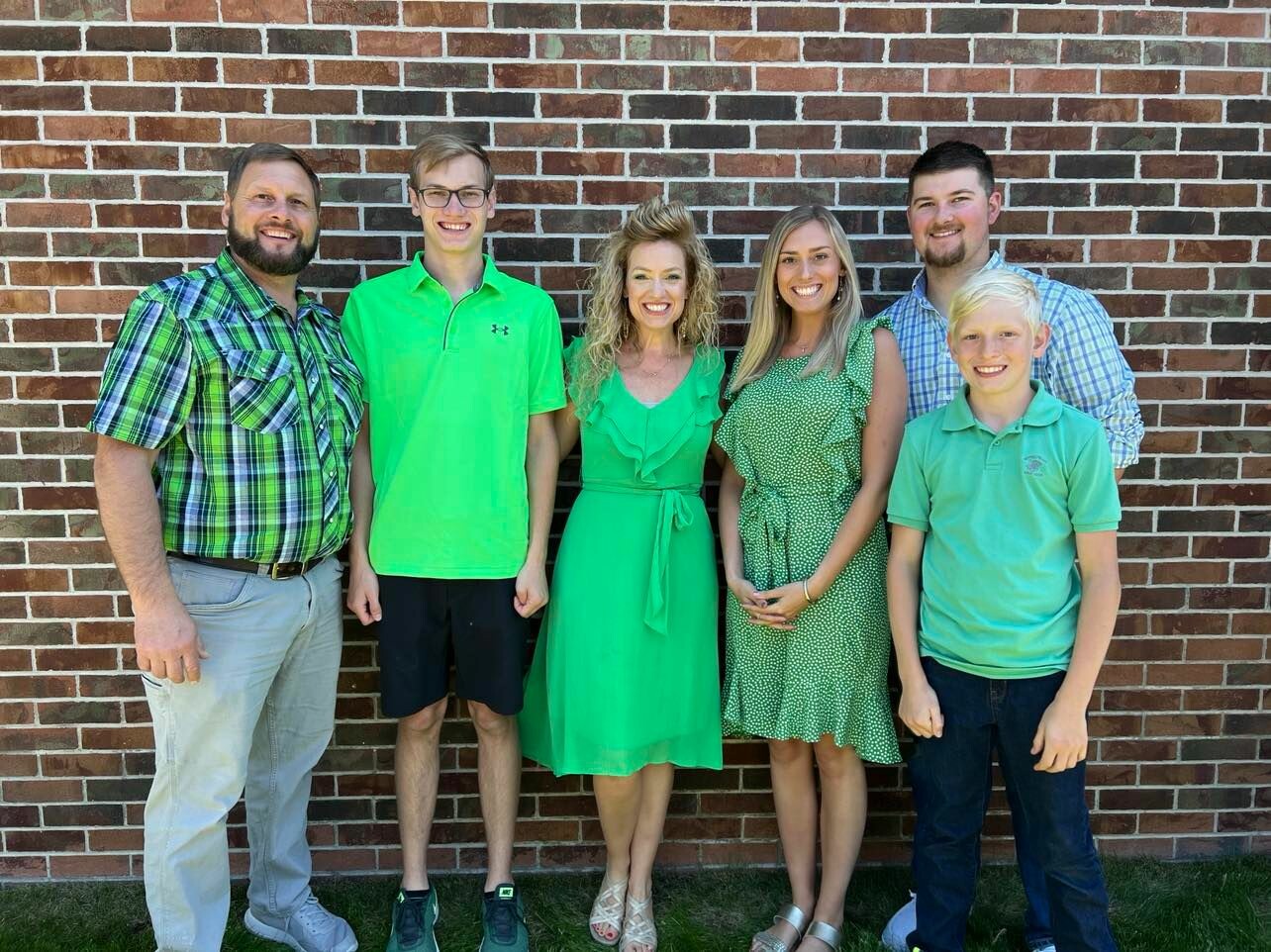 Decor
The centerpieces were bowls of green fruit, like green apples, pears, and limes.
I got gold foil balloons that spell congrats and hung those on the wall.
For all my graduate's decor, I take pictures off our walls of them throughout the years and make picture displays.
This has worked well and gets lots of compliments.
Overall it was an amazing party with great food and special company!
The beautiful thing about The Trim Healthy Mama lifestyle is that they make parties like this accessible to you.
You don't have to sacrifice your lifestyle to be able to throw a party.
You can serve food that is delicious, nutritious, on-plan, and FUN!
There were quite a few vegetables left over, so my favorite sippers and drinks to use up the cucumbers and celery are Spa Sip and Hydrated Hummingbird from Trim Healthy Future and Bloat Be Gone Smoothie from Trim Healthy Table. Of course, it's wonderful to have prepped veggies and salads for the week after the party, also.
If you'd like any more tips and advice on how to serve on-plan food at an event, please reach out and let me know!
I'd love to help you succeed on your THM journey!