Dec 23, 2022 07:15 AM Central
Charity L Ingleright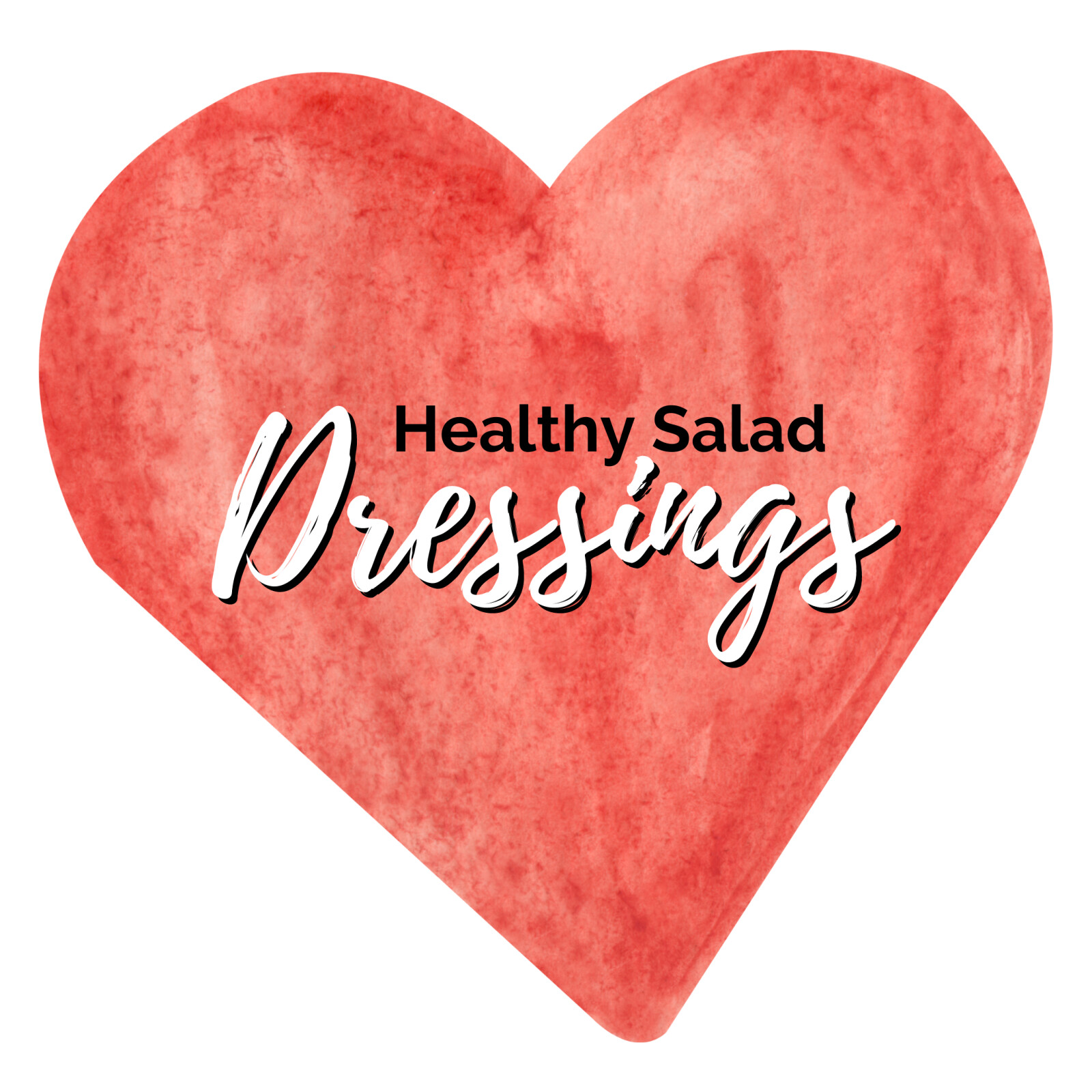 Salads can be the healthiest foods in the world, but they also can be destroyed by what you put on them for dressing, so let's talk about how to pick a healthy salad dressing.
First, watch out for the GMO hydrogenated soybean oil, corn syrup, sugar, preservatives, and other things you can't pronounce!
Any store-bought dressing with 2-gram net carbs or less, can be used on the Trim Healthy plan for the not-so-puristy person.
You can use many of the store-bought dressings in a THM S meal. You just want to make sure they are 2g carbs or less per serving regardless of the ingredients.
However, avoid sugary salad dressings that are above the allotted 2g of carbs, as they are likely not going to help meet our weight loss goals and can keep us in a sugar-craving cycle.
You can also water down regular dressing to keep the flavor, but lower the calories.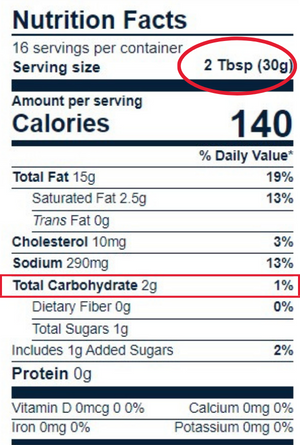 In the ingredients list above, you will see that the serving size is 2 Tbsp or 30 grams. You will also notice that the total net carbs are only 2 grams! This is exactly what you're looking for when looking at labels in stores.
Here are some in-store options for you to choose from:
Drive-Thru Sue Store-Bought Dressings
The brands listed below have off-plan THM ingredients, but as long as there are 2 grams or less per serving size for one meal, they can be eaten. Not all flavors of the dressings below have 2 grams or less, so you need to read the label to make sure!
| | |
| --- | --- |
| | |
| | |
| | | |
| --- | --- | --- |
| | | |
| | | |
On-Plan Healthy Store-Bought Dressings:
Primal Kitchen brand dressings are healthier options.
These are all sugar-free and Deep-S approved with avocado oil bases.
But if you're weary of store-bought products and prefer to make your own, I have some amazing dressing recipes for you to try.
Take a look at all these yummy options:
Homemade and easy Dressings that are super healthy:
1. Olive oil, lemon juice and seasonings.
2: MCT oil and lemon juice.
salt, pepper, and red pepper flakes
3: Olive Oil and ACV
1 tbsp extra virgin olive oil
1/2 tbsp apple cider vinegar
oregano or Italian seasoning
4. Sugar-Free salsa with 0% Greek yogurt
Just mix equal parts yogurt and salsa and you're ready to go.
This one is super quick and easy to make.
5. Red wine vinegar and freshly squeezed lemon
I love the tartness! It only
takes 30 seconds to make.
6: Olive Oil and Balsamic Vinegar
and your favorite on-plan sweetener
These are all super yummy options and will definitely make your salad DELICIOUS! I love nutritional yeast on my veggies and salads.
Take a look at the THM video about the benefits and uses of Nutritional Yeast:
What dressing should I order when eating salads out?
Choose a salad dressing that is not sweet, like Honey Mustard and French are.
Oil and vinegar, Ranch, Italian, or Caesar are usually the safest options. You can be very liberal with oil and vinegar, but don't go crazy with Ranch or blue cheese. Also, don't eat the croutons!
Now let's make our own superfood-packed Trim Healthy Mama dressings!
I choose to make a Trim Healthy Mama Salad Dressing each week. They are easy to make, keep great in the fridge, are loaded with superfoods, beautifying collagen for protein, stabilize your blood sugar, and help you slim down! There are so many great ones to choose from, so salads are never boring! There are endless options!
THM homemade favorites are all on the THM membership website and books:
Ranch Trimmy Dressing page 527 of Trim Healthy Table
Honey-Mustard Trimmy Dressing page 527 of Trim Healthy Table
Raspberry Vinaigrette page 363 of Trim Healthy Future
Orange Sesame Dressing page 360 of Trim Healthy Future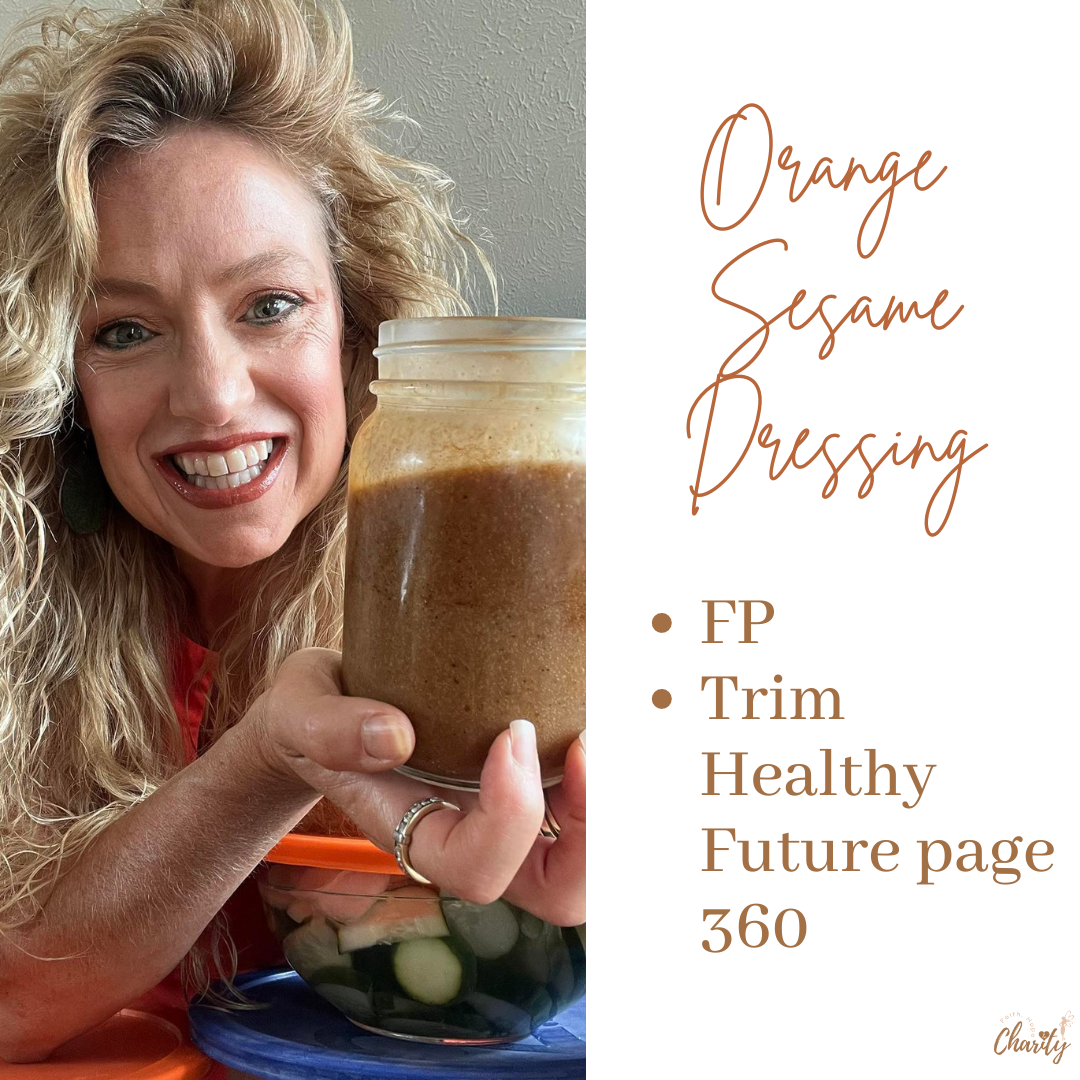 Thousand Island Trimmy Dressing page 529 of Trim Healthy Table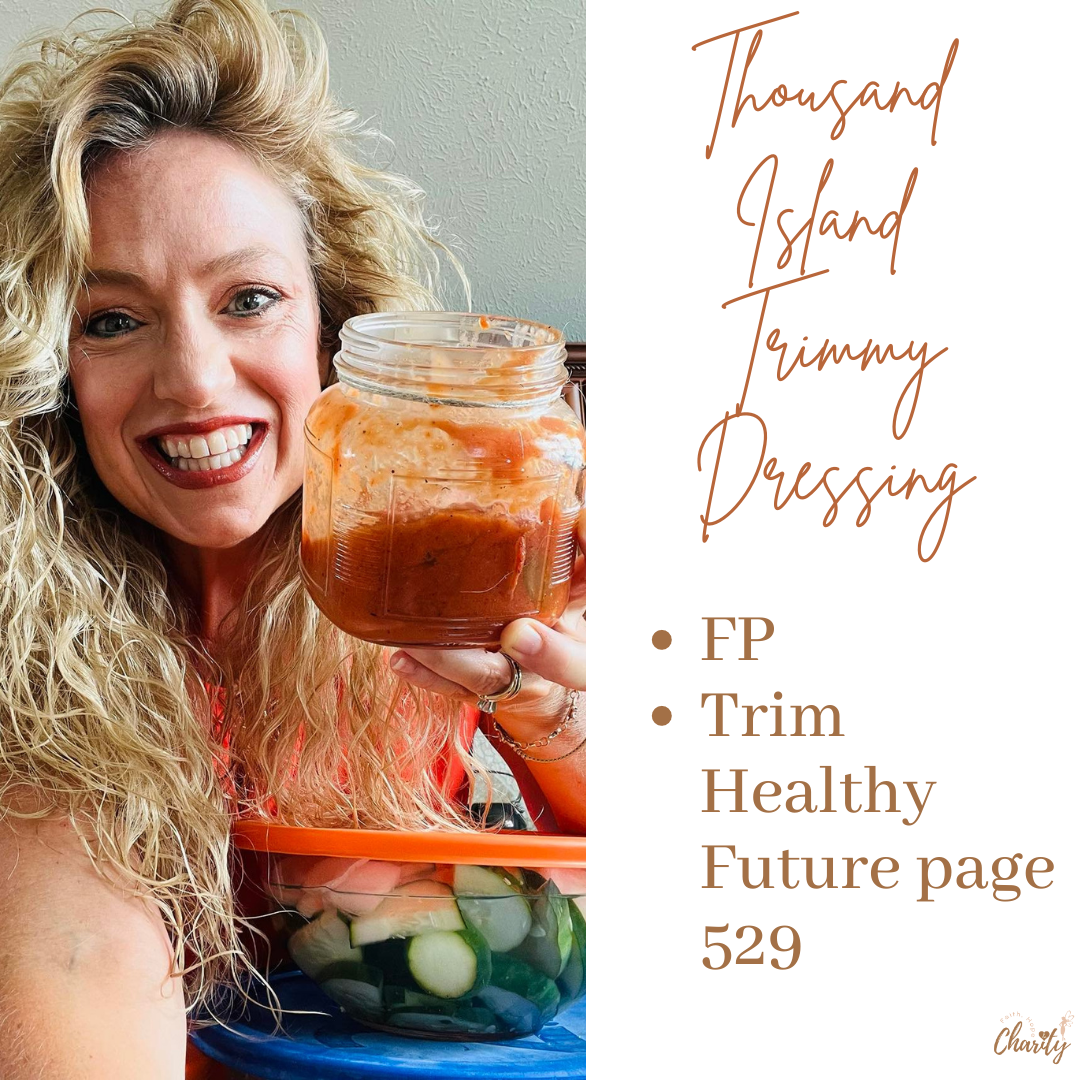 Need some inspiration for a great salad?
Look no further, I've got you covered with recipes! There are some extra recipes for dressings too.
Are you just about ready to run to the kitchen and start chopping? I know I am!
You can also check out my blog about healthy oils. This will give you great insight as to which oils you should be using in your kitchen!
You can check it out

here.
I also have a GREAT NEW VEGETABLE learning opportunity available now! Learn about 31 different veggies and how to incorporate them into your everyday diet. You can check it out

HERE

.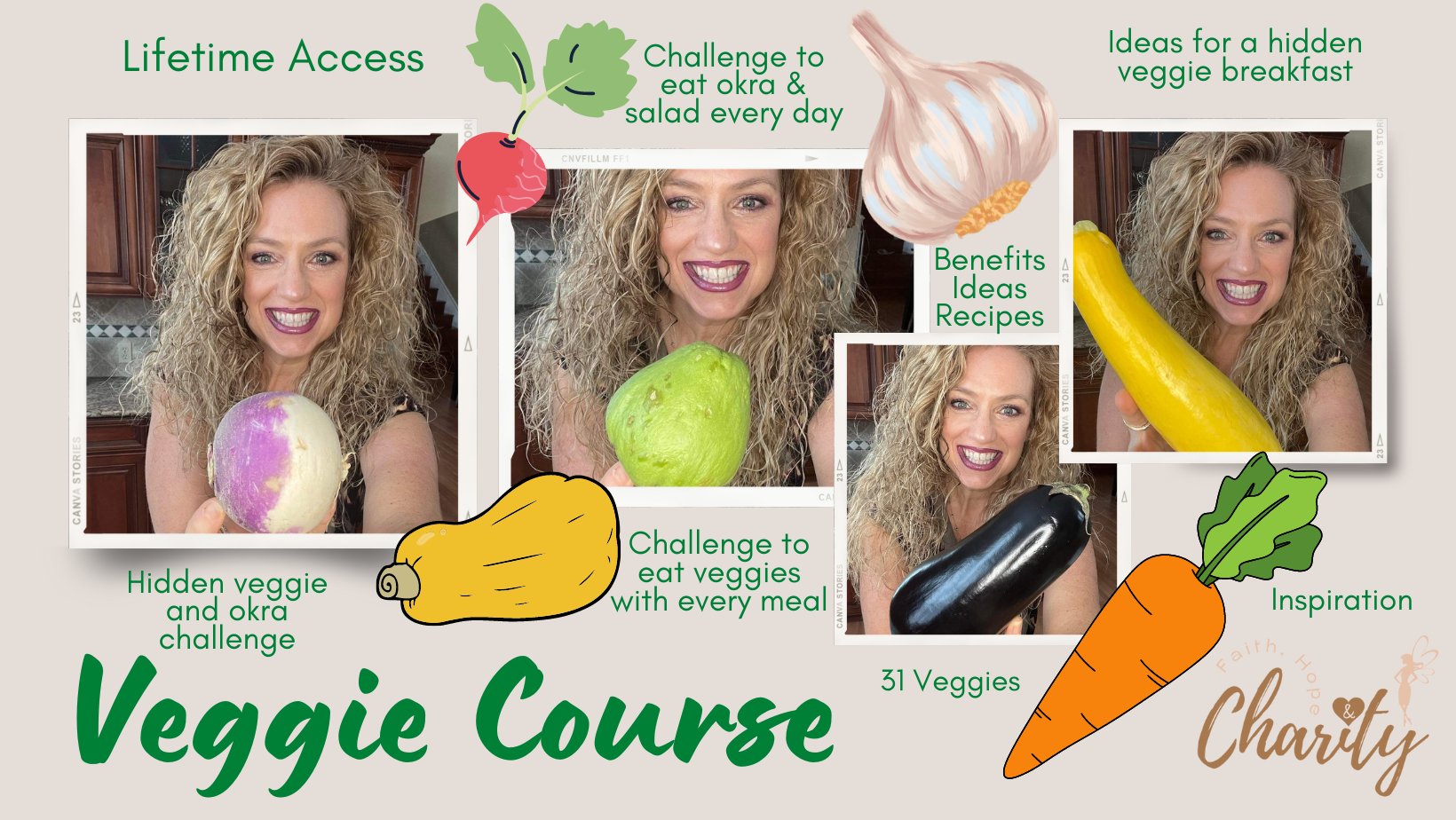 Here's to healthy, happy salads!