Apr 3, 2023 06:54 AM Central
Charity L Ingleright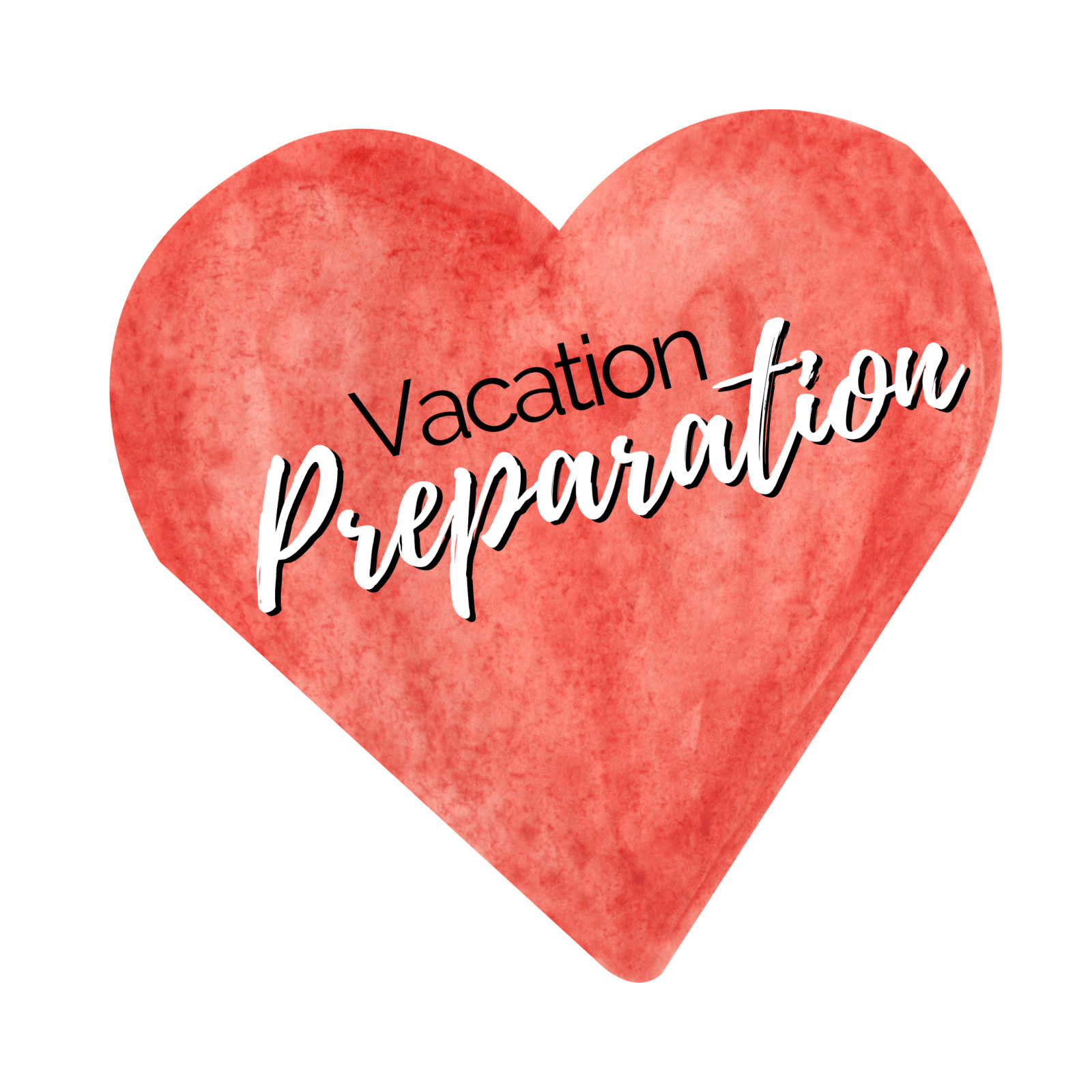 Let's talk about how to stay on plan during vacation!
I love this topic, and I feel like I have mastered it since I've been doing it for ten years!
My very first Trim Healthy Mama vacation was Christmas 2013, when I packed for six people for a road trip to a very cold trip to Mall of America in Minnesota! We always book a place with a kitchenette or kitchen, so I have access to a refrigerator and stovetop. I remember spending quite a bit of time in the kitchen ten years ago packing, so we could stay on plan the entire time. I made a lot of soups to keep us warm. Over time, I have gotten much faster packing, so I want to share all my tips and tricks. First, I want to say that I always stay on plan during vacation because I want to feel my best and have the most amount of energy, so that I can enjoy all the sightseeing without feeling bloated. I encourage you to do the same! Don't make it complicated and do the best you can and remember that it's always worth it!
What do you need to invest in on your THM journey?
My essential items for food storage are the following:
Watch my video to see how I packed for a week's beach vacation for four.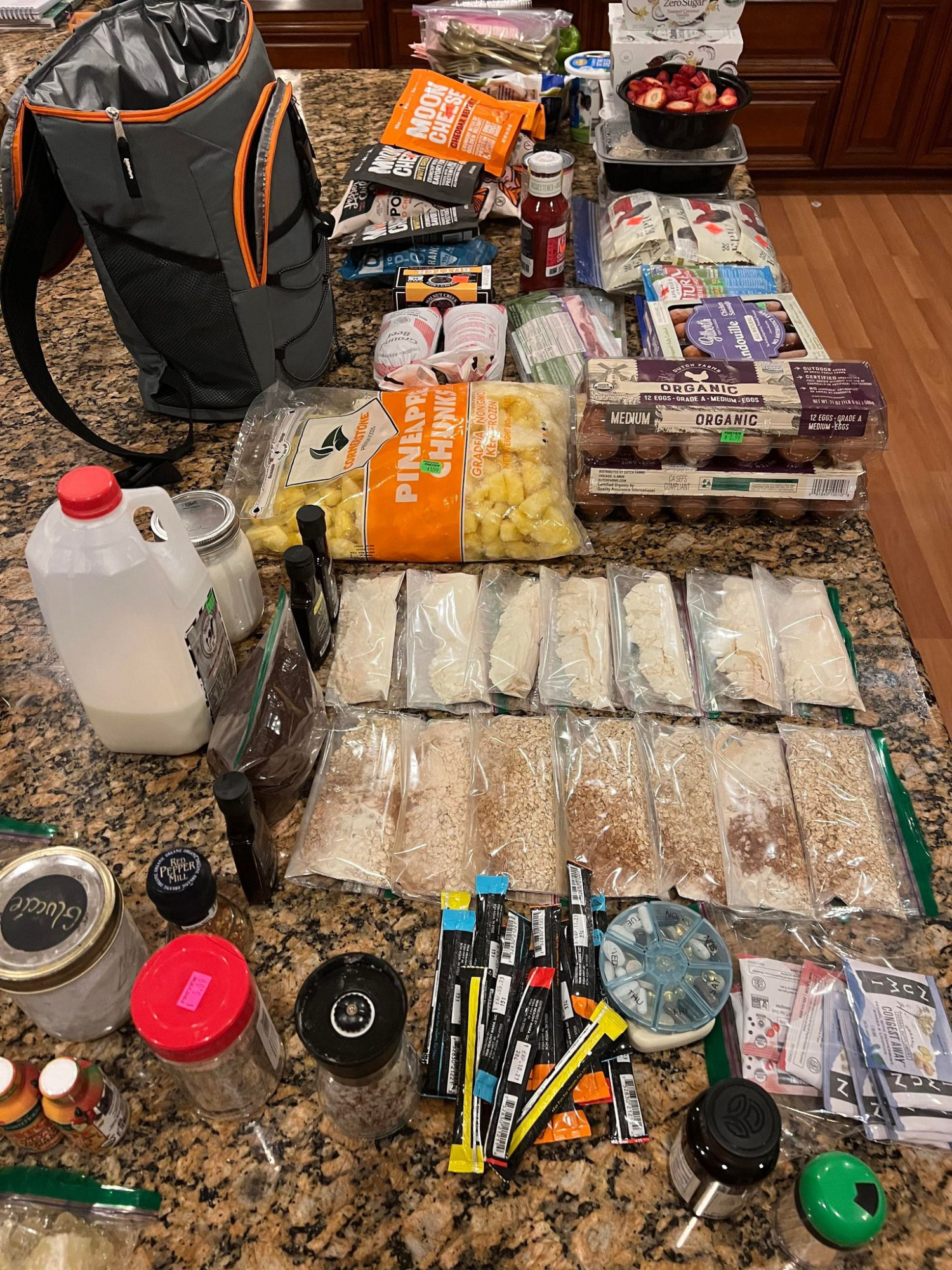 Let's start with hydration!
My favorite part of THM is the sippers because they keep me hydrated, energetic, and clear-minded and help curb my hunger. I don't leave the house without a sipper or two. I always make them in bulk for our long drives and while we are at our destination. First, I made ginger juice in my Vitamixer by adding a lot of fresh ginger to water. Then, I poured it into ice cube trays to freeze. After it's frozen, I put them in Ziploc bags. I like to use the cubes as ice packs in coolers and also for easy drinks. You can easily add ACV and a healthy on-plan sweetener to make GGMS ice cubes. All you will need is water to add to it for a healthy, anti-inflammatory drink.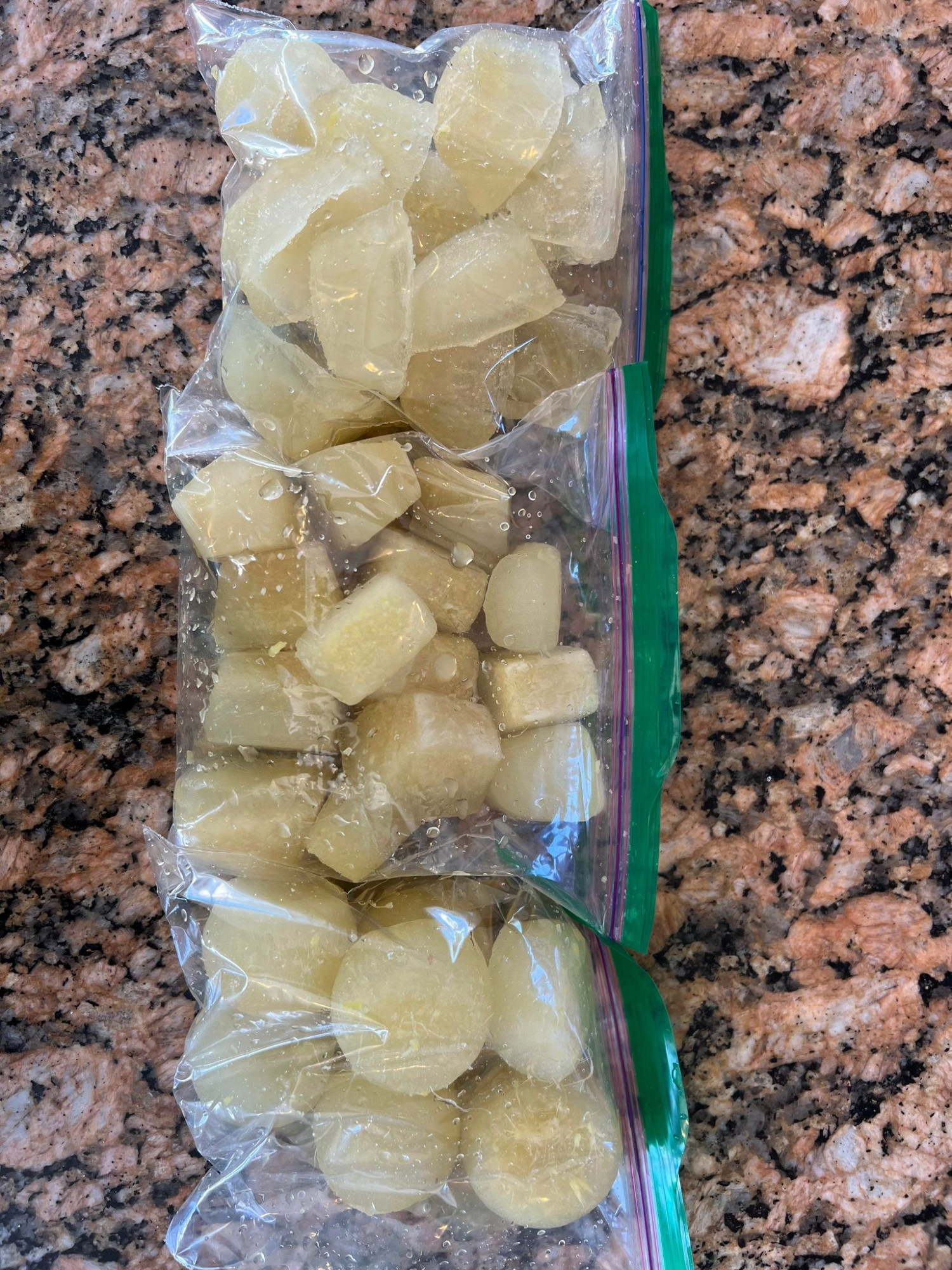 I also like to take mini sizes of ACV along.
I've been drinking spuice from the THM membership website for years and drink it daily as it has the most amount of superfoods in it of all the sippers. I don't want to miss a day while on vacation, so I made a gallon and stored it in a plastic jug to throw away, and so I don't risk the glass jars I use at home breaking. I left some space on the top, so I could freeze it, so it also doubles as my icepack in the cooler.
My pink water bottles all have the Shrinker sipper in the to keep us awake on the 19-hour drive.
Next up is preparing healthy breakfasts and snack packs.
Oatmeal is a go-to since it's quick and easy and you can find hot water at any gas station or hotel. I added collagen, stevia, baobab, cinnamon, and a 1/2 cup of oatmeal in each zippie.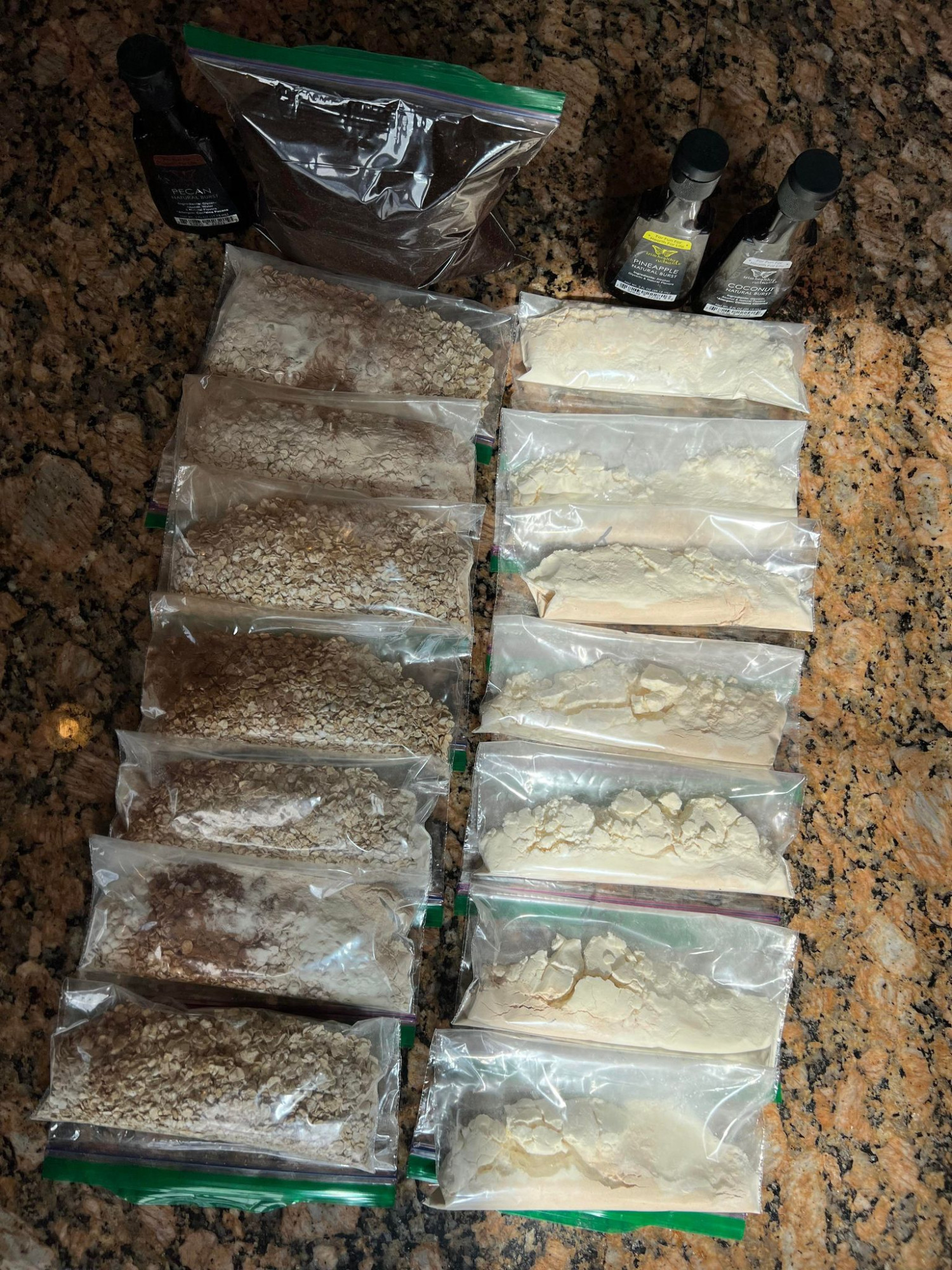 On the right, the zippies are for smoothies. I added a scoop of whey protein powder, collagen, stevia, and baobab for a quick smoothie. I love the Pina Colada, so I packed a whole bag of frozen pineapple. I am also a kefir girl, so I took my grains with me to have kefir smoothies every day. The beach, sunshine, and smoothies go so well together!
I really like to make all the food ahead of time, so I can relax and enjoy my vacation time. I also like to take my own protein and food with me because I can get it cheaper at home. I don't mind buying fresh fruits, fish, and veggies while gone.
I did this trip very simply, by grilling meat poolside, sipping on my drinks, and enjoying fresh fruit and veggies.
This time, it all fit in one cooler, my backpack cooler, and a bag.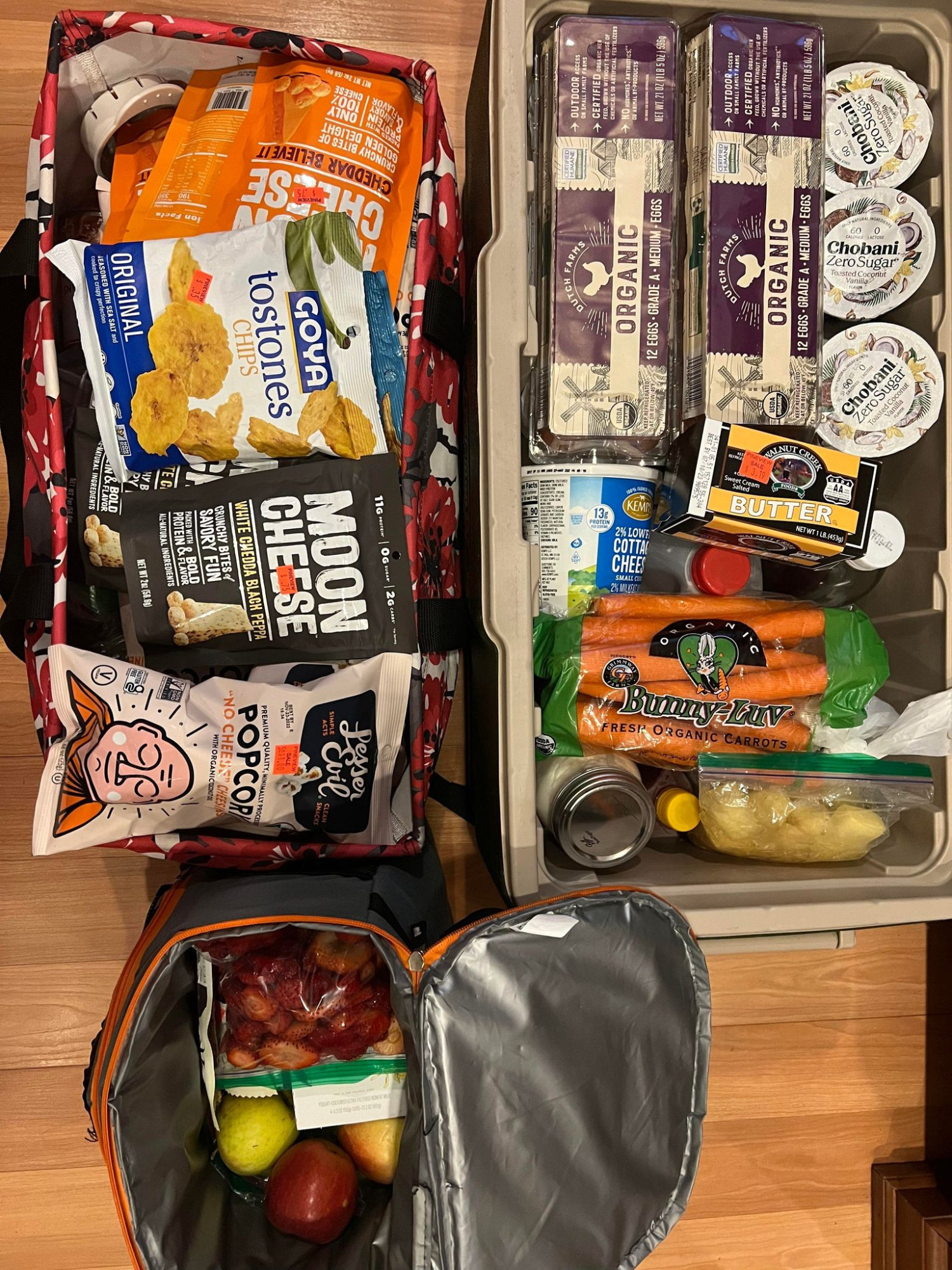 If you would like to learn more about the Trim Healthy Mama lifestyle, I have a step-by-step guide for you!
My Firm Foundation Course will teach you everything you need to know about how THM works and how to incorporate it into your daily lifestyle!
You can check it out here: