Sep 11, 2023 12:21 PM Central
Charity L Ingleright
Do you need help picking out your blush color?
We all want that healthy glow, that is so attractive because it makes us look
alive, happy and vibrant.
When you find the best blush for your skin tone, it can make a world of difference.
A natural shade can add a subtle glow, while a bright color can be the focal point of your whole routine!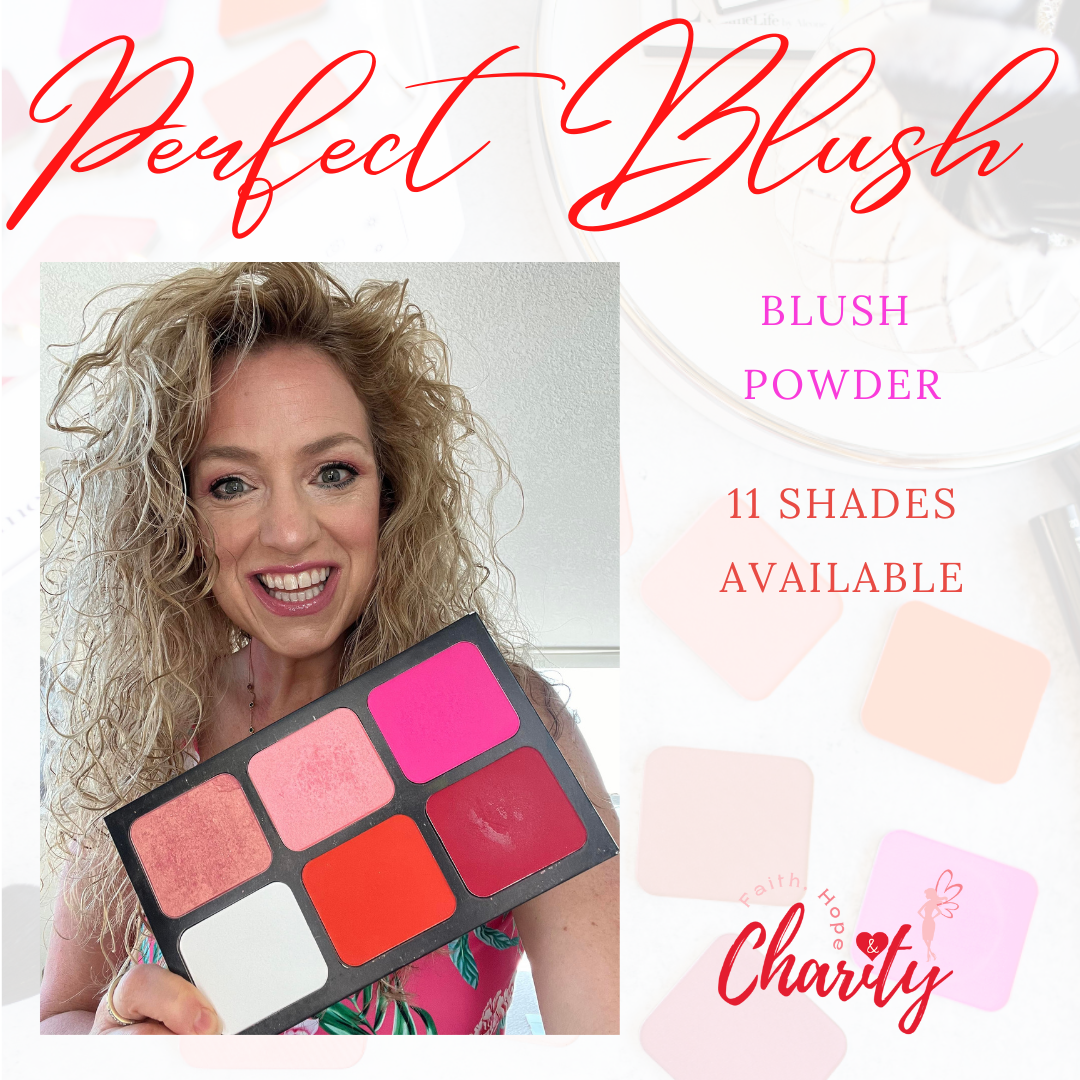 The finely milled, professional-quality powder is available in a wide range of highly flattering colors that provide a seamless flush of pigmented color.
Try our Perfect Blush in your perfect shade.
Which one is your blush crush?
Did you know you can purchase our Perfect Blush in a one, two, three or six custom well palette? You can also order a refill instead of an entire new palette, which is better for the environment!
These blushes will last you years and they can be used as eye shadows or even a lip color by putting a carrier oil with it like
Pomifera Oil
.
I love how versatile all the products are. I've done an entire face with one blush color using it as blush, eyeshadow and a lip color.
If you are interested in learning more about this, and finding the right products for your skin, you can take my skin care quiz below, so we can find the perfect formula to address your needs.
If you would like to learn more about taking care of your skin, you can follow my Facebook Beauty page here:
I have created a Fountain of Youth Skin Care Course that addresses 40 different topics on taking care of your skin. You can find it here: