May 24, 2023 06:40 PM Central
Charity L Ingleright
Are you the lady who grew up on store-bought boxed cake? I sure was! In fact, I was the one that stocked up the cupboards when they were on sale. I actually didn't really eat the cake, but I enjoyed making it for others. Now I share that making a cake from scratch in a healthy way to stabilize your blood sugar and give you a trim and healthy waistline is so much tastier and better for you.
Ladies, if I can do this, you can, too!!
Let's start with Esther's Cake of Wonders from Trim Healthy Indulgence page 37.
Here is what the fish cake looked like.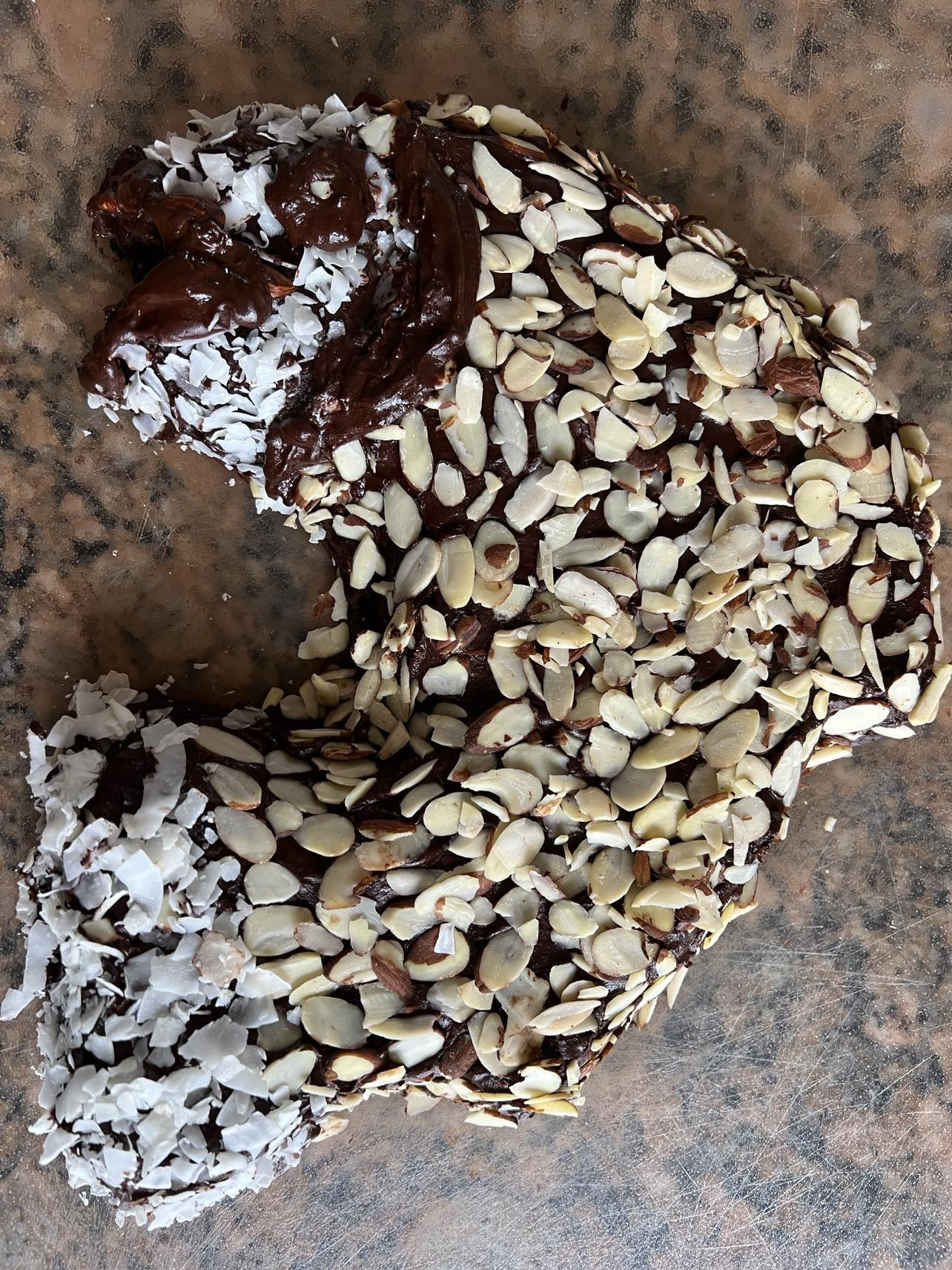 I frosted it with chocolate frosting and ran out of time before the birthday guy came home, so my husband decorated it for us! As you can see, he used unsweetened coconut flakes and slivered almonds.
This is my oldest son, Cole. He loves to fish and has spent every birthday since five years old at trout camp fishing with all the guys in the family. That is why I did a fish cake for him.
The Cake of Wonders is a fantastic cake! You wouldn't know it was healthy!
I was looking back over the years and realized that I have made quite a few Trim Healthy cakes over the years. I started feeding my oldest son healthy when he was three years old in 2006. His first few Trim Healthy cakes were

Special Occasion Chocolate Cake from the first book on page 309 and the Trimtastic Cake from the cookbook.
Let's walk down memory lane and give you some birthday boy inspiration!!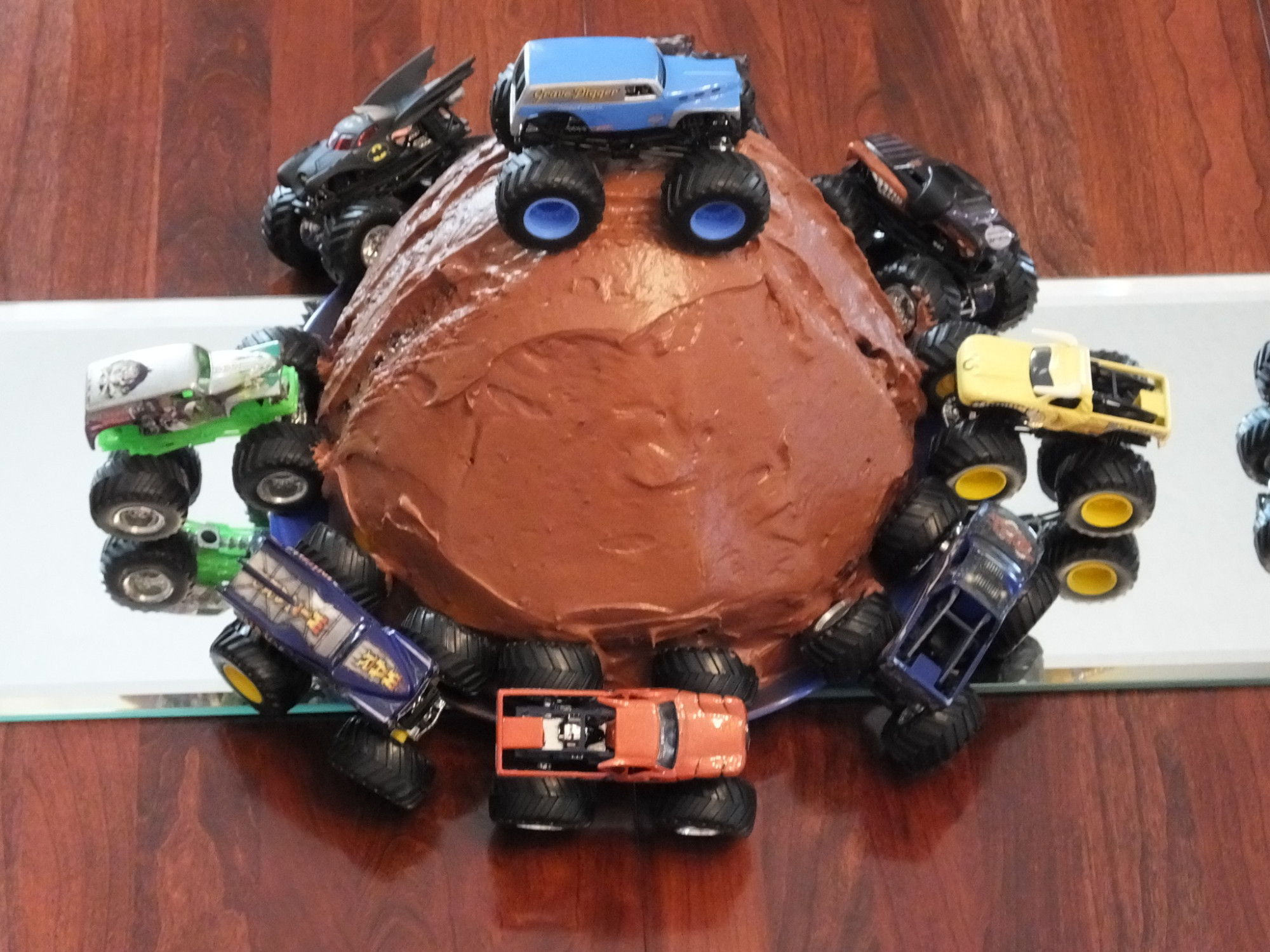 I've had four May birthdays,
so here is a Trim Healthy Cake for my middle son back in 2013.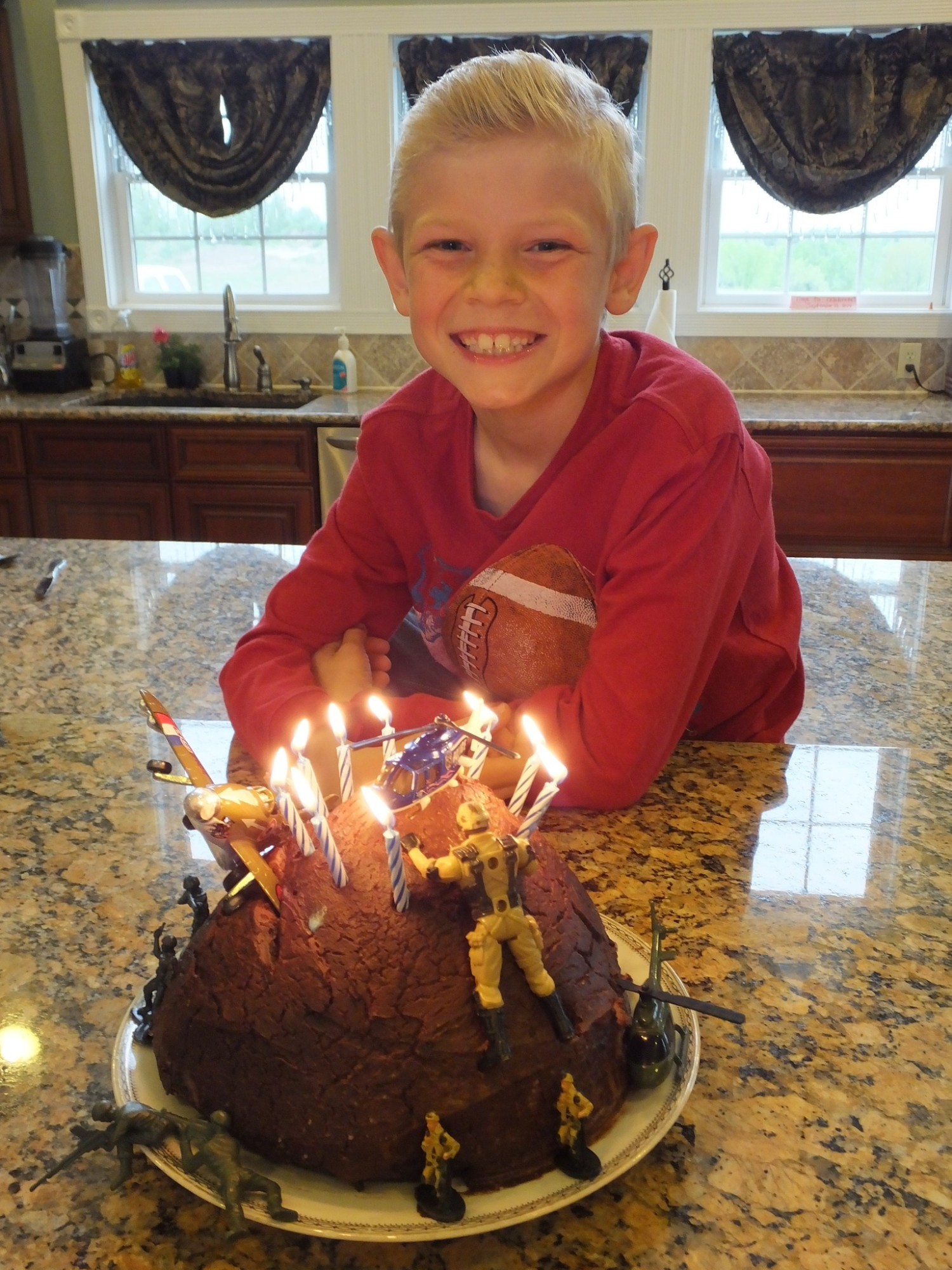 I hope this inspires you to stay on plan during a special occasion. You can live life with happy, healthy celebrations!
Does chocolate cake not inspire you?
That's ok, I'm not a chocolate cake lover either.
You can find other flavors in my other cake video blogs here:
Go celebrate!